Man shot dead by his dog after leaving rifle on back seat of his pickup truck
24 January 2023, 14:07 | Updated: 24 January 2023, 14:13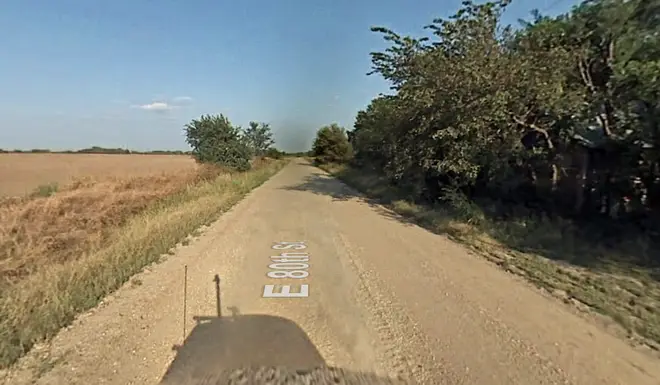 A 32-year-old man has been found dead in his car, with police concluding that he was shot when his dog stepped on his rifle.
The victim, who was a hunter, had been sitting in the front passenger seat of his pick-up truck, with hunting gear and the weapon on the backseat.
The unnamed man, from Wichita, Kansas, was found lifeless near Geuda Springs, north of the Oklahoma border.
The hunter was injured in his car and died at the scene.
Police believe he died at about 9.40am on Saturday
Read more: Princess Eugenie 'delighted' as reveals she is pregnant with her second child
Read more: X-Ray asylum seekers' wrists to verify their age, minister demands after Afghan murders DJ after posing as 14-year-old
The sheriff's office said: "A canine belonging to the owner of the pickup stepped on the rifle causing the weapon to discharge.
"The fired round struck the passenger who died of his injuries on scene."
A friend of the man hit back at social media users who made light of the incident.
Writing on social media he said: 'To all the comedians and weapons experts here: This boy was my friend, having been best friends for over 20+ years with his dad.'
'These comments are hateful.
'I know this family very well and cannot tell you how much their hearts hurt right now. Shame on you.'