Top UK cop slams 'too low' bar for probes into officers' use of force hitting out at 'unfair system'
12 September 2023, 14:41 | Updated: 12 September 2023, 18:58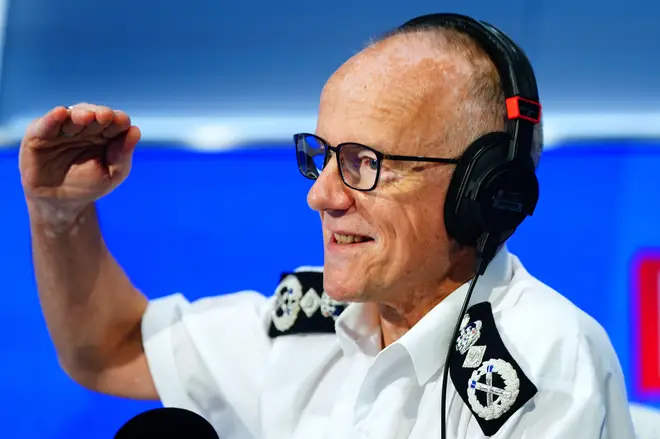 The bar is being set 'too low' for investigations into police officers who use force, according to the country's top police officer.
Sir Mark Rowley, Commissioner of the Met Police, hit out at the number of charges brought against officers who have pursued suspected criminals and in some cases used force.
Speaking at the Police Superintendents' Conference, he revealed just a third of those charges result in a conviction.
Sir Mark said: "I'm not sure there's any other jurisdiction in the world where a police officer engaging in a pursuit, where if the offender does something stupid or rash or reckless, a massive investigation descends on the officer.
"As long as he or she is appropriate, professional and careful about their own driving and their own behaviour so they don't put the public at risk themselves."
Read more: 'Well over' 500 Metropolitan Police officers on restricted duties and hundreds more suspended, Sir Mark Rowley reveals
Read more: Met police losing more officers than it is recruiting, says Commissioner Sir Mark Rowley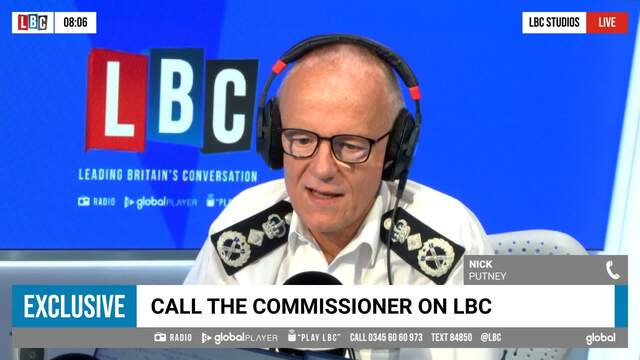 Sir Mark Rowley: '2 or 3 years' work to clean up the Met
Last week, the Commissioner raised concerns at the number of officers choosing to leave the Met, saying they were losing more frontline staff than they were recruiting.
And while calling for officers to be held to a higher standard of behaviour than 'ordinary people', he said in some cases, it's giving them a lack of confidence to act when they face dangerous or determined criminals.
The Commissioner added: "There's a lack of fairness in the system from IOPC and CPS - and juries can see it.
"We've looked back at pursuit rate charges over the last few years in London and the officers put to court - juries have convicted less than 30% of them. Bear in mind the normal threshold for CPS charging is a realistic prospect of conviction, and the normal conviction rate is 80% across a whole rate of crimes.
"It looks like a different threshold applies to our officers. They can feel that individually and when I speak to them these individuals it makes them anxious about doing their job."
Sir Mark Rowley marked a year in the job as he made the speech, replacing Dame Cressida Dick, who lost the confidence of the Mayor of London over the force's handling of misconduct in its ranks.
The chief revealed on LBC last week that he's around a third of the way through removing hundreds of officers from his ranks who he doesn't believe should be allowed to wear the uniform.
Speaking to Nick Ferrari during the regular Call the Commissioner phone-in, Sir Mark said: "I think this is two or three years work where we get rid of those hundreds of officers who are letting everyone down.
"Because we don't have a clear route to sack officers who fail revetting, the system has fallen into disrepute."
He said: "Changing the regulations around sacking officers will be "so important to accelerating people out".
But the Mayor, Sadiq Khan, said he believed 'encouraging progress' is being made.
In a statement to mark the anniversary, Mr Khan said: "The new leadership team at the Met is committed to delivering real cultural and performance changes.
"But there is still a great deal to do. Londoners will rightly judge the Met on improvements made, and I will be unflinching in both supporting and holding the Commissioner to account to deliver the change Londoners need and deserve."
Nick Price, head of CPS Special Crime and Counter Terrorism Division, said: "We apply the Code for Crown Prosecutors in accordance with the law.
"The guidance applies to everyone and ensures that decisions are fair, transparent, and consistent.
"The job of our prosecutors is not to decide whether someone is guilty or innocent, but to present cases to a jury to consider whenever a case meets our legal test."