Two bodies found under rubble after Marseille building collapse, as eight more people feared trapped in the wreckage
10 April 2023, 07:51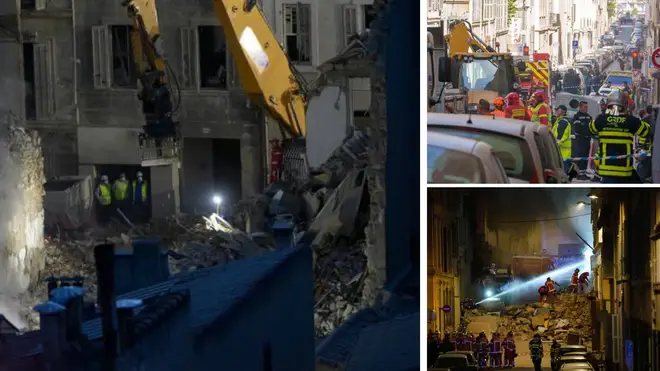 Two people have died after a building collapsed in Marseille following an explosion.
It's not yet known what caused the blast, which destroyed an apartment shortly before midnight on Saturday night, before a neighbouring building partly collapsed a few hours later.
However, authorities have said it was likely caused by a gas leak.
Marseille Mayor Benoit Payan said: "This morning the sorrow and pain are great. Two bodies were found under the rubble."I am thinking of the loved ones of those who suffer and remain in worry. Marseille stands by their side.
"Rescue and search operations continue unabated."
Five people were treated for serious but not life-threatening injuries. Nearly 200 people were evacuated from buildings nearby.
TV footage showed smoke rising from the ruins as firefighters tackled the flames in the southern French city.
Read more: Girl, 15, who died in fire at block of flats in East London named as Tiffany Regis
Read more: London boroughs could get in-out referenda on ULEZ zone under Tory mayoral hopeful
Marseille prosecutor Dominique Laurens said a fire caused by the collapse of the buildings has hindered rescue efforts, with with the dust and heat preventing search dogs from assisting the hunt for survivors.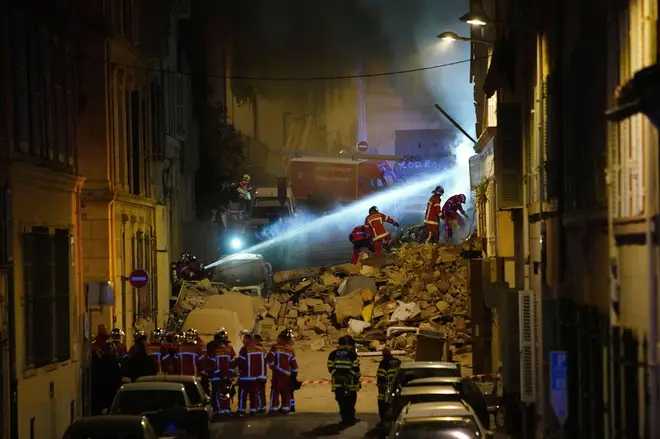 A man who gave his name only as Roland told local paper La Provence that survivors had "lost everything".
"We have nothing, not even an ID card," he said.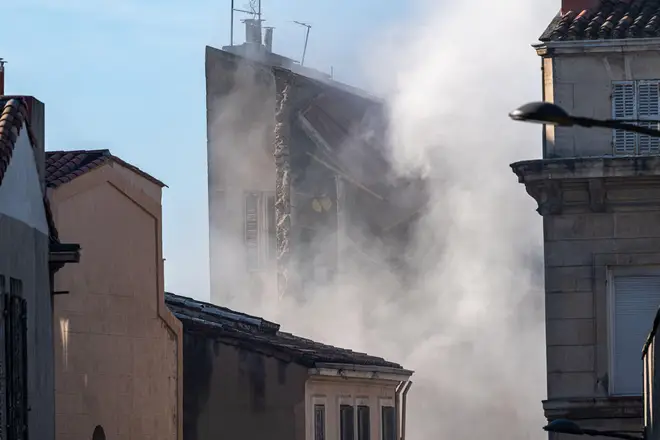 He managed to escape the building at 15 Rue de Tivoli with his wife and two children before it collapsed.
Others said they heard the ground shaking and could smell gas in the air.
French President Emmanuel Macron tweeted: "Thoughts are with Marseille."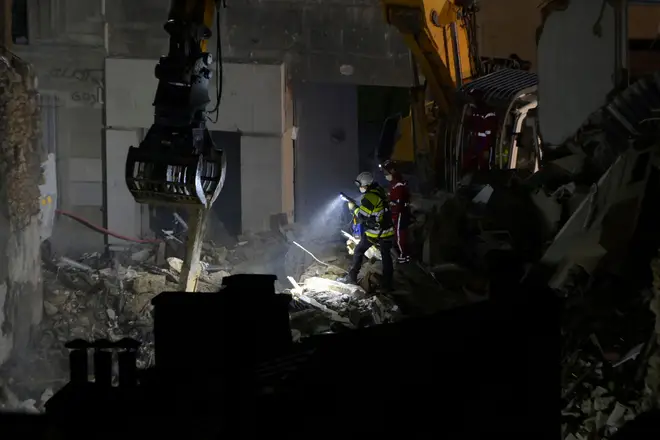 In 2018, two houses collapsed in rue d'Aubagne, about a kilometre from the blast on Sunday, killing eight people.
Mr Payan said the incident on Sunday was not caused by structural problems and as such has "nothing to do" with rue d'Aubagne.