Large number of men think about the Roman Empire 'everyday', bizarre new trends finds
21 September 2023, 20:39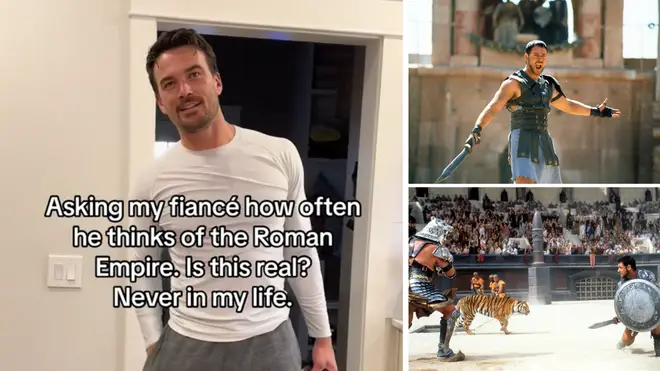 A large proportion of men think about the Roman Empire everyday, a bizarre new trend has uncovered.
A new TikTok trend shows women asking their partners, friends and family members how often they think about the Roman Empire.
The answer, perhaps surprisingly, is quite a lot.
One woman's fiancé replied: "Pretty consistently."
Pressed by his fiancé on how many times, he replied: "Weekly."
He went on: "Men are warriors. We have to be ready for battle at all times."
As an MMA fighter, he added: "Every time i fight people i think about walking into the colosseum."
Read More: Where to live if you want to reach 100: Full map revealed as number of centenarians soars
Read More: Oxford Street TikTok chaos which saw 'hundreds of youths' descend cost Met Police over £100,000
The question was first posed by Artur Hulu, known as "Gaius Flavius" on social media, a Roman reenactor.
He posed the question to women on instagram last month.
Now, there are 1.1 billion views on the hashtag 'romanempire' on TikTok.