Microsoft's $69bn deal to buy Call of Duty maker Activision Blizzard given the green light by UK watchdog
13 October 2023, 10:50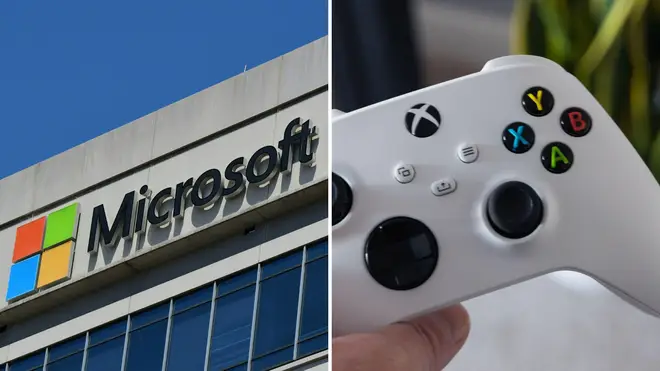 Microsoft's deal to buy Call of Duty maker Activision Blizzard has been given the green light by the UK's competition watchdog.
Microsoft has been allowed to go ahead with the takeover after agreeing to buy Activision without cloud gaming rights, the Competition and Markets Authority (CMA) said.
It puts an end to a half-year long battle between the watchdog and Microsoft, after a move to block the deal in April.
The new deal, which was initially worth $69 billion, will stop Microsoft from having a "stranglehold" over the UK cloud gaming market, the CMA said.
The regulator added that it would preserve competitive prices for gamers and make sure consumers get more choice.
Assassin's Creed video game maker Ubisoft is instead set to buy Activision's cloud gaming rights.
Ubisoft has plans to offer new ways to access Activision's content, including through multigame subscription services, the CMA said.
It also means that cloud gaming providers will not have to use Windows systems for Activision's gaming content, which could reduce costs.
Read more: Captain Tom Moore's family says getting rid of their spa pool is not 'an option' they'd considered
Read more: Russian journalist who protested war in Ukraine on live TV may have been poisoned
We're grateful for the CMA's thorough review and decision today. We have now crossed the final regulatory hurdle to close this acquisition, which we believe will benefit players and the gaming industry worldwide.

— Brad Smith (@BradSmi) October 13, 2023
But the CMA has criticised Microsoft for "dragging out" proceedings during its investigation into the merger.
Sarah Cardell, the regulator's chief executive, said: "With the sale of Activision's cloud streaming rights to Ubisoft, we've made sure Microsoft can't have a stranglehold over this important and rapidly developing market.
"But businesses and their advisors should be in no doubt that the tactics employed by Microsoft are no way to engage with the CMA.
"Microsoft had the chance to restructure during our initial investigation but instead continued to insist on a package of measures that we told them simply wouldn't work.
"Dragging out proceedings in this way only wastes time and money."
President of Microsoft Brad Smith said the group is "grateful" for the decision to approve the acquisition which he believes will "benefit players and the gaming industry worldwide".