Workers fixing Millennium Bridge have to hang bale of straw as part of old London by-law
17 October 2023, 20:37 | Updated: 18 October 2023, 07:27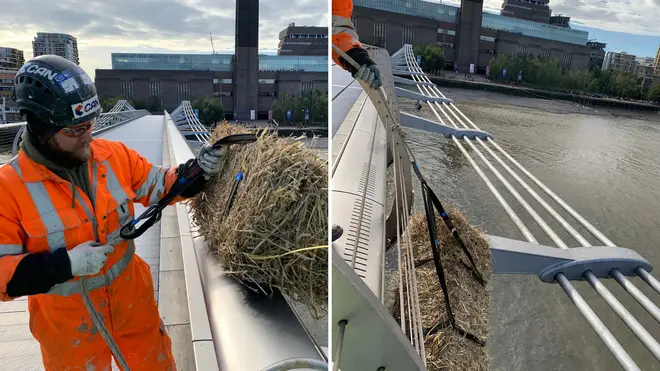 Workers repairing the Millennium Bridge in central London have to attach a bale of straw to the underside, to comply with an ancient by-law in the capital.
The straw is in place during the day to warn ships passing underneath that the headroom is lower than usual. By day, the straw is replaced by a white light.
The Millennium Bridge, which links Tate Modern and St Paul's Cathedral, is currently undergoing repairs for the separation layer between the structure and the deck. The membrane layer had begun to deteriorate.
The by-law in question, 36.2 of the Port of London's Thames rulebook, reads: "When the headroom of an arch or span of a bridge is reduced from its usual limits but that arch or span is not closed to navigation, the person in control of the bridge must suspend from the centre of that arch or span by day a bundle of straw large enough to be conspicuous and by night a white light."
Read more: 'Wobbly' Millennium Bridge closed for weeks for 'urgent repair work' as part of structure is 'degrading'
Read more: 'Britain's most unwanted home' has been sitting on the market for over 14 years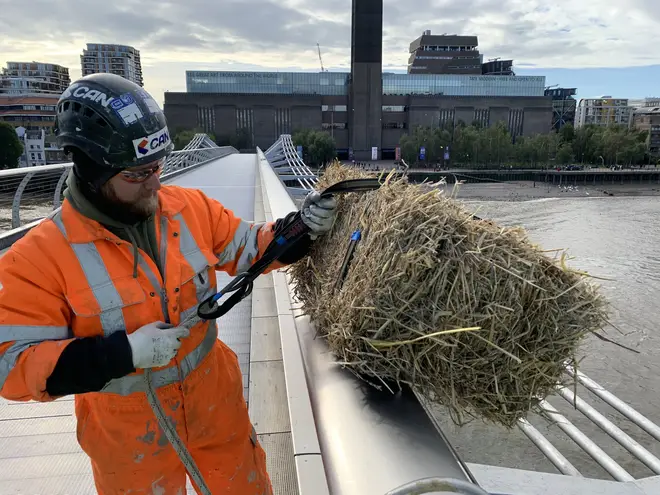 It is unclear when the by-law was introduced.
A spokesperson for the City Bridge Foundation, which maintains the bridge along with four others, said: "This is one of those quirky traditions London is famous for, but it also does serve a practical purpose, to warn shipping when the headroom under a bridge span is reduced.
"The bundle of straw is lowered by our contractor when they're doing work under the bridge, in this case to install netting ahead of work to replace the separation layer between the aluminium bridge deck and the steel structure underneath.
"As a 900-year-old charity which maintains five Thames crossings and is London's biggest independent charity funder, we're proud of the part we've played in the history of London and our modern day role looking after some of the capital's key transport infrastructure."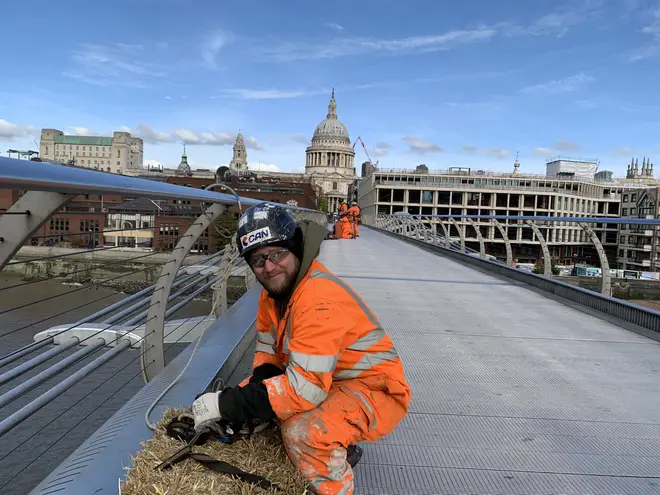 The 325-metre footbridge has been shut for maintenance between Saturday October 14 and is set to reopen on Sunday November 5.
The bridge first opened in 2000, but was soon forced to close again for two years because it was wobbling.
Engineers investigated and found that the problem could not be fixed entirely, but that the wobbling could be limited with special hydraulic devices.