'Mind-boggling' £11k iPad bill racked up by MSP will be paid by taxpayers
9 November 2023, 10:14 | Updated: 9 November 2023, 11:01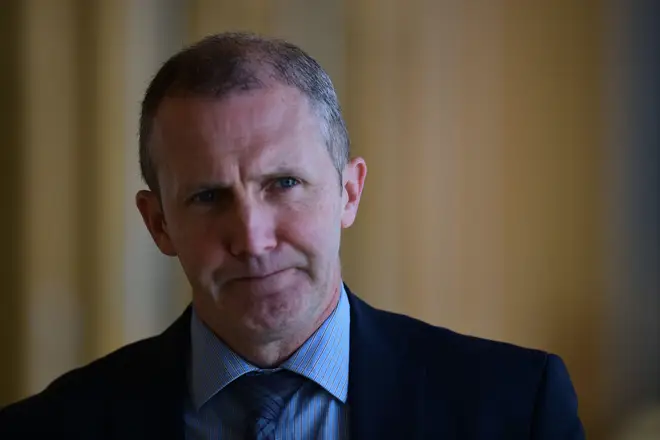 A Scottish Government minister who spent nearly £11,000 using a parliament iPad while on a week's holiday in Morocco, is to have the bill paid by taxpayers.
Michael Matheson took the device abroad in Janauary to complete constituency work, but failed to switch to the Scottish Parliament's current mobile contract - racking up huge internet roaming charges.
And while Scottish Parliament officials tried to challenge the bill, the company declined to reduce it.
Now he has agreed to pay £3,000 towards the bill from his taxpayer-funded expenses budget and the Scottish Parliament will pay the remaining £8k.
Opposition MSPs have said that the taxpayer should not have to "foot the bill for Mr Matheson's mistake" and have urged him to pay it from his own pocket.
The huge bill only came to light after a claim of £3,000 appeared in the latest round of published MSPs' expenses.
A spokesperson for the Scottish Parliament said: "Substantial roaming charges were incurred by Mr Matheson on his parliamentary iPad while in Morocco at the start of this year.
"As the Member was still using the Parliament's previous mobile provider, and hadn't yet switched to our present contract, he incurred significant data fees over and above its 'rest of the world' tariff rate.
"The Parliament challenged the company over the scale of the data fees – which totalled £10,935.74 - and over the late warning to the rising cost, but the company declined to meet or waive any of the charges.
"On the basis that the Member has assured the Parliament that these costs were incurred in relation to parliamentary business and not for personal or government use, we agreed that Mr Matheson would contribute £3,000 from his office cost provision and the remainder would be paid centrally by the Parliament."
At the time the Falkirk West MSP was the net zero, energy and transport secretary in Nicola Sturgeon's government, but he has since been appointed health secretary under Humza Yousaf.
Craig Hoy, the Scottish Conservatives chairman, called on Mr Matheson to pay the full bill from his own pocket.
"It's absolutely scandalous that taxpayers are picking up an enormous tab for Michael Matheson's mistake," he said.
"Even if we are to believe that he racked up this bill doing parliamentary and constituency work on a festive holiday in Morocco, the onus was on him to connect to the wifi where he was staying or check with the network provider to avoid brutal roaming charges."
And Jackie Baillie, Scottish Labour's deputy leader, said the situation was "mind-boggling."
"What on earth could Mr Matheson have been doing to justify the public coughing up for this - the SNP is on a different planet when it comes to wasting taxpayers' cash.
"The Scottish public should not have to pick up this eye-watering bill for Michael Matheson."
LBC has approached Mr Matheson for comment.