Hero mum fights for life after pushing pram out of the way of 'hit-and-run' driver
12 April 2023, 10:39 | Updated: 12 April 2023, 14:19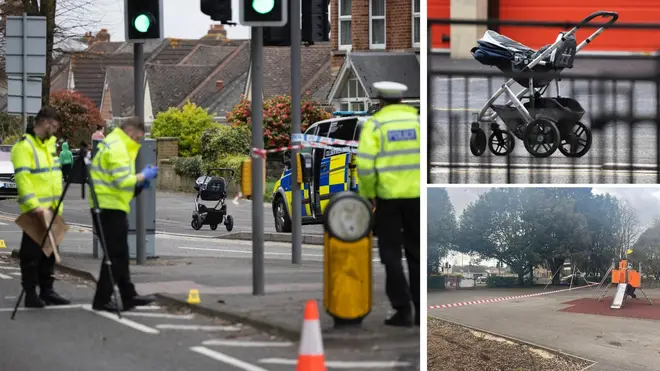 A mother pushed her baby to safety as she was hit by a car in Bournemouth, and is fighting for her life in hospital.
The woman, in her 30s, was hit by the Toyota as she was crossing the road near a play area in the south coast town on Tuesday.
She was sent flying through the air by the impact and landed in the middle of the road, after a driver allegedly failed to stop as the lights changed.
Emergency services, including an air ambulance, rushed to the scene and paramedics took her to hospital.
Read more: Comedian Gareth Richards dies aged 41 after suffering brain injury in car crash
Read more: Smart motorway horror crash deaths 'would have been avoided' with hard shoulder as Govt 'abandons' rollout
She is suffering from a life-threatening head injury and is being treated at Southampton General Hospital.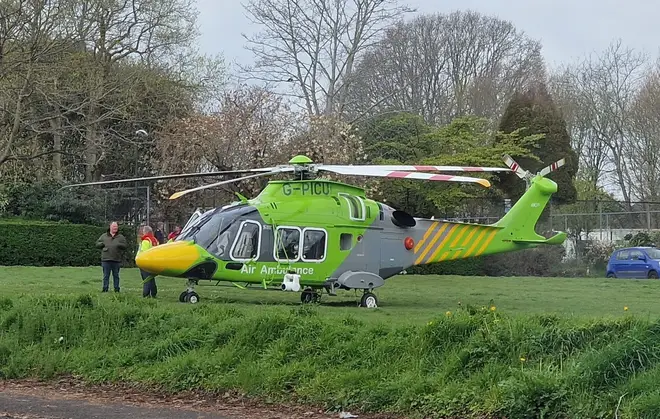 Her baby was unharmed, the Sun reported, but was also taken to hospital as a precaution.
The driver allegedly failed to stop, and was later arrested on driving offences.
Tracey Howe saw the collision as she was going to a hospital appointment.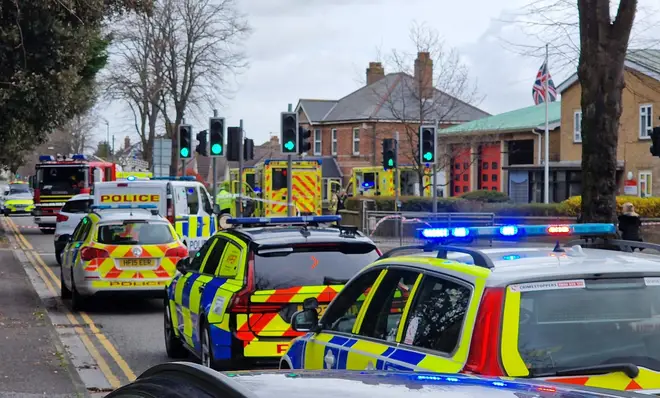 The 50-year-old said: "I saw a pedestrian get hit by a car as I was going round the one-way system.
"She was crossing the road near the crossing by the park, the lights were changing to red so the car should have been slowing down.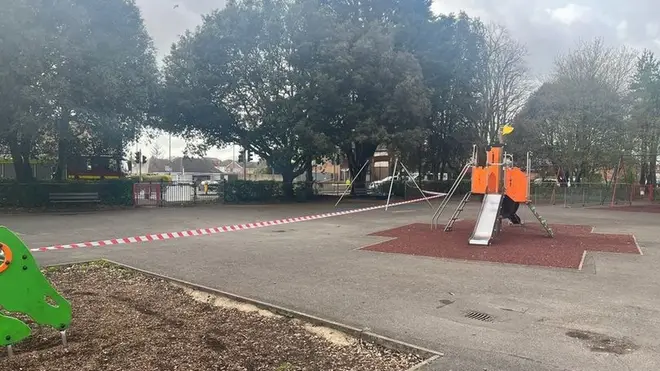 "It all happened really fast, it was horrible. I heard a noise and turned to see it.
"I think she made contact with the front of the car but didn't hit the windscreen and the car just zoomed off.
"I saw who I assume could have been the grandmother running towards the baby. It looked about 18 months old.
"I wasn't able to pull over and stop. There were lots of pedestrians rushing over to help and the woman was lying by the side of the road."
Police Sergeant Richard Stroud, of the road traffic unit, said: "We are investigating the circumstances of this collision and I am appealing to anyone who was travelling in the area at the time and either witnessed the collision or captured it on dashcam to please contact Dorset Police.
"I would like to thank motorists for their patience while the road closure was in place so we could carry out our investigation."
Anyone with information is asked to contact Dorset Police at www.dorset.police.uk/contact, via email at scit@dorset.pnn.police.uk or by calling 101, quoting incident number 11:111.
Alternatively, independent charity Crimestoppers can be contacted anonymously online at Crimestoppers-uk.org or by calling Freephone 0800 555 111.