Muslim boy, 6, killed after being stabbed 26 times with military-style blade 'over Israel-Hamas war'
16 October 2023, 09:10 | Updated: 16 October 2023, 09:21
A six-year-old Muslim boy has been killed after being stabbed 26 times over his religion and in response to the Israel-Hamas war, American authorities have said.
Wadea Al-Fayoume was killed with a seven inch military style serrated blade on Saturday in Plainfield Township, southwest of Chicago.
His mother, Hanaan Shahin, 32, was also injured in the attack but is expected to survive as a 71-year-old man, Joseph Czuba, of Illinois, was charged with first degree murder and two counts of hate crime.
Joe Biden said the family is Palestinian Muslim and they "came to America seeking what we all seek - a refuge to live, learn, and pray in peace".
Read more: Gaza 'running out of life': UN warns food and water 'in scarce supply' as Israel vows 'fateful' hour looms for Hamas
"This horrific act of hate has no place in America," the president added.
Will County Sheriff's office said: "Detectives were able to determine that both victims in this brutal attack were targeted by the suspect due to them being Muslim and the on-going Middle Eastern conflict involving Hamas and the Israeli."
Police said they concluded he was motivated in response to the war, which has killed more than 2,000 across Israel and Palestine, after gathering evidence and carrying out interviews.
They found Czuba sitting on the ground outside the home with a cut to his forehead while the victims were discovered in a bedroom.
He is also charged with attempted first-degree murder and aggravated battery with a deadly weapon and is awaiting a court appearance.
The Council on American-Islamic Relations identified the boy and his mother and called for politicians, the media and social platforms to stop the spread of "Islamophobic rhetoric and anti-Palestinian racism".
Read more: London pro-Palestine march turns ugly as protesters clash with police, setting off flares and fireworks, as 15 arrested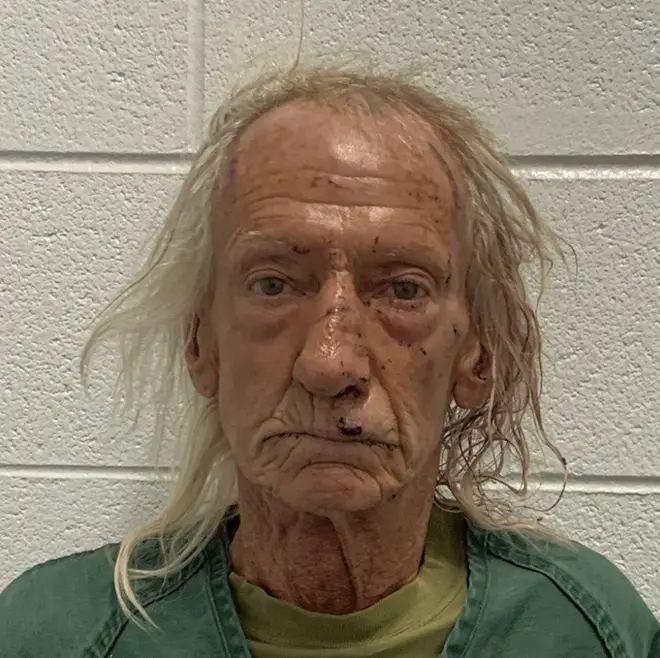 There are fears about community tensions rising as the war rages on.
In London, thousands marched in a demonstration for Palestine as police arrested 15 people on Saturday.
During that protest, a man carrying a Union flag was arrested after being accused of hurling racist abuse.
There has also been a huge spike in antisemitic incidents in the capital.
Police said last week that in the two weeks from September 30 - which includes Hamas's October 7 massacre - antisemitic incidents rose by 650% compared to the same period a year earlier.