Gaza 'running out of life': UN warns food and water 'in scarce supply' as Israel vows 'fateful' hour looms for Hamas
16 October 2023, 06:24 | Updated: 16 October 2023, 08:23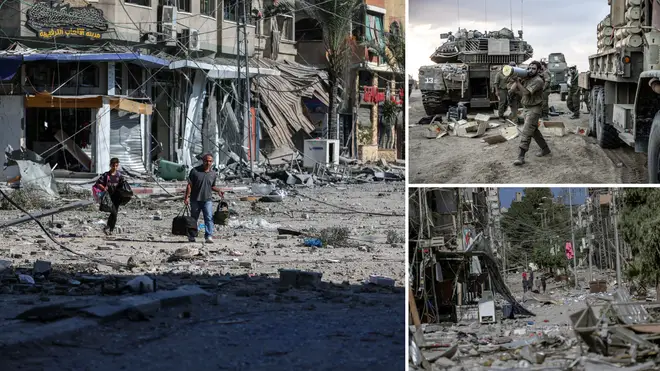 Gaza is "running out of life", with food, water and medicine in short supply, the United Nations chief working in the besieged region has said in a stark warning.
The largest UN agency in the Gaza Strip has said its own operation is on the brink of collapse, with staff working in the same building as "thousands of desparate displaced people".
Philippe Lazzarini, Commissioner-General of the UN Relief and Works Agency for Palestine Refugees in the Near East said: "Gaza is being strangled and it seems that the world right now has lost its humanity.
"If we look at the issue of water – we all know water is life - Gaza is running out of water, and Gaza is running out of life. Soon, I believe, with this there will be no food or medicine either."
Thousands of patients inside Gazan hospitals are at risk as their fuel reserves are expected to run out in the next 24 hours, according to the United Nations.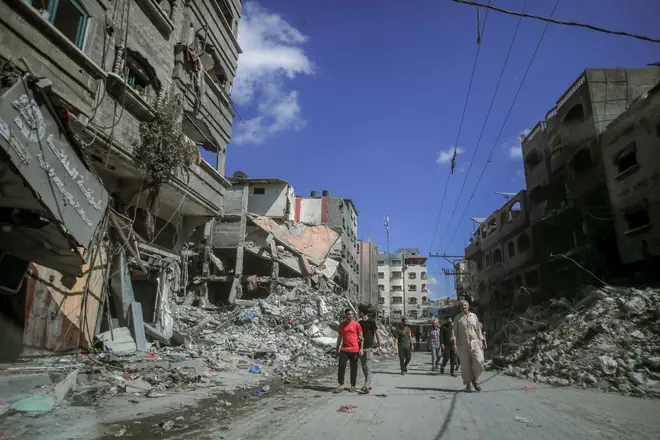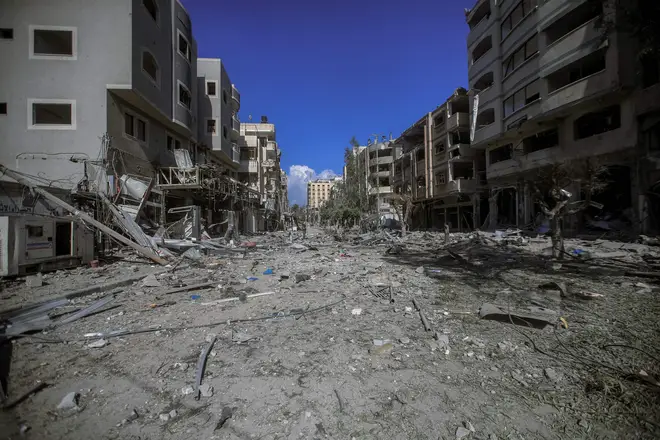 It comes as Israel prepares to launch a ground invasion into Gaza, as it plans to target Hamas following its surprise attack on October 7, killing more than 1,300 Israelis.
Israel's Prime Minister Benjamin Netanyahu has vowed to "destroy" Hamas ahead of the expected invasion.
He said: "They are ready to take action to defeat the bloodthirsty monsters who have risen against us to destroy us. Hamas thought that we would come apart – we will demolish Hamas."
Read More: Hundreds gather outside Parliament at vigil for Israeli victims of Hamas attacks
Read More: Rishi Sunak to condemn Hamas to MPs as he doubles down on support for Israel and vows to protect British Jews
Israel cut off water and electricity supply into Gaza in the immediate aftermath of Hamas' attacks, which Lazzarini described as "nothing else than collective punishment".
Reports over the weekend suggest the water supply has been turned back on by Israel.
Lazzarini went on: "Before it is too late, the siege must be lifted and aid agencies must be able to safely bring in essential supplies such as fuel, water, food and medicine. And we need this now."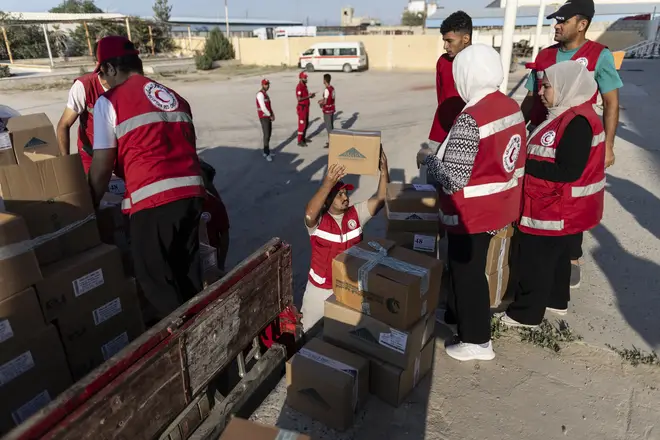 The US Embassy in Israel has also warned people inside Gaza to "move closer" to the Rafah crossing, which connects the besieged area with Egypt.
The crossing is expected to open for a few hours on Monday.
It comes as the US insisted Israel has "no interest" in occupying Gaza, or staying in the region after it takes down Hamas.
The country's ambassador to the UN told CNN that "since we are fighting for our survival... the only way is to obliterate Hamas, so we will have to do whatever is needed".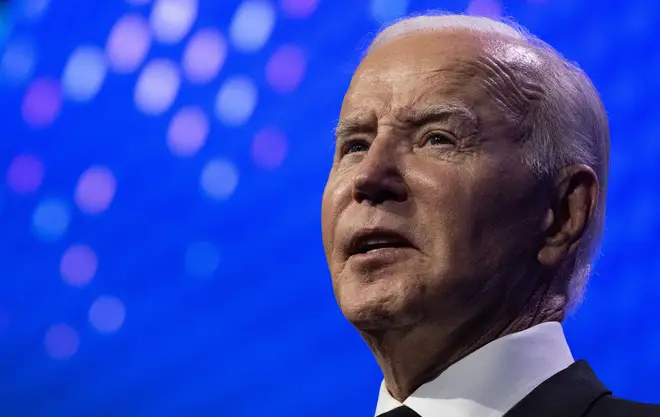 President Joe Biden has warned that "it would be a mistake for Israel to occupy Gaza again", but said it was a "necessary requirement" to remove "extremists".
Mr Biden committed to a two-state solution, saying "there needs to be a Palestinian authority, there needs to be a path to a Palestinian state".