Brave Nashville headteacher killed after she 'ran towards school shooter when she heard gunfire'
29 March 2023, 08:41 | Updated: 29 March 2023, 08:47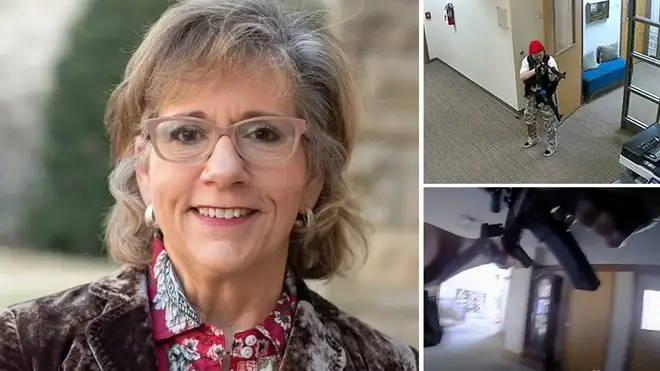 The headteacher of the Nashville school where six people died in a shooting ran towards the attacker before being killed.
A local politician said Dr Katherine Koonce "ran towards the danger" after hearing gunfire at the Covenant Christian school.
Transgender former pupil Audrey Hale rampaged through the school on Monday morning, stalking the corridors and killing three pupils aged nine and three staff, including Dr Koonce.
Writing on Facebook, Russ Pulley, a Nashville city councillor and ex-FBI agent, said: "The headmaster, Dr. Koonce, upon hearing the first shots, ran toward the danger.
"She also made sure the school was prepared with active shooter training and protocols. Those actions saved countless lives."
John Bourgeois, the pastor of Dr Koonce's church, West End Community Church, said: "She gave her life in defence of the children under her care."
Tough day here in Nashville today. My thoughts and prayers are with the families who lost loved ones and the entire...

Posted by Russ Pulley on Monday, March 27, 2023
Hale, 28, was seen on CCTV blasting through the glass doors to get into the school, then roamed the corridors armed with a semi-automatic assault rifle.
Another weapon could be seen strapped to the shooter.
Hale was shot dead by police 14 minutes after they arrived at the scene, with harrowing bodycam footage showing how police rush through the corridor before killing them.
Read more: Nashville school shooter legally bought seven guns from five different shops prior to attack, police say
Hale was a biological woman but had begun using male pronouns, police said.
There have been suggestions Hale was angry at her Christian upbringing.
Police found a manifesto detailing how the attack would go down, which Nashville police chief John Drake said was filled with "resentment".
A map showing access and exit points was also found, as were several firearms.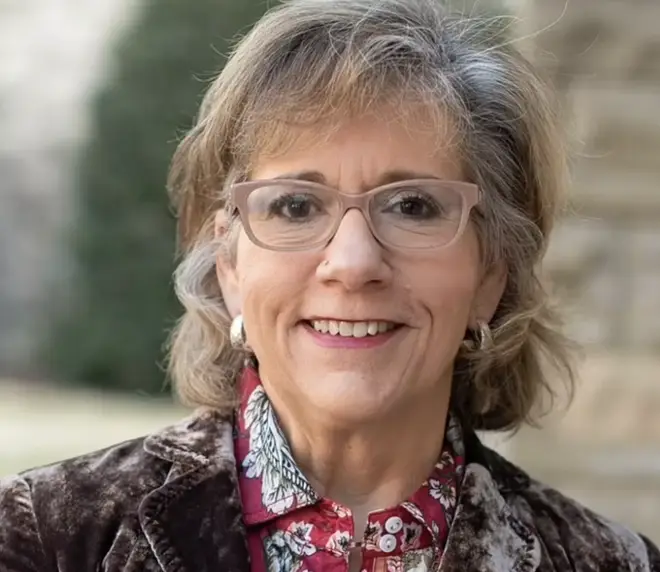 Mike Hill, 61, a custodian, was also killed in the massacre. Tim Dunavant, a pastor at Hartsville First United Methodist Church – who had hired Mr Hill at the school – said: "I don't know the details yet. But I have a feeling, when it all comes out, Mike's sacrifice saved lives."
Another member of staff, Cynthia Peak, 61, was also killed.
Read more: Harrowing bodycam footage shows police kill Nashville school shooter after six massacred including three children
Evelyn Dieckhaus, William Kinney, and Hallie Scruggs, all aged nine, were murdered by Hale.
Police said they were not specifically targeted.
Hale was not on the radar of the authorities before the attack but was receiving care for an emotional disorder.
They had legally bought seven guns in recent years and hid them from their parents.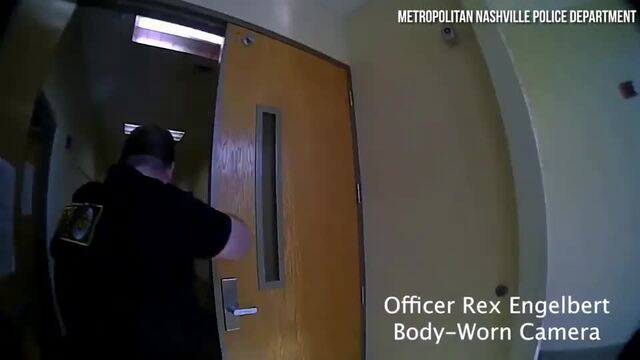 Bodycam footage shows moment Nashville police storm school and take down shooter
The killer was a graphic designer, according to their LinkedIn.
Chief Drake said: "We have a manifesto. We have some writings that we're going over that pertain to this day, the actual incident. We have a map drawn out about how this was all going to take place."
The school said on Monday night: "Our community is heartbroken.
"We are grieving tremendous loss and are in shock coming out of the terror that shattered our school and church.
"We are focused on loving our students, our families, our faculty and staff and beginning the process of healing."
President Joe Biden, who announced he would visit Nashville, has called the shooting "sick" and urged Congress to pass his proposed ban on assault weapons.