NatWest 'to scrap' much of £10 million payout to ex-CEO Dame Alison Rose, who quit over Nigel Farage scandal
9 November 2023, 21:19 | Updated: 9 November 2023, 23:49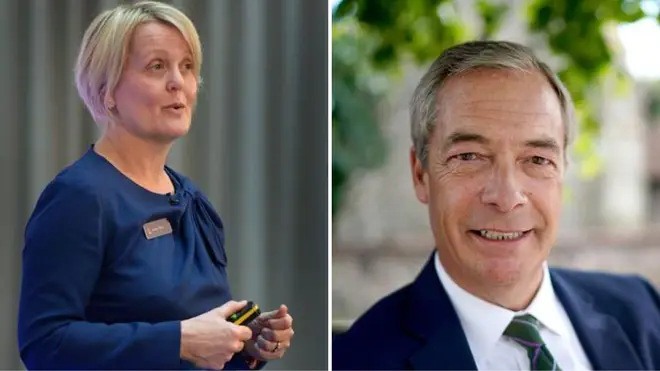 NatWest is poised to scrap much of a £10 million payout to former boss Dame Alison Rose, who quit over the handling of the closure of Nigel Farage's bank account in July.
Ms Rose led the company for four years as chief executive officer, but stepped down on July 25 following the row over the closure of former Ukip leader Mr Farage's account with Coutts, the private bank run by NatWest.
She resigned after she admitted to being the source of an inaccurate story about Mr Farage's finances following a discussion with a BBC journalist.
Ms Rose is currently seeing out her 12-month notice period with the banking group.
Natwest has decided not to pay out the bulk of the £10 million pay package to Ms Rose, Sky News has reported.
She will likely still a seven-figure payout in the form of her basic salary and a share allowance, but will miss out on millions of pounds in unvested share awards.
Read more: Former NatWest boss Dame Alison Rose to receive £2.4m payout after resigning over Farage scandal
Read more: The troubled tenure of RBS/NatWest CEOs: A poisoned chalice for over a decade, writes David Buik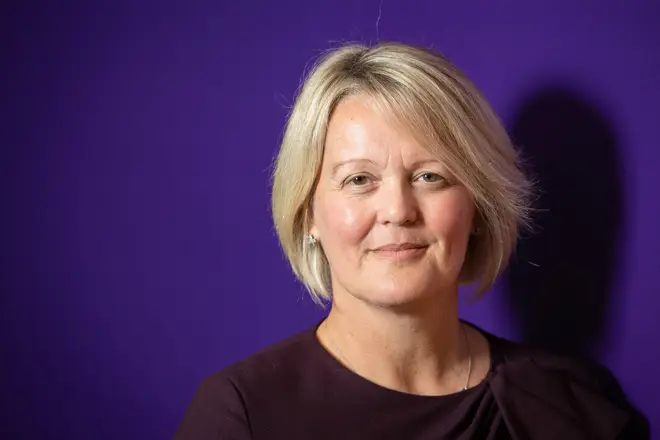 Since July, Ms Rose has been receiving, pro rata, £1.155 million in salary for the year, £1.155 million in NatWest shares - which she will receive over a five-year period - and £115,566 in pension payments. That totals around £2.43 million.
She could also have been given a pro-rata amount of the £2.9 million in annual bonus and share awards that would have taken her total pay package up to £5.3 million.
In addition, Ms Rose had roughly £5 million in Natwest shares, taking the overall total she could have walked away with to around £10 million. Natwest declined to comment.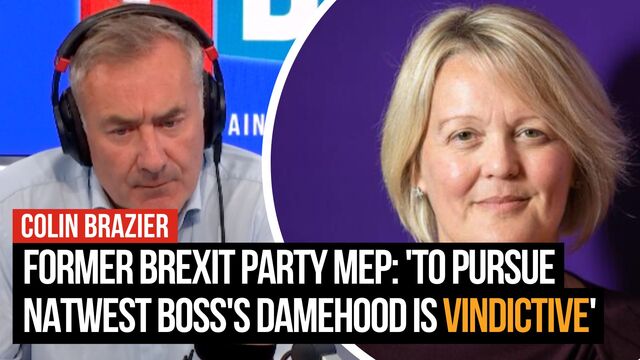 Former Brexit Party MEP states NatWest boss 'had a very silly moment' leaking Farage's bank details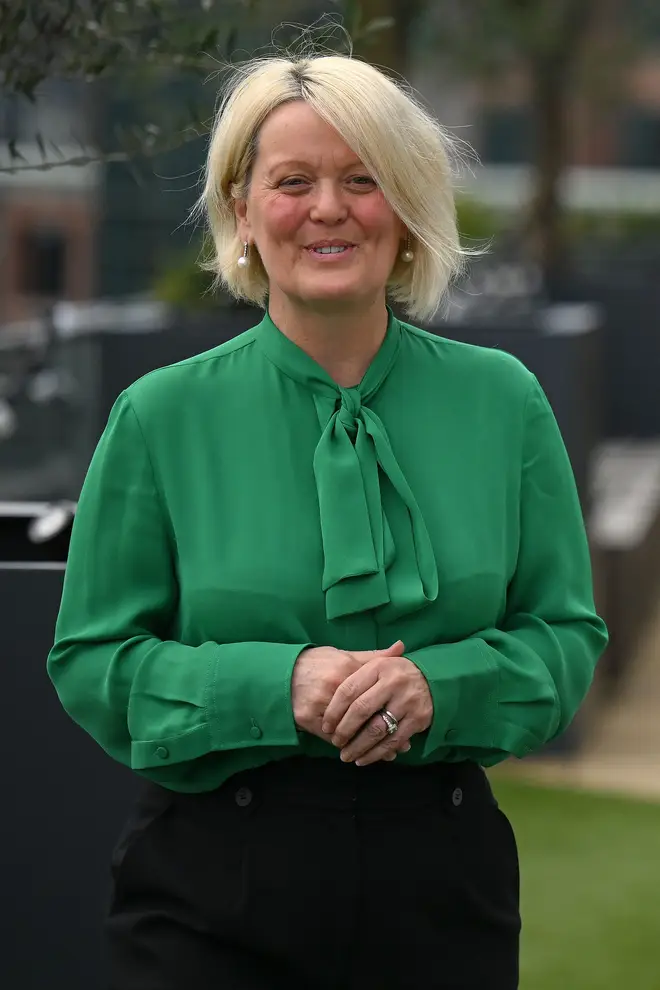 In her resignation statement, Dame Alison thanked her colleagues "for all that they have done", adding: "I remain immensely proud of the progress the bank has made in supporting people, families and business across the UK, and building the foundations for sustainable growth."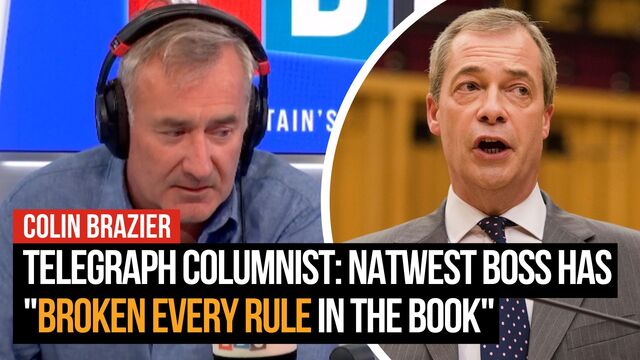 Columnist for The Telegraph, Simon Heffer calls for NatWest boss's resignation.
The controversy came after Mr Farage presented a 40-page dossier, showing that his Coutts account had been closed partly due to his political views conflicting with the bank's values.
Mr Farage, the founder of the Brexit Party, was a key driving force behind the UK leaving the European Union, and has repeatedly called for lower immigration. These views put him at odds with much of the country, although he also has many supporters.
The evidence, which he got from the bank itself through a data request, contradicted a BBC News story that said Mr Farage's account was closed because he didn't meet the £1 million threshold to bank with Coutts.
The BBC and its business editor Simon Jack apologised, saying the reporting had been based on information from a "trusted and senior source" but "turned out to be incomplete and inaccurate".
Apologising earlier, Dame Alison said she thought the information was already in the public domain.
She said she had not revealed "any personal financial information" about Mr Farage but admitted: "I left Mr Jack with the impression that the decision to close Mr Farage's accounts was solely a commercial one.
"Put simply, I was wrong to respond to any question raised by the BBC about this case. I want to extend my sincere apologies to Mr Farage for the personal hurt this has caused him."
Sir Howard said the "overall handling of the circumstances surrounding Mr Farage's accounts had been unsatisfactory, with serious consequences for the bank", before promising an independent review, which will be made public.
Sheldon Mills, Financial Conduct Authority (FCA) executive director for consumers and competition, said it had raised concerns about breaches of confidentiality by Coutts and its parent company NatWest.
He also emphasised the importance of a "well-resourced" independent review to investigate the matter "swiftly" and "fully", adding: "On the basis of the review and any steps taken by other authorities, such as the Financial Ombudsman Service or Information Commissioner, on relevant complaints, we will decide if any further action is necessary."
Several Conservative MPs, including Sir Jacob Rees Mogg, had already called on Dame Alison to go. Downing Street had also voiced "significant concerns" about the incident.
The government owns close to 39% of NatWest, after a bailout in the 2008 financial crisis. The government was the majority shareholder until March last year.