New photos of Sara Sharif after father, stepmother and uncle charged with murdering ten-year-old girl
22 September 2023, 11:10 | Updated: 22 September 2023, 11:16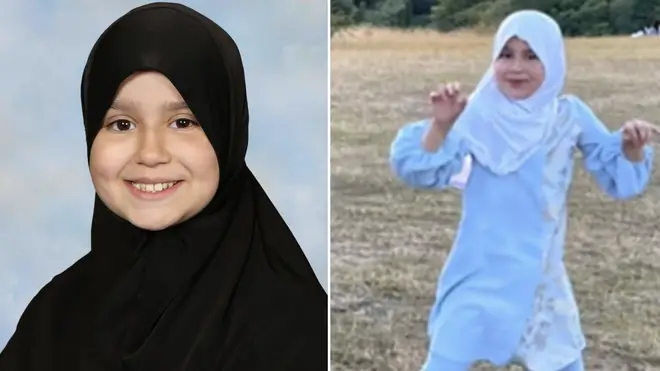 New photos of Sara Sharif have been released, as police urge more people to come forward after her father, stepmother and uncle were charged with murdering the ten-year-old.
The photos show how Sara may have looked and dressed in the months before she died. She was found dead at home in Woking on August 10.
Sara's father, Urfan Sharif, stepmother, Beinash Batool, and uncle, Faisal Malik, are accused of the murder of the 10-year-old before her body was found at home in Woking on August 10.
They have also been charged with causing or allowing the death of a child. A trial has been set provisionally for September next year.
Detective Superintendent Mark Chapman, from the Surrey Police and Sussex Police major crime team, said: "We have released these new images this week in the hope that it will prompt more people who knew Sara and her family to come forward.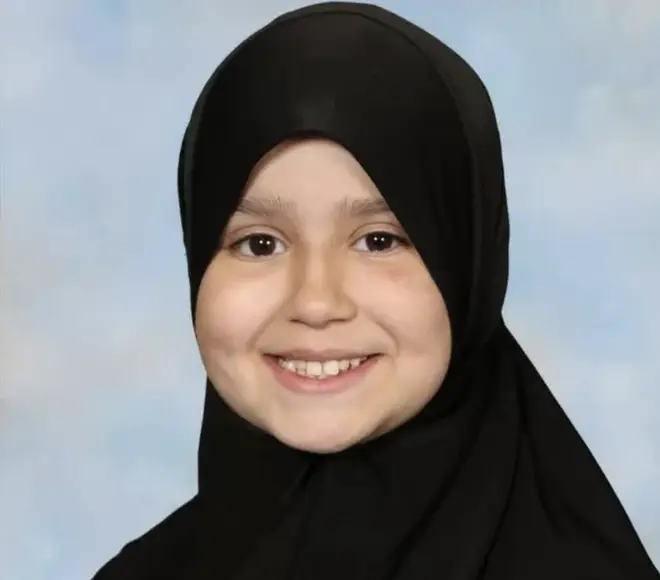 "We are grateful to everyone who has already contacted us, and I would like to stress that any information, no matter how insignificant it might seem, is reviewed by the investigation team and further enquiries carried out if appropriate.
"I would urge anyone who may have information and hasn't yet come forward to reach out to us."
Sara was found dead at home under a blanket in a bunk bed with her head up and her hands in front of her.
Sharif, Batool and Malik travelled to Pakistan a day before police discovered Sara's body and were arrested at Gatwick Airport last week as they disembarked a flight from Dubai.
They appeared at Guildford Magistrates Court, where they were remanded into custody following a 20-minute hearing. They appeared at the Old Bailey this week and were remanded into custody again.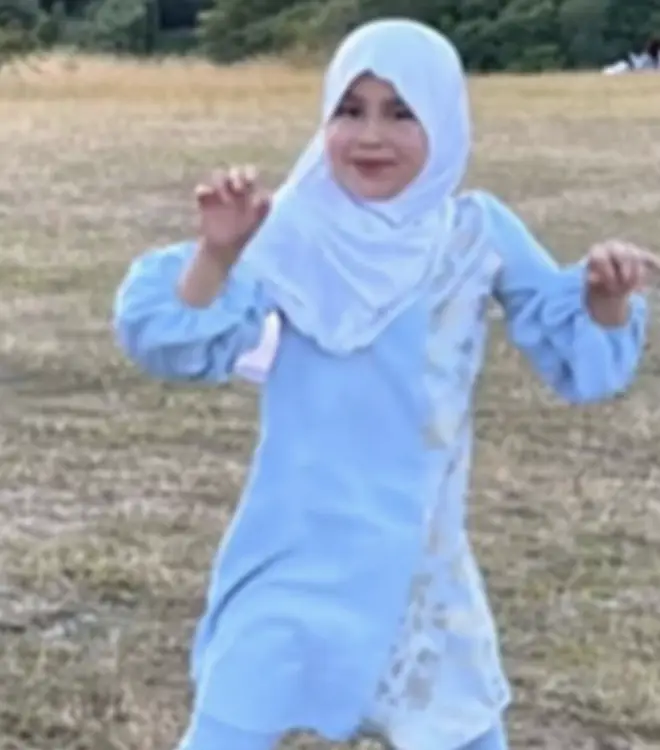 The defendants spoke at Guildford Magistrates Court only to confirm their names, dates of birth and addresses and did not enter any pleas to the two charges.
Read More: Three people including father charged with murder of 10-year-old Sara Sharif
Read More: Sara Sharif's mother says 'weight has been lifted' as girl's father, stepmother and uncle arrested after returning to UK
Prosecutor Amanda Burrows told the court police were alerted to the situation when they received a call from Pakistan, which lasted eight minutes and 34 seconds, at 2.47am.
Officers arrived at the property and found Sara lying under a blanket, the court heard.
When they pulled the blanket back they found Sara lying fully clothed in the middle of the bed with her head up and her hands were lying on her chest, the hearing was told.
She was identified using the DNA of her mother Olga Sharif, who lives in Somerset, and another relative.
A post-mortem examination later found the youngster had suffered "multiple and extensive injuries" over a "sustained and extended" period of time.
The court heard her cause of death remains to be established, but she had "healed fractures" and injuries that "clearly demonstrate" the girl was subjected to "multiple events of violence".
She also died as a result of third-party involvement, the prosecution said.
Prosecutor Giles Bedloe told the court that Sara was found to have "a constellation of healed and healing injuries".
They allegedly included a healed fracture to her collar bone, a healed fracture to the hyoid bone in her neck, multiple rib fractures, bruising to her torso and limbs, and a brain haemorrhage.
Mr Bedloe alleged: "It follows Sara had been subjected to multiple events of violence over a sustained period of time that must have culminated in her death."
He added: "There is quite a significant amount of post-mortem work ongoing and that will continue."
At the court hearing on Tuesday, Sharif, 41, Batool, 29, and Malik, 28, appeared at the Old Bailey by video-link from Belmarsh high-security jail in south London and Bronzefield women's prison in Surrey.
They spoke only to confirm their identities and dates of birth before a timetable was set for their case.
Lawyers for the defendants indicated that they deny the charges and no application for bail was made.
The Recorder of London, Judge Mark Lucraft KC, said a plea hearing will take place before him on December 1.
A six-week trial at the Old Bailey was provisionally set to start on September 2 2024.
Judge Lucraft said a decision will be made later on whether the trial should be heard by a High Court judge.
The defendants were all remanded into custody until their next hearing.
To report information about Sara, please visit police's online portal > www.bit.ly/opunison
To report information in Urdu, please visit the translated online portal > www.bit.ly/opunisonurdu
To report information anonymously, call the independent charity Crimestoppers on 0800 555 111.