'There is no justice!': Ranting Andrew Tate bemoans Romanian judicial system as he's handed to police for questioning
25 January 2023, 11:47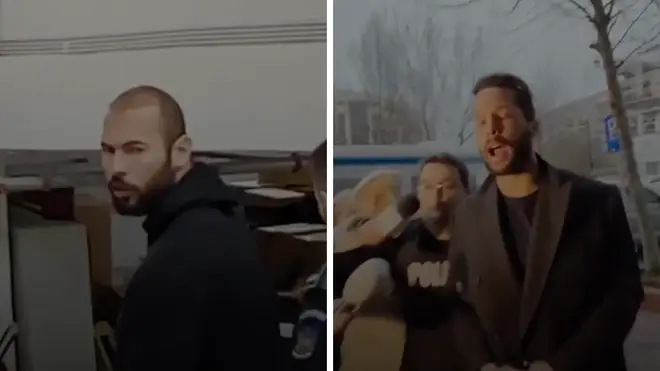 Andrew Tate and his brother Tristan have been filmed ranting as they are bundled into a Romanian police station for questioning, claiming "there is no justice in Romania".
The brothers have been detained in Romania for several weeks as prosecutors investigate a case of human trafficking case and rape.
Today, Tristan Tate was taken for police questioning first as he shouted: "That is why I am in jail - I have money they are trying to steal!"
His brother Andrew followed behind, who protested their innocence. He said: "We have done nothing wrong."
He was then asked if he thinks he is the victim of injustice, replying: "Of course it's unjust - there is no justice in Romania!"
Tate brothers taken to Romania's DIICOT agency
It comes a day after Andrew broke his silence from inside Romanian prison to moan about the conditions inside his prison cell, claiming he has to sleep with "cockroaches, lice and bed bugs".
In an email sent to Tate's subscribers this week - titled "lessons from his unjust imprisonment" - the former kickboxer said the judicial system is trying to "break" him.
"Thrown inside a cell without light," he said.
"Cockroaches, lice and bed bugs, are my only friends at night.
"When the guards bring me to and from the courtroom, I stay absolutely respectful.
"They try to pour hatred into my heart. But please and thank you, you stick with me at all times.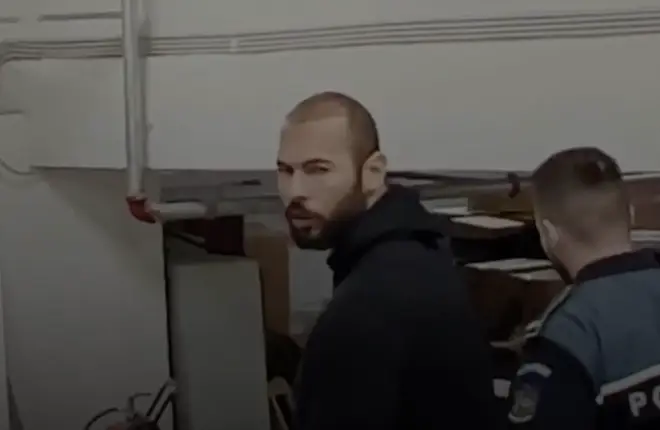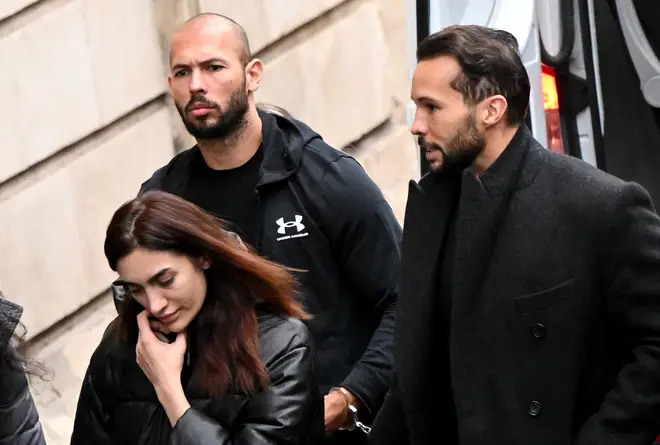 "Our prison guards are just performing their jobs, they have families to feed in times of hardship. Do not forget your manners.
"They are trying to break my iron mind with unjust imprisonment. My absolute respect for everyone around me is my act of absolute rebellion.
"They cannot break me."
Tate, who has had a number of his sports cars seized by Romanian authorities since his arrest, has continued to remain active on Twitter, with associates seemingly keeping his social media presence active.
He recently tweeted: "They finally allowed me to receive mail."
Tate, 36, was initially arrested alongside his brother Tristan in Bucharest on December 29 on suspicion of human trafficking, rape and being part of an organised crime gang.
Read More: Whingeing Andrew Tate moans about conditions in prison cell he shares with 'bed bugs, cockroaches and lice'
Read More: Andrew Tate to remain in prison after Romanian judge grants 30-day extension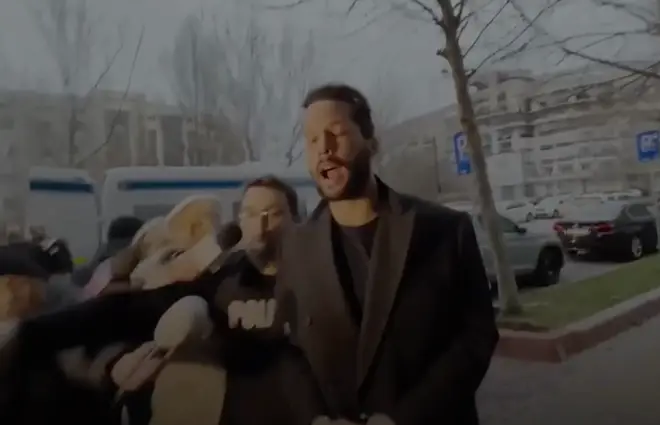 A Romanian judge ruled last week that the pair would remind in prison for at least another 30 days.
Ramona Bolla, a spokeswoman from Romania's anti-organised crime agency Diicot, said a request for a 30-day extension to keep all four in detention was approved on Friday while investigations continue.
All four lost an appeal last week at a Bucharest court, which ruled to uphold a judge's December 30 move to uphold an earlier decision to extend their arrest from 24 hours to 30 days.