Police launch urgent hunt for group of teen boys missing after North Wales camping trip as family 'frantic with worry'
21 November 2023, 06:35 | Updated: 21 November 2023, 15:42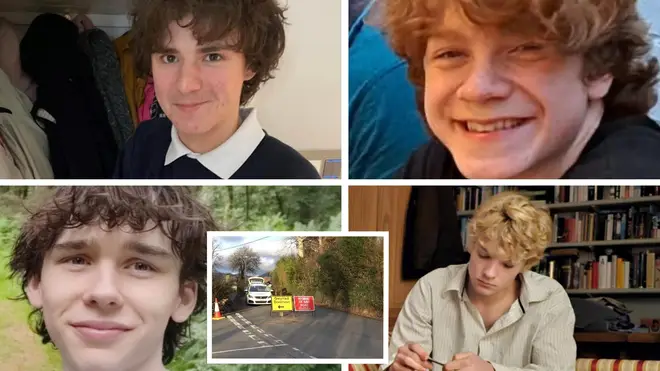 Police have launched an urgent hunt for four teenage boys who have gone missing during a camping trip.
North Wales Police issued an urgent appeal for information on Jevon Hirst, Harvey Owen, Wilf Henderson, and Hugo Morris on Monday.
The four young men, who are thought to be in their teens, were last seen getting into a silver Ford Fiesta car on Sunday morning.
It is understood the group, travelling from the Welsh coastal areas of Harlech and Porthmadog, may have been heading into Snowdonia.
The four young men are reportedly from the Shrewsbury area and are experienced campers who had equipment with them.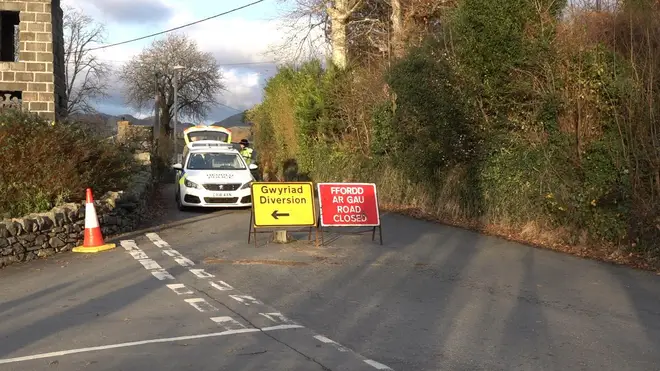 "I am frantic with worry," Harvey's mother wrote on Facebook in a desperate appeal for information online.
"One of these boys is my son Harvey, please please please share and tag anyone in Wales or get in touch with any information you may have."
Read more: Ashley Dale's mother says she is 'more angry' with her daughter's 'despicable' boyfriend than her killers
Read more: Benjamin Mendy sues Manchester City over 'unpaid wages' during rape and sexual assault trial
***MISSING PERSONS
Police have concerns for 4 young males from Harlech/Porthmadog area since morning of 19/11/23 Names - Jevon Hirst, Harvey Owen, Wilf Henderson, Hugo Morris. Travelling in Silver Ford Fiesta HY14GVO
Any sightings contact North Wales Police quoting num A184194 pic.twitter.com/8HxdTDt2fV

— North Wales Police (@NWPolice) November 20, 2023
Meanwhile, the mother of one of the boy's girlfriends wrote on the social media platform: "My daughter's boyfriend is the 1 lad. They have been missing up Snowdonia after going camping yesterday and were due home this morning but have not been seen or heard from since.
"Please share with as many as possible so we can try and get them home safely thank you."
Police and mountain rescue teams have launched urgent search operations for the group and appealed for any information or reported sightings from the public.
The group was travelling in a Silver Ford Fiesta HY14GVO.
North Wales Police said in a statement: "Police have concerns for four young males missing from the Harlech/Porthmadog area since the morning of the 19/11/23.
"The four males' names are Jevon Hirst, Harvey Owen, Wilf Henderson and Hugo Morris.
"They were travelling in a Silver Ford Fiesta registration HY14 GVO.
"Any sightings please contact North Wales Police and quote ref num A184194."