Influencer Oli London 'living as Ken' after detransitioning from Barbie look that cost him almost £250k in surgery
28 July 2023, 14:25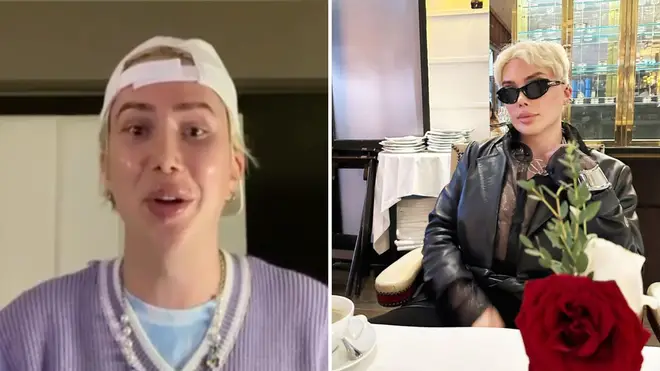 Influencer Oli London has said he is now 'living as Ken' after detransitioning from his Barbie look that cost him almost £250,000 in cosmetic surgery.
Oli London, 33, first shocked the world when he revealed he had spent thousands of pounds on surgery to look like Jimin from K-pop boyband BTS.
He then revealed he had spent almost £250,000 on cosmetic surgery to look like Barbie.
But in yet another twist for the influencer, he has now announced that he has de-transitioned to look like a Ken doll instead.
Read more: NatWest reports £1bn profit boost as bank gripped by Farage account row
Read more: Jordan Henderson's new Saudi club 'hides LGBT pride captain's armband' in awkward promotional video
"I have changed my face so much I am pretty much paralysed with facial muscle movements," he said, according to MailOnline.
"I have six titanium brackets with 24 screws inside my chin and cheeks holding the bones together so sometimes I get jaw lock when I yawn and it's really painful.
"I regret a lot of it but I am happy with my Ken look and small nose and eyes."
He explained: "Last year I was living as a Barbie after I came out as trans but now I am back to living as Ken since de-transitioning and becoming a man again."
London spent over £233,000 plus on 32 plastic surgery procedures to get the doll look while his best friend, Aliia, styles herself as Barbie.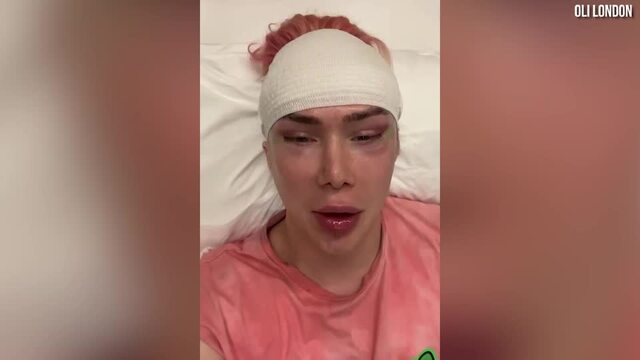 Oli London claims they're Korean after having multiple surgeries
"Aliia has spent millions over the years to live her life as a real Barbie. We both attended the Cannes Film Festival last year as Barbies," he said.
"But this year, since I de-transitioned to become a man again, we are like Barbie and Ken and had custom made matching outfits which we wear for red carpets at Cannes Film Festival and Venice Film Festival and any other special events."
London said he had faced several challenges during his journey of self-discovery, having received "praise and love" when he transitioned, despite feeling "something was missing inside".
"I thought all my personal struggles were because of my gender identity, but then I realised it wasn't," he said.
"I had some therapy and went to church. Doing all this surgery doesn't make me happy.
"I needed to strip it back and realised I can still feel like a Ken doll without doing harmful stuff."
London came out publicly as trans in April 2022 before reverting back to identifying as a cisgender man in October of the same year. In mid 2022, he identified as a gender fluid trans woman.
London said both Barbie and Ken are great role models "even though they're both plastic" as they "don't swear, and have good hearts".
"'I lost a lot of my friends after I de-transitioned," he went on to say. He said some felt he was "transphobic" but insisted: "I just want every person to live authentically and be true to themselves."