OnlyFans model taking scantily clad pics in cave has to be rescued by RNLI after tide comes in
14 April 2023, 14:26 | Updated: 14 April 2023, 14:33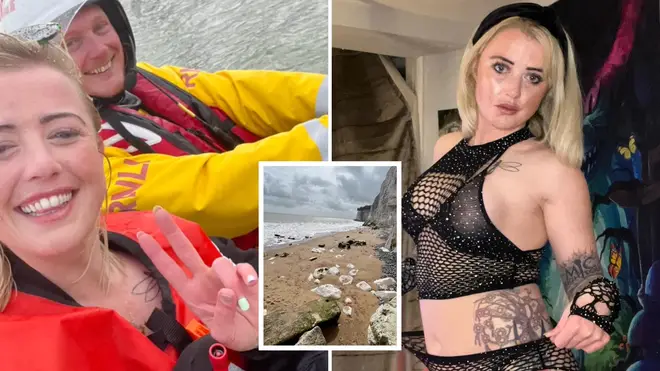 An OnlyFans model who was taking scantily clad pictures in a cave had to be rescued by lifeguards after being trapped by the tide.
Michaela Ogilvie, 32, had been taking snaps in quiet cove on a beach at Dumpton Gap in Broadstairs on Tuesday, when she realised the water was rising.
"When I saw the tide coming in I thought 'how could I be so stupid?'", she said.
"I couldn't get out of the cove either way - the sea had come completely in. I looked at the cliffs, wondering if I could climb up.
"Then I looked back in the cave thinking 'if I stay in there it will fill up with water and I might drown.'"
Read more: King Charles wants the Coronation to 'mend family rifts' but William still furious with Harry over book claims
Read more: Ex-Everton player to face no further action after being arrested on suspicion of child sex offences
Michaela said she had seen a tide warning with marks that said "low" and "high" but didn't register what it said.
She continued: "Then it came closer and I just thought 's**t'. The waves were crashing, I'm a really good swimmer but I would have got chewed up.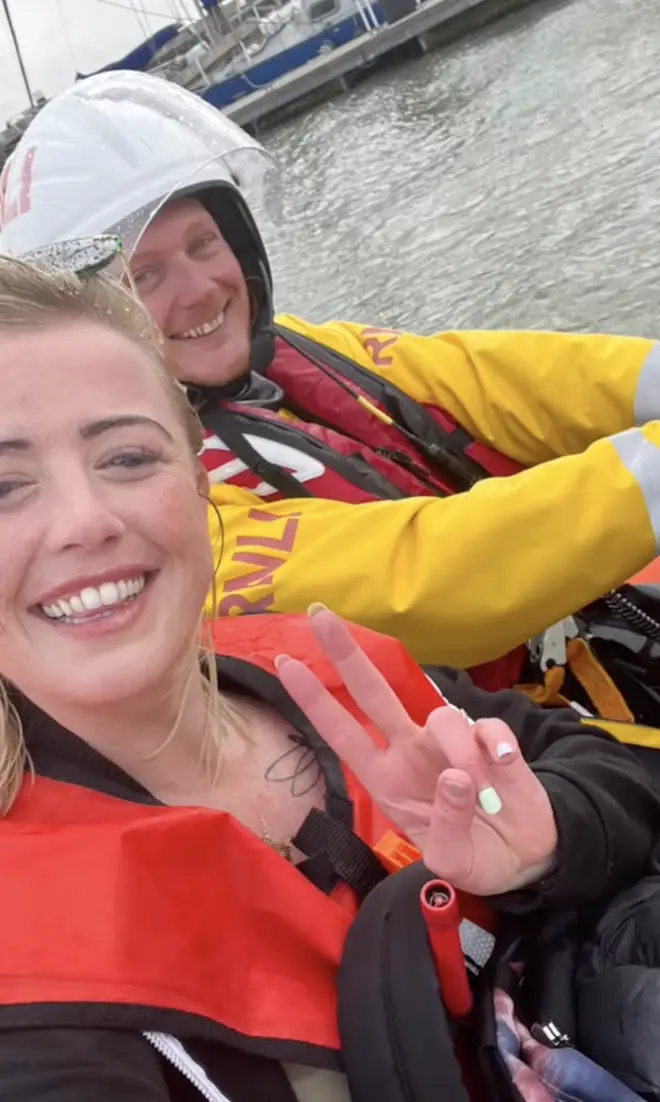 "I'm massively into mindfulness, I think I got lost in the moment. If I didn't know to ring 999 I wouldn't be alive, because it took 27 minutes for the rescue team to get there."
Realising she was in a signal blackspot, she used the Snapchat messaging app to help rescuers from the RNLI locate her.
"I was on Snapchat maps and zooming in and they found me," she said.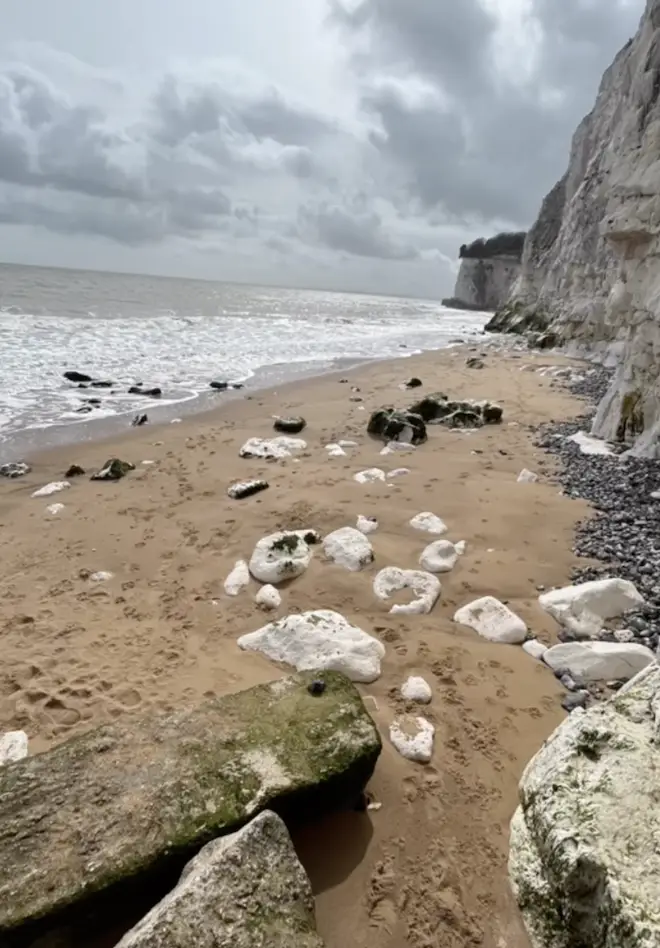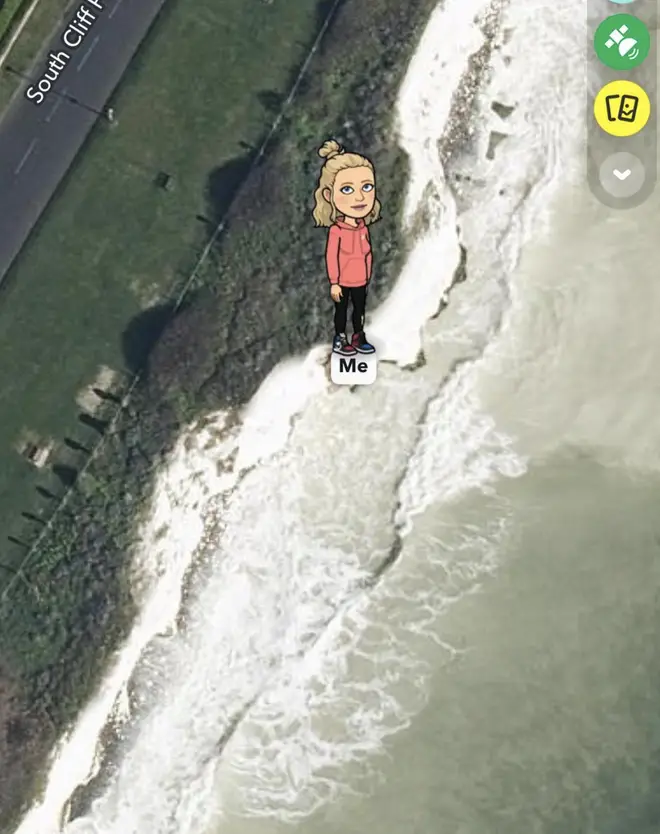 "I'm so grateful to be alive, it's crazy. I was once in a serious car crash and I lost consciousness, I felt I cheated death there. That made me really grateful for life.
"In the cave I realised, whatever happened, when it came down to it, I wanted to be alive."
The Ramsgate RNLI said: "Our inshore lifeboat managed to get close enough to get the casualty onboard and brought her back to the lifeboat station.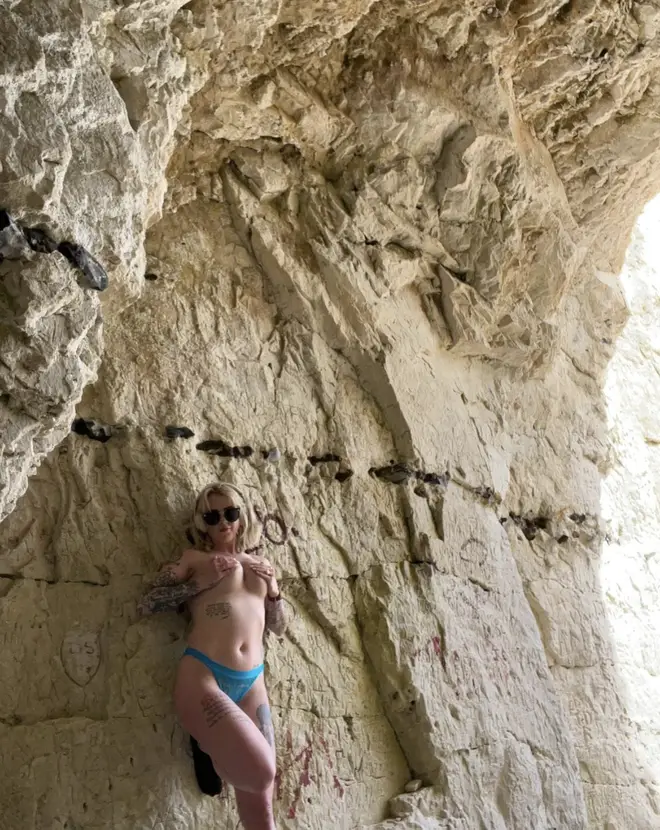 "We advise people to check our Facebook page to see the tide times before going out onto the beach."
Speaking The Sun, Michaela, a former social worker, says she much prefers her online work, which she calls "so freeing".
Michaela has built a large following with over 30,000 fans on Instagram and 20,000 on TikTok, and ranks in the top two percent of creators on OnlyFans.