Opening ceremony marks start of 2020 Tokyo Olympic Games
23 July 2021, 15:06 | Updated: 23 July 2021, 18:13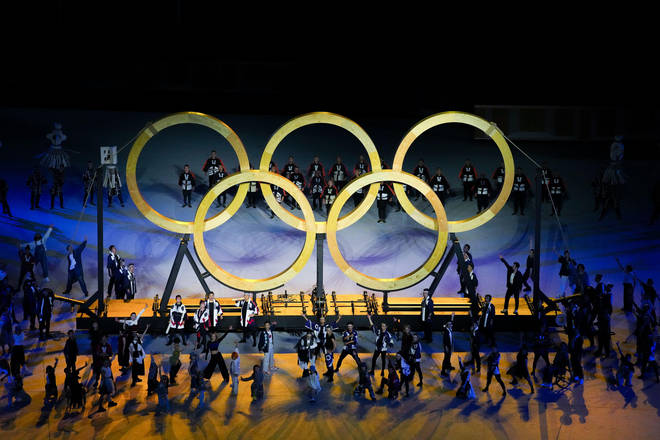 Japan has kicked off its much-anticipated 2020 Tokyo Olympics with the opening ceremony.
The Games were initially scheduled to take place last year but were delayed due to the impact of Covid-19.
Athletes had to parade in a stadium which was almost empty, due to Covid restrictions.
Heavy symbolism was everywhere: in the 1,800 illuminated drones that lit up the Tokyo sky in the shape of a globe; in the way in which the Olympic cauldron unfurled like a flower - an illustration, according to the accompanying blurb, for vitality and hope.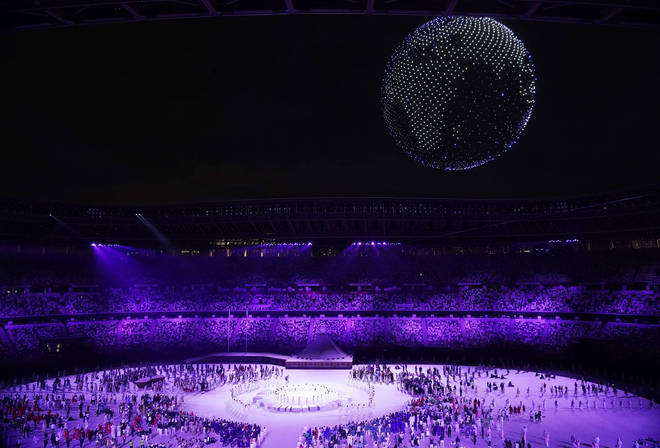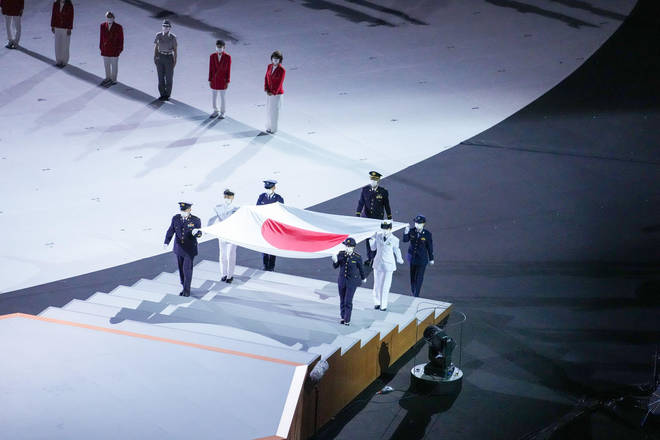 Tokyo's Olympic Stadium has a capacity of 68,000, but only around 1,000 VIPs were able to be spectators at the event.
Among those in attendance were Japan's Emperor Naruhito and US First Lady Jill Biden.
Whilst there were few spectators in the stadium, locals tried to catch a glimpse of the opening ceremony unfurling on their doorstep.
Ten storeys high in the window of an apartment building adjacent to the Olympic Stadium, nine golden balloons could be seen spelling out 'TOKYO 2020', with the faces of the building's occupants pressed up against the glass.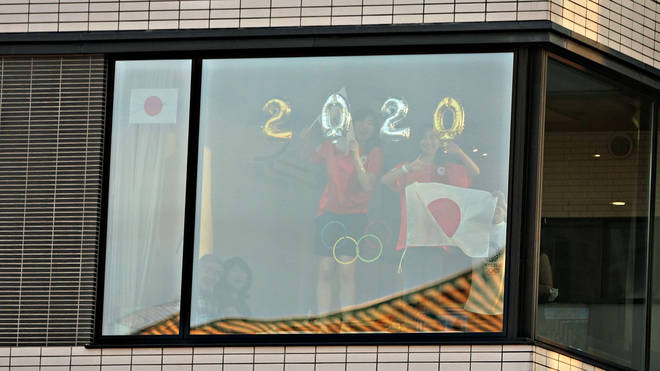 Fireworks were let off and the Olympic rings were on display during the ceremony.
Meanwhile, the opening ceremony also paid tribute to key workers in Japan who were on the front line during the Covid-19 pandemic.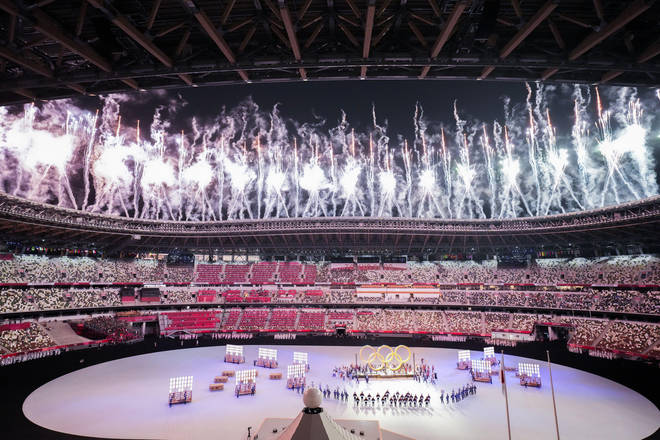 Sailor Hannah Mills and rower Mohamed Sbihi were the flag bearers for Team GB and led out the team during the ceremony.
22 British athletes marched in a much-reduced athletes' parade, the smallest delegation since 1980.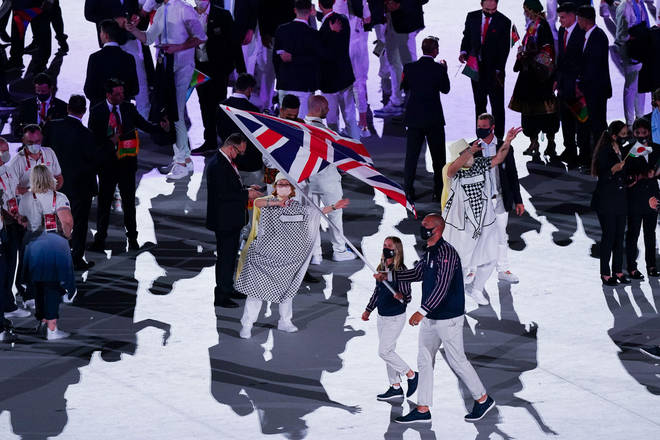 The Olympic flame was lit by four-time grand slam champion Naomi Osaka, who in two days' time will begin her quest for what would be one of the most popular gold medals of the Olympics in front of the empty grandstands at the Ariake Tennis Park.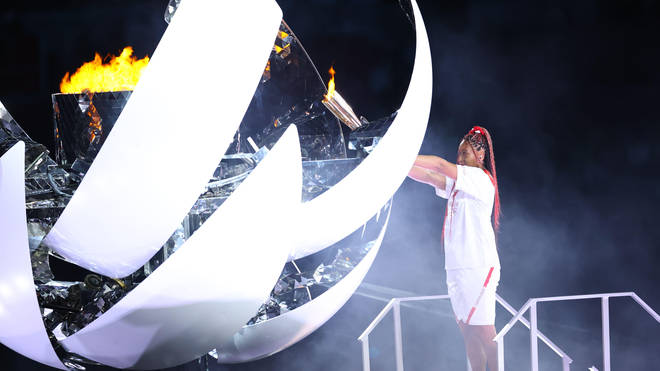 During the ceremony, cameras also appeared to cut away when one of its key performers knelt on one knee.