Parisian bedbugs take on TfL: First sighting of critter crawling on London tube commuter's leg
9 October 2023, 13:48 | Updated: 11 October 2023, 09:59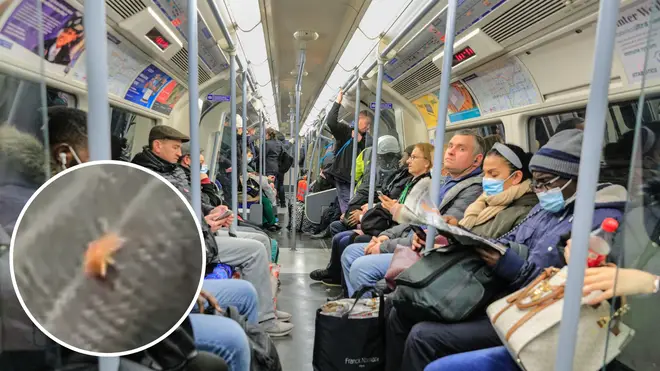 A bedbug appears to be crawling on a passenger's leg on the London Underground in a viral TikTok video, coming after TfL assured that it was not aware of any outbreaks in the capital.
The short video, viewed over 1.6 million times, comes as a bedbug epidemic panics Paris and also countries such as Algeria and Britain.
As bedbug panic comes to Britain, TfL has issued a statement to assure London's tube commuters that it was "not aware of any outbreaks in London."
However, it seems that the Parisian bedbug invasion may have started to affect Londoners.
TikTok user @Lassogold was commuting on the Victoria Line when he filmed the creature crawling on his leg and said: "It's true, they're thriving".
The jewellery business owner captioned the video, begging TfL to "sort it out", but also joked that the addition of the bedbug had given him a "great deal on the Eurostar" and wondered if he could take the critter home.
Eurostar said its trains, connecting London and Paris, will be disinfected if there is the "slightest doubt" of infestation.
An expert had warned that the Parisian bedbugs could travel to London.
When asked whether the infestation could survive a journey to London, an expert from Bed Bugs Ltd told The Independent: "Easily, yes, without a shadow of a doubt. I have known people who go on day trips to Paris, not even staying in hotels or other high-risk activities, and come back with them. Paris has been a popular link for the last six years."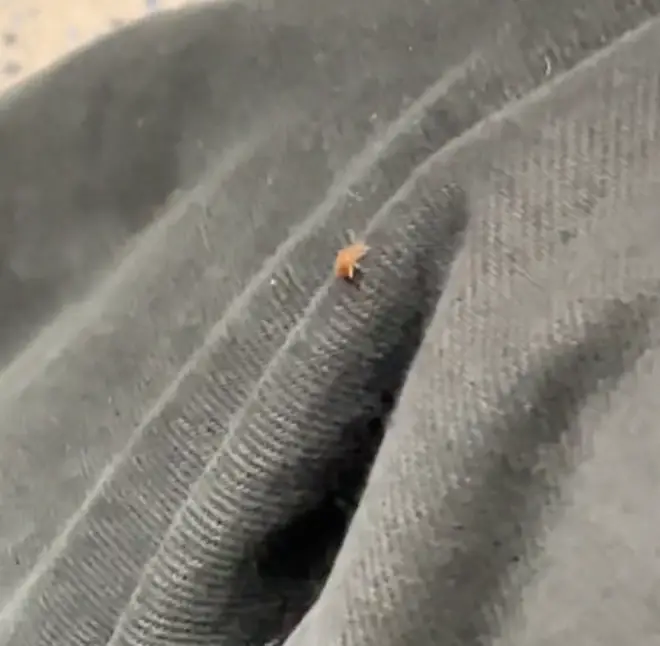 TfL's statement issued earlier this week said: "We are not aware of any outbreaks in London, but we will monitor our network and continue our rigorous and thorough cleaning measures, which have been proven to maintain cleanliness both inside and outside our trains.
"We are committed to providing a clean and safe environment on the Tube for our customers and staff, and we would like to reassure our customers that we continue to maintain our already high standards of cleanliness so our staff and customers can use the network safely and with confidence."
Earlier this week, the French government held an emergency meeting to discuss the bedbug infestation.
Read more: Parisian bedbug infestation 'could come to London' as Paris deputy mayor warns infestation is 'widespread'
Read more: French government hold emergency meeting as bedbug infestation fears spread to Algeria
In the meeting, ministers claimed that the bedbug issue had been overstated.
Cases on Paris' buses and Metro system have been examined, where 37 were found to be false, and viral social media clips showing the tiny pests burrowing in a train seat were questioned.
France's Prime Minister, Élisabeth Borne, called the meeting on Friday afternoon to address the bedbug crisis.
She and Clement Beaune, the Transport Minister, met this week to create a monitoring and disinfection plan.
There is still a major concern as the capital prepares to host the 2024 Olympic Games.
During the National Assembly earlier this week, one opposition MP took out a vial of bedbugs while demanding action.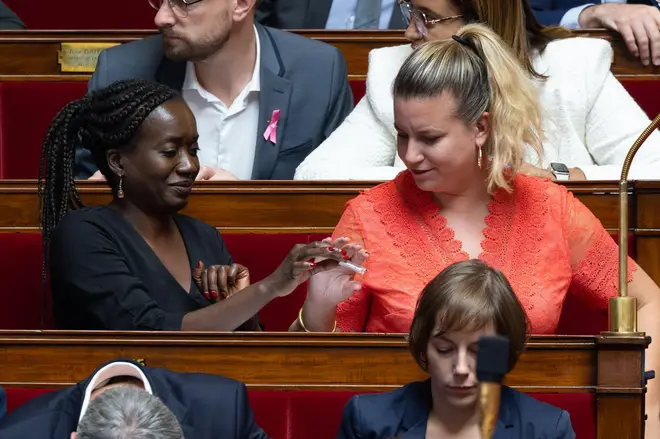 Algeria has also started to implement preventative measures, as both countries have multiple connected flights.
Official figures suggest that one in 10 flat residents have experienced bedbugs in the last five years.
Despite these figures, a rise in bedbugs is something that tends to occur every late summer - due to people returning from holidays throughout the summer months and picking up the insects in their luggage.
How do I know if a bedbug has bitten me?
Bedbug bites appear red or purple on the skin and may bleed.
On surfaces, they are brown or red, with the former colour indicating that the bug has defecated, according to NHS guidelines.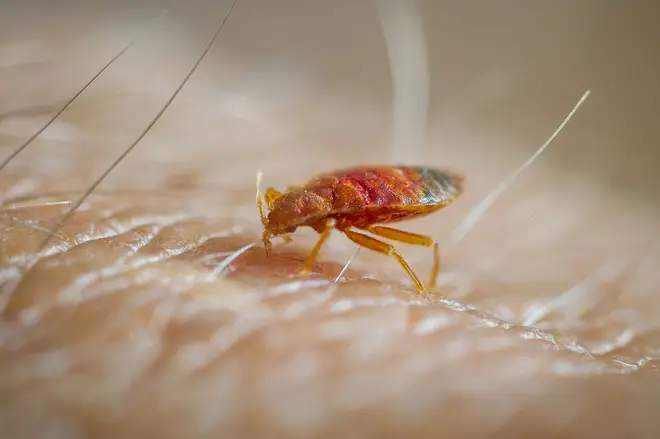 How to treat bedbug bites?
Bedbug bites normally clear on their own but may also need additional treatment in some cases.
A cool, clean, damp cloth on the affected area can help with swelling and itching.
It is vital not to scratch the bite, as this can lead to potential infection.