Paul O'Grady's cause of death confirmed after 'unexpectedly' passing away at home
15 April 2023, 15:38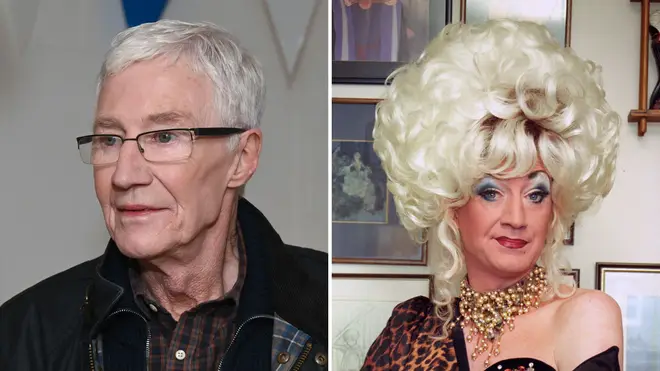 Paul O'Grady's cause of death has been confirmed after he passed away "unexpectedly" at the end of March.
The presenter died at the age of 67 from a cardiac arrhythmia, his death certificate revealed.
O'Grady had a cardiac arrest in his Kent home on March 28.
It understood to have been linked to his ischemic heart disease, with him previously having had three heart attacks between 2002 and 2014.
The certificate, seen by the Express, showed O'Grady's long-time friend and former agent, Joan Marshrons, registered his death six days after his death.
Read more: Petition for a statue of Paul O'Grady in his hometown signed by 100,000 heartbroken fans
Read more: Paul O'Grady expressed his 'joy' at returning to Battersea Dogs and Cats Home in interview filmed shortly before death
His husband, Andre Portasio, announced that he had died "unexpectedly but peacefully" in a statement.
It said: "[Paul] will be greatly missed by his loved ones, friends, family, animals and all those who enjoyed his humour, wit and compassion.
"I know that he would want me to thank you for all the love you have shown him over the years."
Merseyside-born O'Grady was best known for his drag persona Lily Savage.
He also presented a number of shows including the Paul O'Grady Show, Blind Date, Blankety Blank and For The Love Of Dogs, as well as Paul O'Grady's Saturday Night Line Up.
His love for animal was well-known, and he had lived in a farmhouse in Kent with Mr Portasio along with a menagerie of animals including four dogs, goats, sheep, chickens and barn owls.
During his final days, he starred as Miss Hannigan in the UK tour production of Annie.