Male 'period poverty tsar' sues for sex discrimination after being sacked from £36,000 role amid backlash
16 August 2023, 13:15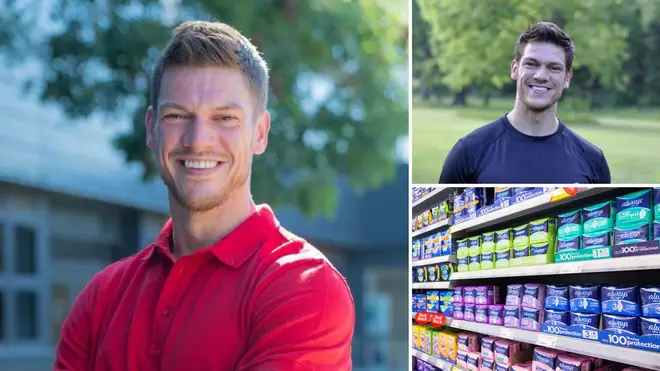 A man who was appointed as Scotland's first "period poverty tsar" is suing his former employers after he was abruptly sacked from the role amid backlash.
Jason Grant, a former tobacco salesman turned personal trainer, is taking legal action against four public bodies in Scotland after claiming he was unlawfully fired from his role as "period tsar" because of his sex.
Mr Grant was hired as Scotland's first "period dignity officer" in August 2022 but soon after he and the group that hired him faced serious backlash from women who felt appointing a man to such a role was "ridiculous".
Councils in the Tay region were quickly accused of "institutionalised mansplaining" for appointing Mr Grant to the £36,000 a year role.
As "period dignity officer" Mr Grant would have had to explain sanitary products and periods to teenage girls, as well as promote access to free period products.
But after being abruptly fired from the position, Mr Grant has now successfully argued he should be able to take legal action against Dundee & Angus College, Perth College, Angus Council, and Dundee City Council, all of which were part of the body that hired him.
Dundee & Angus College tried to argue that it held sole responsibility but that has been rejected by an employment tribunal.
Ryan Russell of MML Law, the firm which represents Mr Grant, said: "They granted our amendment which now puts all of them in the frame.
"We are now pursuing all four of them plus the partnership."
Read more: 'How could she simply go to sleep and never wake up?': Parents of Olympic swimmer pay tribute after her shock death
Read more: Police knew another man's DNA was on clothes of rape victim 13 years before wrongly jailed Andrew Malkinson was released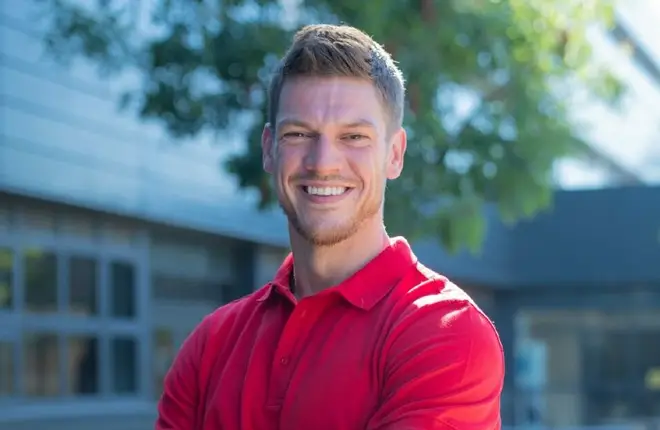 The role itself was scrapped by the Tayside Period Dignity Working Group which originally claimed Mr Grant was the "strongest candidate" for the position.
But the group said they faced "threats and abuse" as a result of the appointment.
A lengthy hearing is set to determine whether his dismissal was a breach of the Equality Act, which is expected to include evidence which suggests Mr Grant was excluded from meetings before his role was scrapped.
Martina Navratilova, the former tennis star, was among those to speak out against his appointment to the role, as she labelled it "f*****g ridiculous".
She also said: "Have we ever tried to explain to men how to shave or how to take care of their prostate or whatever? This is absurd."
Author Susan Dalgety also hit out at the decision, as she said: "Wonder if he's ever experienced the horror of a blood stained dress in public, or the gut-wrenching fear of a missed period? No, didn't think so.
"It's about making 'anyone of any gender' aware of period products, he says. Jason, I have news for you, only females menstruate. Any more questions? PMS? Endometriosis?
"I don't disagree that boys should be taught more about menstruation, but appointing a bloke as the first period dignity officer is institutionalised mansplaining."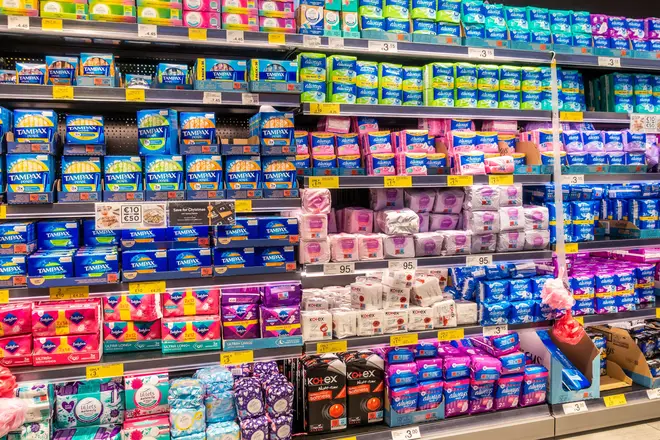 Accepting the role at the time, Mr Grant said he was on a mission to make sure people "of any gender" were aware of the availability of period products, infuriating gender-critical campaigners.
He also said: "It's about making people aware of the availability of period products for anyone of any gender, whenever they need it.
"I think being a man will help me to break down barriers, reduce stigma, and encourage more open discussions. Although affecting women directly, periods are an issue for everyone.
"We'll also raise awareness of the menopause, which, although a natural process for women, has wider repercussions in the world of work and family."
Announcing the removal of the role, a spokesperson for the group said at the time: "It is regrettable that given the threats and abuse levelled at individuals in recent weeks, the period dignity regional lead officer role will not continue."