Schoolboy 'forced into sex acts by Phillip Schofield's younger brother while porn was projected on wall', court hears
28 March 2023, 20:01 | Updated: 29 March 2023, 14:33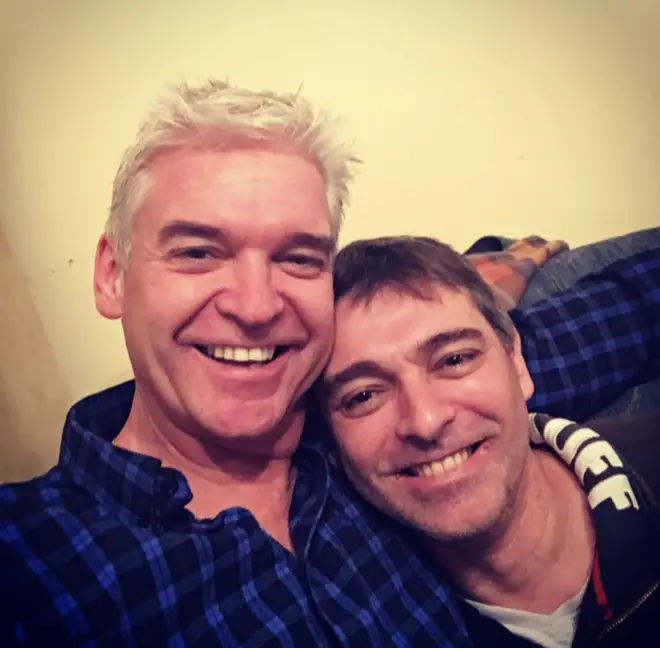 A schoolboy allegedly abused by Phillip Schofield's younger brother, Timothy, has told a court that he was "forced" to engage in sex acts while porn was projected on a wall.
Civilian police worker Timothy Schofield is charged with 11 sexual offences involving a child between October 2016 and October 2019, which are alleged to have started when the victim was a teenager.
The most serious charge involved a sex act with the child.
Other alleged offences include forcing the child to watch pornography and to engage in sexual activity as well as engaging in sexual activity in the child's presence.
Read more: Phillip Schofield's younger brother Timothy 'sexually abused teenage boy over three years', court hears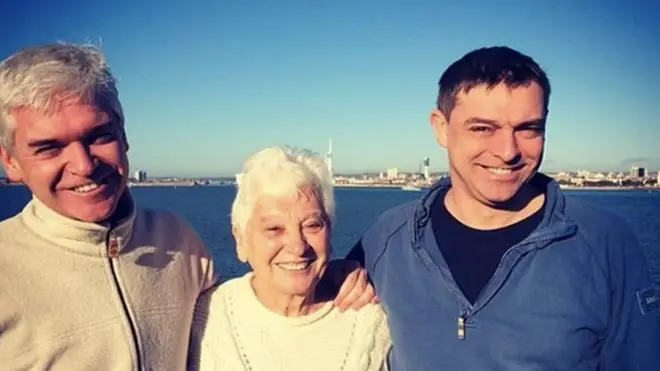 Peter Binder, defending, told Exeter Crown Court on Tuesday that Schofield "does not dispute" that he and the complainant watched pornography together and that they would "masturbate" when they did so, but disputes "when it started".
The barrister added that Schofield "never" suggested any other form of sexual activity.
The court previously heard that the 54-year-old carried out the alleged attacks while working for Avon and Somerset Police as an IT technician.
The complainant appeared in court on Tuesday by videolink to be cross-examined, whereby jurors heard that he felt "emotionally blackmailed" by Timothy Schofield.
Mr Binder asked: "You told the police you felt you were emotionally blackmailed and in effect forced to go along with what was happening. That is not true is it?"
The complainant replied: "No, that is correct."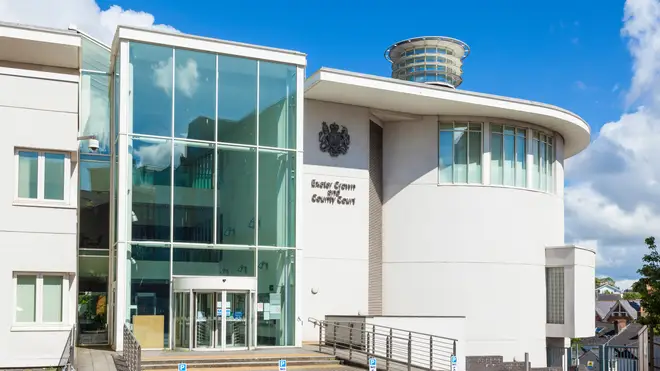 Asked later by the judge to expand on what he meant by saying he felt "forced", the complainant said: "I felt that emotionally there was no escape from what we had to do and I felt that there was a tremendous amount of pressure and expectation for me to fulfil what was being asked and wanted, and I felt that that was why I was feeling forced to participate."
Schofield disputes when the activity took place, jurors heard.
"It is his case that you have exaggerated the length of time that this practice went on for, that it only lasted 18 months or so from when you were 16 to roughly 17 and a half and that is right, is it not?" Mr Binder said.
The complainant said: "No, I disagree with that statement, that is wrong."
Asked when he believed the alleged offending started, the complainant said: "I would say that I was around 13 years old."
Mr Binder later added: "The activity... started when you were 16 years of age. You didn't want to admit to that, I suggest, because it would be difficult for anyone to accept that at that age you would have gone along with it unwillingly.
"You were making out it was worse than it was - that you were younger and that there had been coercion because you didn't want to admit the truth, I suggest."
The complainant replied: "I feel that all the statements you just made are completely incorrect and false."
Schofield, of Bath, denies three counts of causing a child to watch sexual activity, three of engaging in sexual activity in the presence of a child, three of causing a child to engage in sexual activity and two of sexual activity with a child.
The trial, expected to last a week, continues.