Police cordon off road for 31 hours to investigate 'dead body' in woodland - but it turns out to be 'overused' sex doll
20 October 2023, 13:55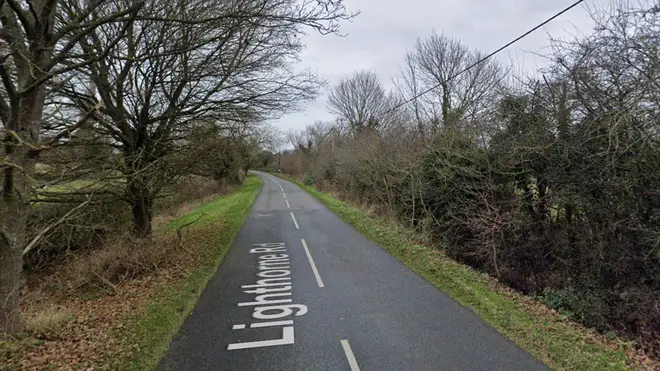 Police cordoned off a road in Warwickshire for 31 hours to investigate what was believed to be a dead body - but it turned out to be an "overused" sex doll.
A forensic pathologist was called in after police received a report of what appeared to be a hand and foot in undergrowth by a country lane.
A source said police were sent to Lighthorne Road near Kineton from midday on Tuesday and remained there to investigate until 7pm the following evening.
After a two-day operation, police were "relieved" to confirm they were not human remains but instead belonged to a "realistic" sex toy.
Read more: Storm Babet claims second victim after tree falls on van as Met Office issues fresh red weather warning for weekend
Read more: 'These are extraordinary results': Keir Starmer hails 'historic' by-election wins telling LBC 'voters want change'
The source told the Sun: "A rambler spotted a woman's foot and hand poking out of the undergrowth and called the police thinking it was a dead body.
"The police thought they had a murder investigation on their hands so called in a forensics team.
"They had an officer manning each end of the road, there were two forensic vans and other investigators hunting for clues.
"When they finally dragged the 'corpse' out they realised the blunder. The officers had a big laugh about it. It was a very dirty, broken and overused sex doll."
Warwickshire Police said it followed "proper procedure".
A force spokesperson explained: "It is with great relief that we can announce that the pathologist was able to identify that the foot and hand beneath the bush did in fact belong to a discarded and realistic life-size doll.
"We thank the person who contacted us on discovery - the call was made in good faith - and also we extend our thanks to the local people for their patience while we investigated the matter."