Storm Babet claims second victim after tree falls on van as Met Office issues fresh red weather warning for weekend
20 October 2023, 11:09 | Updated: 20 October 2023, 12:47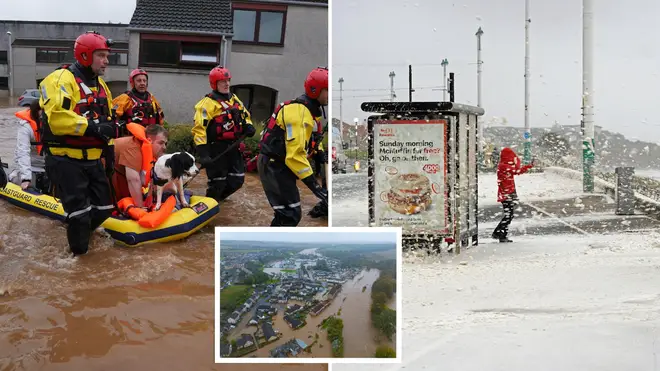 A second person has been killed in Storm Babet after a van was hit by a falling tree in Angus in Scotland.
Emergency services attended just after 5pm on Thursday after reports of the tree falling on the van.
The 56-year-old driver was pronounced dead at the scene.
A Police Scotland spokesperson said: "Around 5.05pm on Thursday, 19 October, 2023, police received a report of a one-vehicle crash in which a tree struck a van on the B9127 at Whigstreet near Forfar.
"Emergency services attended, however, the 56-year-old driver was pronounced dead at the scene.
"Next of kin have been informed and a report will be sent to the Procurator Fiscal.
"The road remains closed."
It comes as the Met Office has issued a fresh red weather warning for Saturday as the extreme conditions continue into the weekend.
Read more: Moment plane flying into Aberdeen airport has to pull out of landing at last minute because of Storm Babet
Read more: Body of woman found after being swept into river amid Storm Babet red weather warning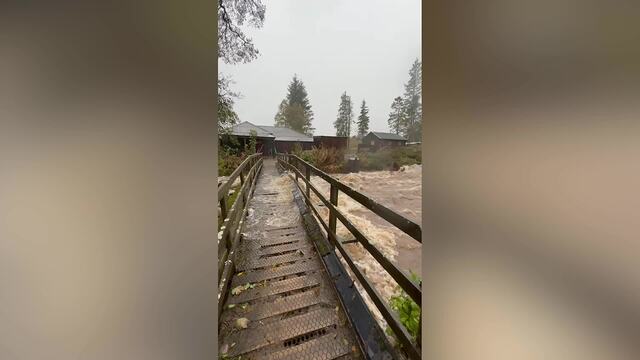 Bridge in Scotland swamped amid flooding from Storm Babet
The body of a woman was also recovered from a river in the same area on Thursday.
The 57-year-old woman fell into the river but police said "there are no suspicious circumstances surrounding the death".
The Met Office warned that there was a "danger to life" due to fast flowing and deep floodwater, with other essential services expected to have been cut off.
"Prolonged and very heavy rain is expected to develop across parts of Angus and Aberdeenshire area throughout Saturday, in areas already affected by severe flooding," the forecaster said.
"Accumulations of 70-100mm are expected over a period of 18-24 hours, the highest accumulations over the hills.
"Less rainfall is expected around coastal areas, but impacts from the higher rainfall further west will extend towards the coast."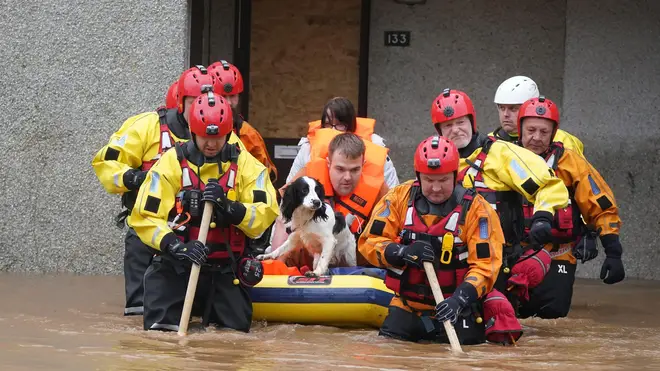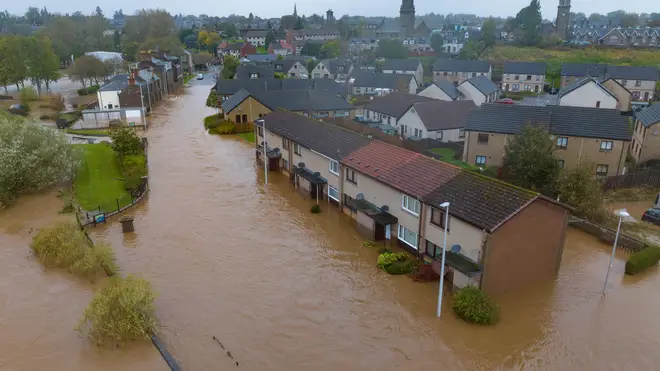 Scotland's First Minister Humza Yousaf warned the further red warning would "intensify" the disruption caused by torrential rain from Storm Babet.
Yousaf said the Scottish Government would continue to liaise with local organisations and the emergency services.
"People's safety is our number one priority," he stressed.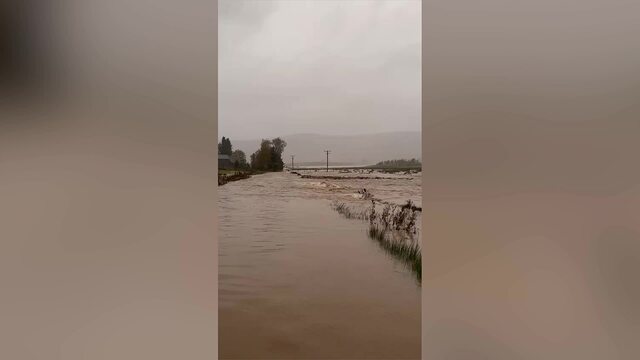 Main Road into Clova in Scotland flooded amid Storm Babet
Angus councillor Gavin Nicol said the flooding in Brechin was far worse than previous times.
"The water is sitting at windowsill-height currently - with floods in the past we've just been ankle-deep in water, if that," he said.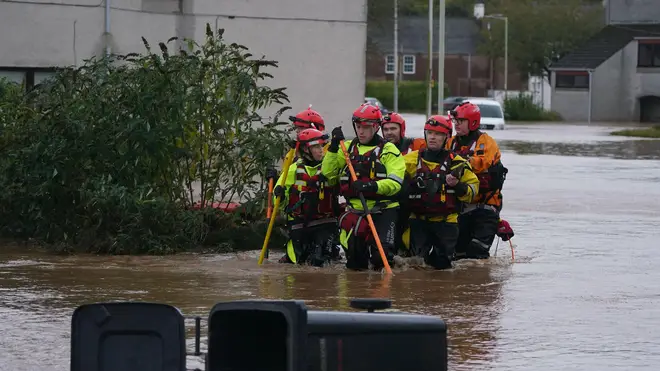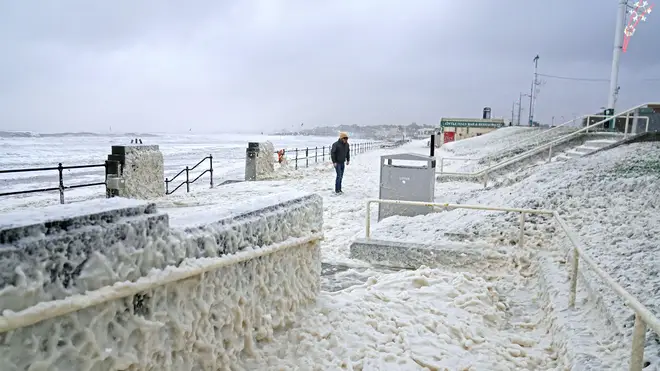 He said since around 6am rescue teams, including the police, coastguard and fire service, have been helping people from their flooded homes by boat.
They are also rescuing upstairs residents who are stuck with no power and in some cases no working toilets.
He added: "There's one or two cars floating about. These houses will not be habitable in the near future. It's not just water - there's sewage as well."
Officers are also searching for another man who has been trapped in floodwater since the early hours of Friday.
Police said: "Around 3am on Friday, 20 October, 2023, police received a report of a man within a vehicle trapped in floodwater near Marykirk.
"Multi-agency searches are ongoing and the public are asked to avoid the area for their safety."