Police apologise to Christian campaigner arrested after 'silently praying' outside abortion clinic
22 September 2023, 13:59 | Updated: 22 September 2023, 14:44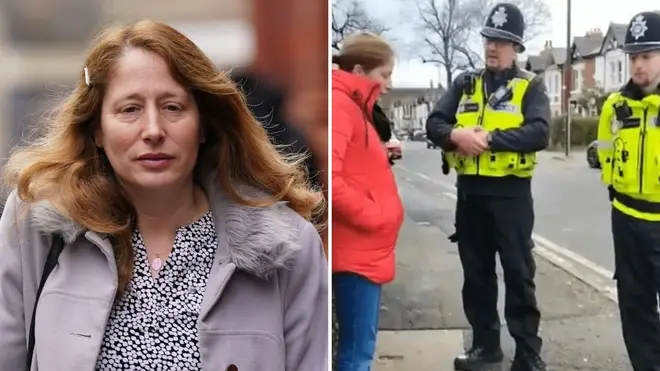 Police have apologised to a woman who was arrested after she silently prayed outside an abortion clinic.
Isabel Vaughan-Spruce, a Christian campaigner who runs the anti-abortion group March for Life UK, was detained for what she described as "simply... the thoughts I held in my own mind" outside the BPAS Robert Clinic in Birmingham.
Footage from the time caused outrage among some who felt the arrest was straying into a dangerous area for the law - while others said restrictions are vital for the wellbeing of parents who choose to legally terminate a pregnancy.
Officers intervened after they suspected she fell foul of regulations introduced last year banning people from intimidating or harassing someone within 150 metres of an abortion clinic.
Vaughan-Spruce was arrested at the Birmingham clinic just weeks after she was found not guilty for doing the same thing weeks earlier in December 2022.
Read more: MPs reject attempts to allow silent prayer outside abortion clinics after Catholic woman arrested for second time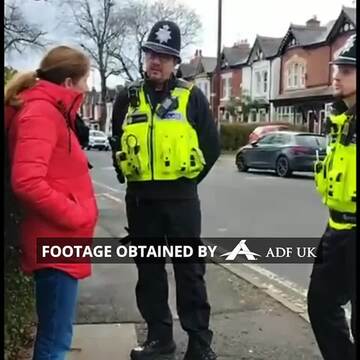 Isabel Vaughan-Spruce was arrested for "silently praying" in a buffer zone surrounding clinic
But West Midlands Police have since told her she will face no further action.
The force emailed to say the "limitation of proceedings" expired on September 6 and said: "I again apologise for the time this case has taken to come to this position."
Vaughan-Spruce said: "This isn't 1984, but 2023 – I should never have been arrested or investigated simply for the thoughts I held in my own mind.
Read more: Accounts advisor, 22, denies using 'poison or other instrument' to carry out her own abortion during lockdown
"Silent prayer is never criminal. I welcome West Midland Police's decision to end their investigation and their apology for the time it took to do so, but it's important to highlight the extremely harmful implications of this ordeal not just for myself, but for everyone concerned with fundamental freedoms in the UK.
"What happened to me signals to others that they too could face arrest, interrogation, investigation, and potential prosecution if caught exercising their basic freedom of thought."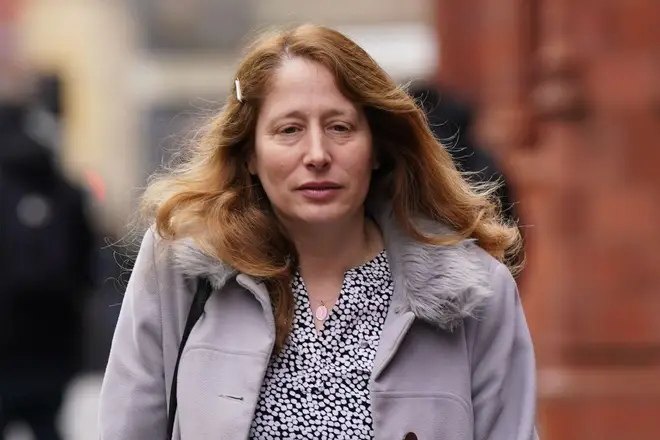 In the viral video, officers ask Ms Vaughan-Spruce to "step outside the exclusion zone" that exists around the clinic. However, she tells officers that she is "not protesting" and "not engaging in any of the activities prohibited".
Police respond: "But you've said you're engaging in prayer, which is the offence," to which she replies: "Silent prayer."
The officer then says, "No, but you were still engaging in prayer. It is an offence," to which Ms Vaughan-Spruce answered: "I disagree." She was then arrested by six officers.
West Midlands Police said at the time that she refused to leave the area so was given a fixed penalty notice, but when she again said she would not leave she was arrested.
The force had said she was bailed while officers spoke to residents and local employees.
MPs later rejected attempts to allow "silent prayer" outside abortion clinics in England and Wales, amid warnings new buffer zone measures risk making "thoughtcrime" a reality.