Stephen Lawrence's brother among experts to sit on Sadiq Khan's new policing board to help reform Met Police
22 September 2023, 01:04 | Updated: 22 September 2023, 07:34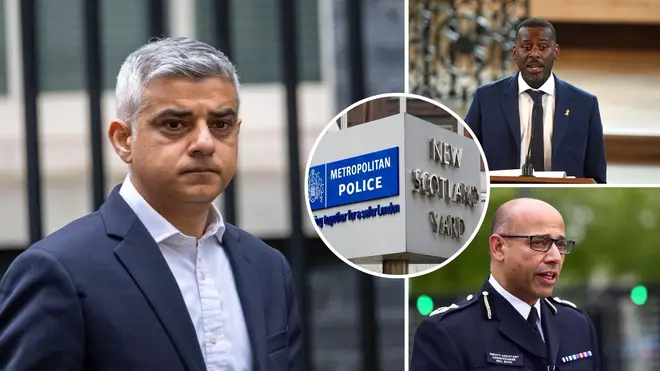 Sadiq Khan has announced the members of London's new Policing Board to oversee and scrutinise the reform of the Metropolitan Police.
The London Policing board was set up in response to a recommendation from Baroness Louise Casey's report into the culture and standards of the Met earlier this year.
Stuart Lawrence, the brother of Stephen Lawrence who was killed in a racially motivated attack in 1993, is among those to join the board of members.
Mr Lawrence will also be joined by retired Metropolitan Police officer Neil Basu.
"There's a deeper malaise in policing, which I think I would ascribe to a bullying culture," Mr Basu previously said of policing culture.
Announcing the Policing Board on Friday, Mr Khan said: "I've already put the Met on the path of far reaching systemic and cultural reform with the appointment of a new Commissioner and today's announcement of the members of the new London Policing Board builds on this.
"This new Board represent a wide and diverse range of outside expertise and lived experiences and will help me oversee and drive the changes in policing that Londoners need and deserve."
Read more: Oxford Street TikTok chaos which saw 'hundreds of youths' descend cost Met Police over £100,000
Read more: Suella Braverman urges Meta not to 'go dark' detecting online child abuse
Baroness Casey's report into the Met was published earlier this year in the wake of Sarah Everard's death. Its findings were damning, as it ruled that the Met is institutionally racist, misogynist and homophobic.
Mr Khan's new policing board comes after Metropolitan Police Deputy Assistant Commissioner Stuart Cundy warned earlier this week it will be "years" before the Met is rid of corrupt officers.
About 1,000 officers in the Met Police are currently suspended or on restricted duties as they try to root out corrupt officers.
"This is going to take one, two or more years to root out those who are corrupt," Mr Cundy told LBC.
The London Policing Board's aim is to bring in outside expertise to help scrutinise and reform the Metropolitan Police, as well as increase transparency and accountability in the force.
Alongside Mr Lawrence and Mr Basu, the 10 other members on the board include: Sir John Aston, Tijs Broeke, Nick Campsie, Carolyn Downs, Sayce Holmes-Lewis, Susan Lea, Paula McDonald, Nicola Rollock, Andrea Simon and Leslie Thomas KC.
In addition to the 12 board members, Sophie Linden, Deputy Mayor for Policing and Crime, Dr Debbie Weekes-Bernard Deputy Mayor for Communities and Social Justice, Claire Waxman OBE, London's Independent Victims' Commissioner and Cllr Jas Athwal will also sit on the board.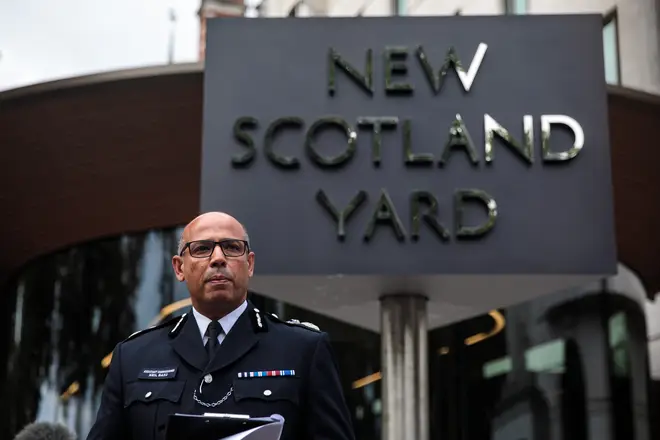 In line with Baroness Casey's recommendations, the new board will meet four times a year with the first set to take place next week on Tuesday 26 September.
Mr Khan added: "These members care deeply about policing in London and have an extraordinary range of professional skills and lived experience they can draw on to make a positive difference.
"Crucially we have strong representation from those communities who have been let down by the police for far too long and have the lowest levels of trust in the Met. Their contribution will be invaluable to driving the reform we need to see to build a safer and fairer London for everyone."
Baroness Casey said of the Policing Board: "My report into the culture and standards of the Metropolitan Police laid bare deep and widespread failings in the force. 
"I have been honest with the Met Commissioner and Londoners about the scale of reform needed to turn the Met around and the benefit a new, quarterly Policing Board for London – chaired by the Mayor of London –could make.
"Londoners, particularly those who have been let down the most, have had enough reports and reviews. They want change. So, the Board's role in helping drive the changes needed will be pivotal to delivering a police service that Londoners and officers who put themselves at risk in order to protect the rest of us can be proud of."