Portuguese police apologise to the McCanns over their handling of Madeleine's disappearance in 2007
30 October 2023, 07:37 | Updated: 30 October 2023, 08:03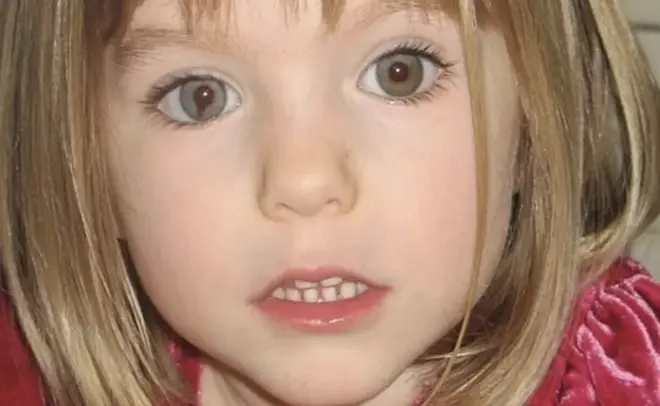 Police in Portugal have apologised to the parents of Madeleine McCann for the way they handled the investigation into her disappearance.
Madeleine went missing from a holiday complex in the Algarve in May 2007.
Portuguese police travelled from Lisbon to London earlier this year to meet with Gerry McCann. They apologised for the way the case was handled and the way the family was treated, the BBC reports.
The McCann family has not commented on the apology.
The couple were made suspects in September 2007 - four months after their daughter's disappearance.
Both were questioned by police and they remained under suspicion for years in Portugal, despite having the 'suspect' status lifted in 2008.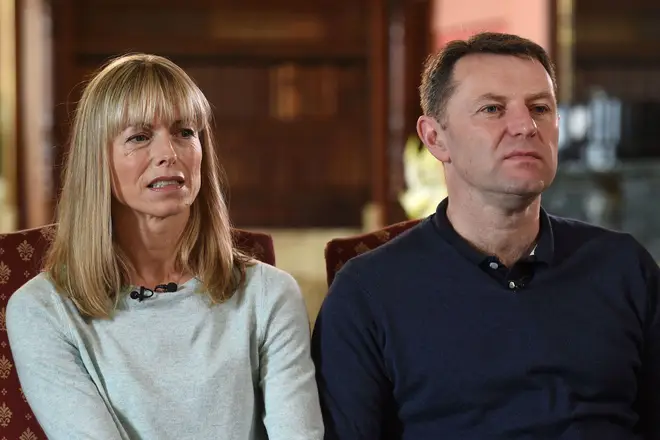 Read more: Madeleine McCann suspect 'begs friends to support him in court' over child sex charges
Read more: Child rape trial against Madeleine McCann prime suspect Christian Brueckner can go ahead, German court rules
Police in Portugal now believe the initial investigation was not properly conducted, with insufficient importance being given to missing children - and that her parents' position as foreigners was not appreciated.
German authorities believe 46-year-old German national Christian Brueckner killed Madeleine McCann.
Brueckner was living near the Praia da Luz resort when the McCann family was on holiday there and spent time in the area between 2000 and 2017.
He was made a formal suspect by Portuguese prosecutors in 2022.
He is currently serving seven years in Germany for drug trafficking and the rape of a 72-year-old woman.
In 2012, Scotland Yard detectives said they believed Madeleine could still be alive, released an age-progression picture of how she might look as a nine-year-old, and called on the Portuguese authorities to reopen the case, but Portuguese police said they had found no new material.
Months after Scotland Yard launched its own investigation, Operation Grange, into Madeleine's disappearance in 2013, Portuguese police confirmed that a review of their original inquiry had uncovered new lines of inquiry, and they reopened the case.