Prince Andrew 'much-loved' but will not return to public royal duties despite recent shows of support
28 August 2023, 22:27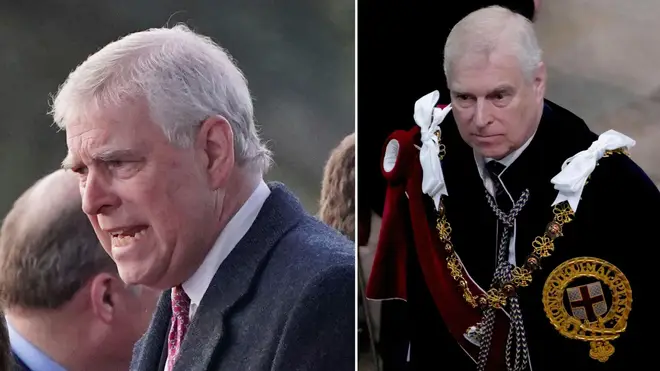 Prince Andrew will not return to public duties despite recent public support for the duke.
Prince William and Kate were seen driving with him to a church service at Balmoral on Sunday.
That came days after ex-home secretary Priti Patel called for his publicly-funded security to be given back to him, having been stripped after the Virginia Giuffre saga and his withdrawal from public royal duties.
He has settled with her and vehemently denied the allegations.
But despite apparent shows of togetherness from prominent royals and politicians, a source told The Telegraph: "The King is absolutely resolute that there can be no return to public duties for the Duke of York.
"He has always been clear that the Duke is a much-loved member of the family, but that does not mean there will be a change in tack when it comes to his royal status."
Read more: Prince Andrew tries to win back £3m-a-year taxpayer funded protection after winning Priti Patel's support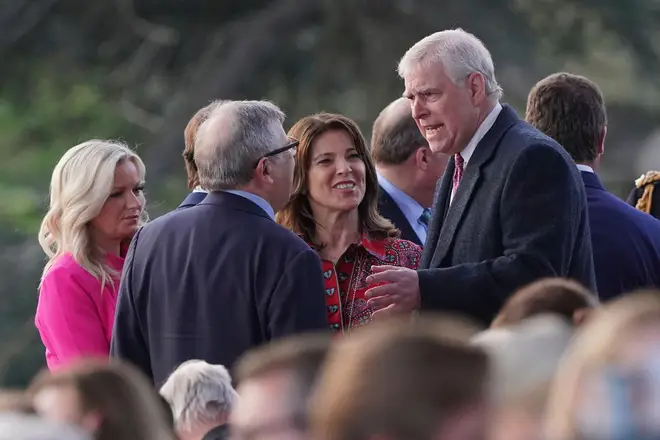 Andrew has kept a mostly low profile since his legal issues began, though he has appeared at key events like the late Queen's mourning period.
It is believed any attempts to rebuild his reputation or engage in charity work need to be done in private as the royals fear a backlash if he mounts a public comeback.
The King met with Andrew last year to discuss what he would do with his life, with Andrew reportedly offering to manage some of the royals' estates.
With public funding still withdrawn from the duke's security, the King is understood to be financing his protection.
Patel emailed Charles's private secretary Sir Clive Alderton and asked him to consider a review of Andrew's security and referenced Prince Harry's security issues.
However, Sir Clive has no power over protection details. When the approach was leaked, Patel apologised.
She said: "It is disappointing that this correspondence has been leaked into the public domain and I apologise to His Majesty for the embarrassment and difficulties the publishing of this correspondence has caused."
Andrew has also been allowed to stay at Royal Lodge, the mansion he lives in alongside Sarah Ferguson, despite a push to have him downsize to Harry and Meghan's former residence of Frogmore Cottage.