Watchdog to take no further action over £2.5m 'given to Charles' charity in bags'
20 July 2022, 17:39 | Updated: 20 July 2022, 17:47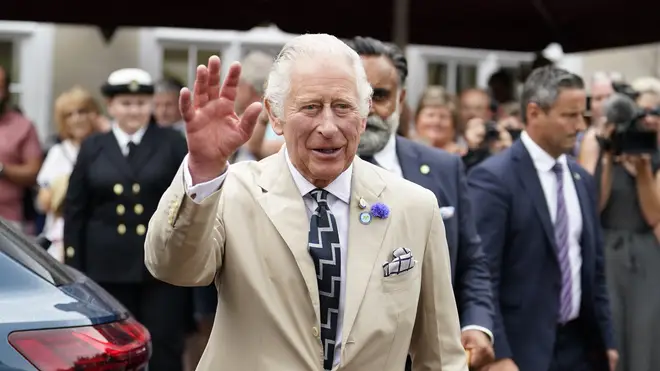 There will be no further investigation into a £2.5m donation to one of Prince Charles's charities, it has been announced.
The Charity Commission does not plan to take action after it was reported the cash was handed over in a suitcase and carrier bags from an ex-prime minister of Qatar.
"We have assessed the information provided by the charity and have determined there is no further regulatory role for the commission," the watchdog said.
Previously, a royal source told media that large donations made in cash would not be accepted now, and that such a handover has not happened "for more than half a decade".
The cash from Sheikh Hamad bin Jassim, who was PM in Qatar for between 2007 and 2013, was passed on to the Prince of Wales's Charitable Foundation immediately, which decided to accept it, the source said.
The Sunday Times said the money was handed over for the charity in three meetings between 2011 and 2015.
It sparked criticism because of the way such a large donation was made in cash using suitcases and bags.
Read more: 'Queen and Charles urged Meghan to try to reconcile with her father,' book claims
The Charity Commission has now said it has no worries over the charity's governance and that enough due diligence had been carried out.
Anti-monarchy campaigners Republic had demanded full disclosure about the donation, calling it "shocking".
It said previously that "serious questions about Prince Charles's judgment" had been raised.
The Metropolitan Police has started an investigation into an alleged cash-for-honours scandal after Charles and a former close confidant were reported over the claims.
Michael Fawcett was accused of promising to help get a knighthood and British citizenship for a Saudi billionaire who had donated to another of Charles's charities, the Prince's Foundation.
Clarence House said the prince had "no knowledge" of the alleged scandal.