Prince Harry moved to tears during emotional speech at Invictus Games closing ceremony
16 September 2023, 23:49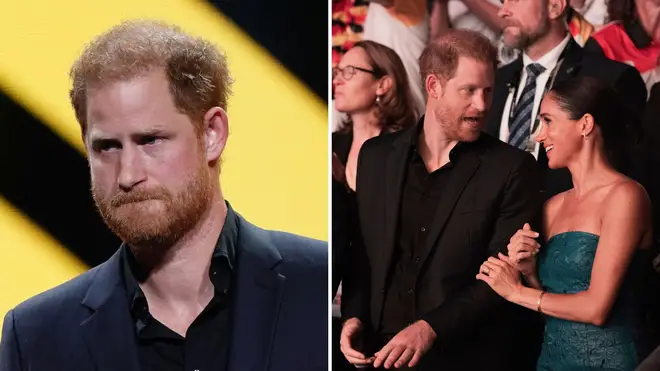 Prince Harry was moved to tears during an emotional speech as part of the Invictus Games closing ceremony.
The royal was visibly tearful during his five-minute speech which marked the end of the 2023 Invictus Games taking place in Dusseldorf, Germany.
A speech which included a nod to those who have taken part in the week-long games for veterans, the ceremony was also witnessed by wife Meghan Markle, who sat beside her husband for much of the event.
Sharing an emotional moment from earlier in the games, Harry recalled a conversation which took place with Master Corporal James Gendron, after the royal noticed a set of bagpipes lying in the corner of the Invictus 2025 tent hosted by the Canadian team.
He said in the speech: "While we were chatting, I noticed bagpipes lying on the floor in the corner. Some of you may know what bagpipes mean to me.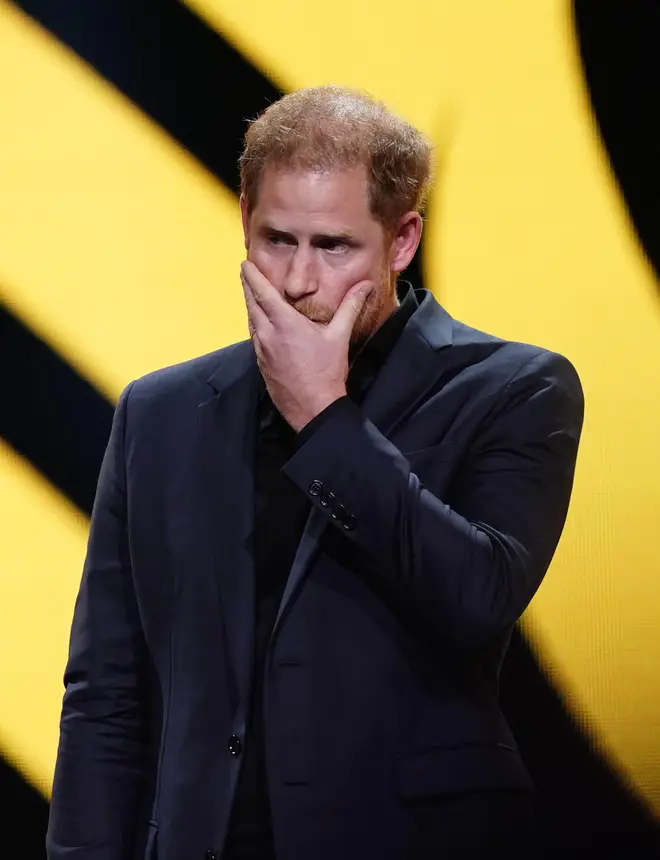 "Little did I know that 30 minutes later it would be James picking them up and offering to play," Harry added.
Founded in 2014, the Invictus Games allow military veterans to represent their county and compete in a variety of sporting events.
Markle could be seen grinning as Team USA took to the stage to the sound of Bruce Springsteen's hit 'Born in the USA'.
The couple could be seen clapping the teams as they came onstage, with Harry sat beside Elke Budenbender - the wife of the German President, Frank-Walter Steinmeier.
Read more: 'Britain's FBI' fumbles ten-month investigation into London's last Russian oligarch as mansion raid was 'unlawful'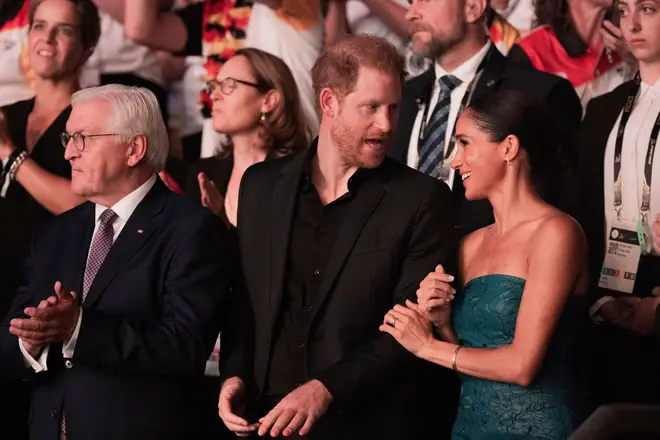 Eurovision star Sam Fender and pop star Rita Ora were also in attendence, taking to the stage as part of the ceremony.
After addressing the audience in German, Harry went on to hug Anna-Sofia Puzanova, daughter of the captured paramedic Yulia Paievska.
Ms Paievska won bronze for Ukraine at this year's games.
Following his speech, Harry returned to his seat where he was greeted with a kiss by wife Meghan.