Manhunt launched after two prisoners escape Suffolk jail as public told to stay away
22 October 2023, 13:04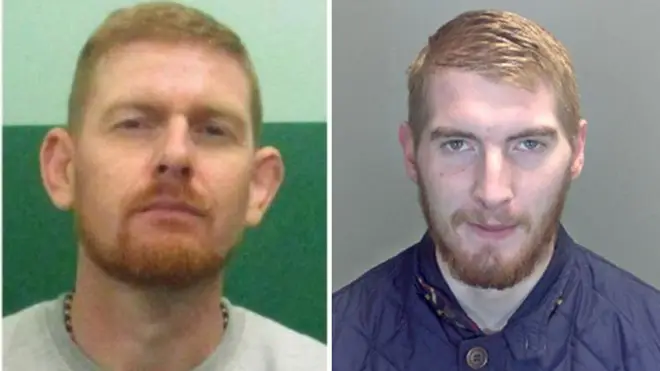 A manhunt has been launched after two prisoners escaped jail together.
Joshua Lewis, 29, who is originally from Norfolk, and Levi Mitchell, 39, originally from Hertfordshire, fled Hollesley Bay prison in Suffolk on Saturday.
Police were tipped off that they were missing from the Category D jail on Saturday evening.
They want any information about their whereabouts but have urged the public to stay away from the pair.
Terry was serving a two year and four month sentence for affray, threatening a person with a blade and theft.
Read more: Government to probe why Met Police concluded 'jihad' chant and 'Muslim armies' signs at Palestine demo were lawful
He is 6ft 2ins and has ginger hair and blue eyes. He has stubble and a tattoo of a star on his lower arm.
Mitchell is 5ft 10ins, and also has ginger hair and blue eyes. He is slight and has a goatee, and has a birthmark on his left arm and hand.
He is serving time for multiple burglaries.
Suffolk Police said anyone with information should contact them using reference CAD310 or CAD311 of 21 October.