Pupils to be forced to study maths and English until 18 in 'British baccalaureate' in A-level shake-up
22 September 2023, 10:07 | Updated: 22 September 2023, 10:10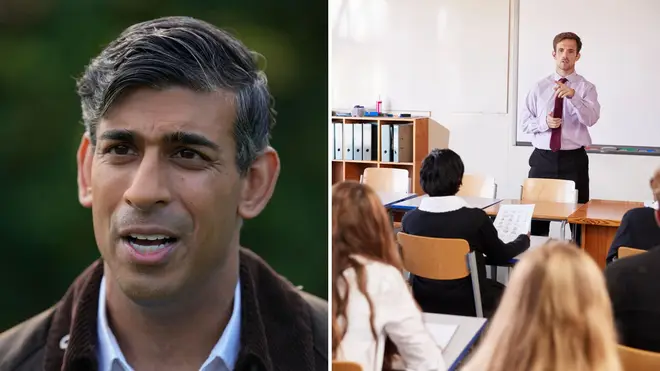 Pupils are set to be forced to study English and maths until they are 18 as part of an A-levels shake-up.
Rishi Sunak is understood to be planning to reform A-levels with a new style of British Baccalaureate, forcing pupils to study more subjects after the age of 16.
The move would see English and maths become compulsory for two more years, while pupils are also required to study a wider array of subjects in post-16 education, according to the Times.
The reforms being drawn up by No10 come as part of Mr Sunak's pledge to unveil a series of long-term decisions to "change" Britain.
However, plans are unlikely to be in place before the next general election, with Mr Sunak instead expected to use the idea to open up a clear dividing line with Labour.
The PM has previously said all pupils in England should study some form of maths up to the age of 18, criticising a "cultural sense that it's OK to be bad at maths".
Read more: Kemi's Zac attack: Badenoch slams Goldsmith as Tory rift widens after Sunak softens Net Zero stance
Read more: Jeremy Hunt warns Keir Starmer's EU stance could 'unpick Brexit' and worry Leave voters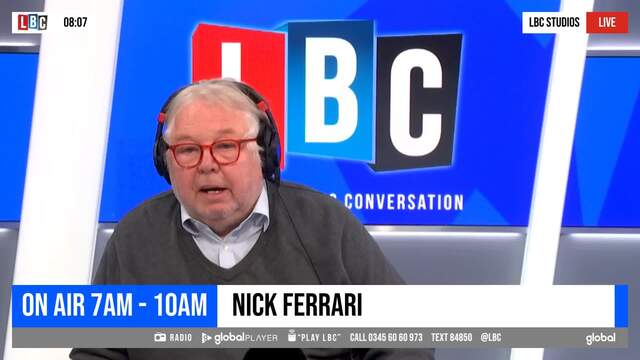 Nick Ferrari ridicules Sunak's plan pupils to study maths up to age 18
A senior government source told the Times that no final decision had been made, despite the government looking into several different options.
The idea is understood to have first come up during Mr Sunak's leadership campaign against Liz Truss last year but the source said he now intends to move forward with it to address the "bigger, longer-term questions" facing the country.
"He came back from the summer with a series of things he wanted to move on," they said. "A-level reform is a critical part of it."
A Department for Education spokesperson said in a statement: "Since 2010 we have made huge progress in driving up school standards and giving young people the best start in life, with record funding for schools and more full-time teachers than ever before.
"We have already taken steps to reform the post-16 qualifications landscape, including reforming technical education and delivering millions of new high-quality apprenticeships.
"Alongside this, we have set out bold plans to ensure that every young person studies some form of maths up to the age of 18 to give them the skills they need to succeed in the jobs of the future."