Rishi Sunak vows to 'stop the boats' despite Rwanda ruling, as he says sending migrants to a third country is lawful
15 November 2023, 11:01 | Updated: 15 November 2023, 11:21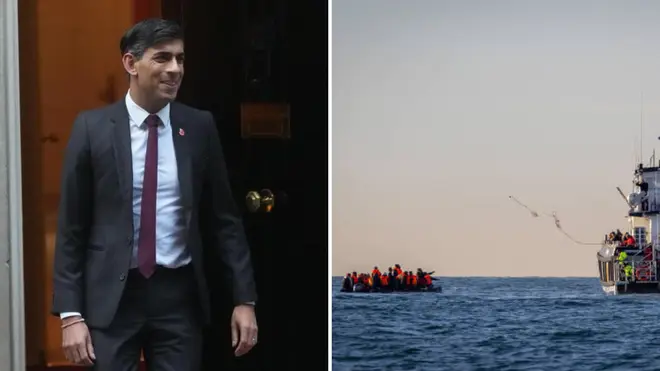 Rishi Sunak has said he remains committed to stopping small boat crossings after the Supreme Court ruled against the government's Rwanda plans.
Five Supreme Court justices ruled on whether the government could deport 10 asylum seekers on Wednesday morning.
They pointed out that abuse in Rwanda's asylum processing and against its own citizens as reasons why the Court of Appeals had earlier right to rule against the plan.
Mr Sunak said in a statement after the ruling that the government would "now consider next steps," and suggested that although Rwanda was not considered a safe country, the government could seek other destinations for migrants arriving in small boats.
The Prime Minister said that the Supreme Court had confirmed that "the principle of sending illegal migrants to a safe third country for processing is lawful".
Read more: Rishi's Rwanda plan is unlawful: Government's flagship policy to send migrants to Africa blocked by Supreme Court
Read more: Read in full: Supreme Court ruling against the government's Rwanda plan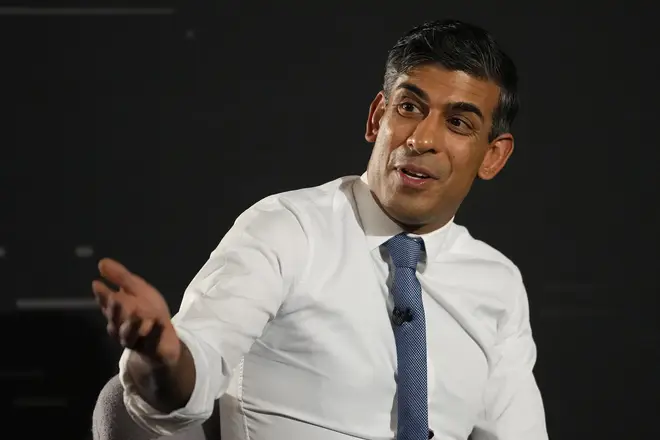 He said after the ruling: "This was not the outcome we wanted, but we have spent the last few months planning for all eventualities and we remain completely committed to stopping the boats.
"Crucially, the Supreme Court – like the Court of Appeal and the High Court before it – has confirmed that the principle of sending illegal migrants to a safe third country for processing is lawful. This confirms the Government's clear view from the outset.
"Illegal migration destroys lives and costs British taxpayers millions of pounds a year. We need to end it and we will do whatever it takes to do so.
"Because when people know that if they come here illegally, they won't get to stay then they will stop coming altogether, and we will stop the boats."
The Prime Minister is also set to hold a press conference on Wednesday afternoon at 4.45pm. New Home Secretary James Cleverly will also make a statement to MPs.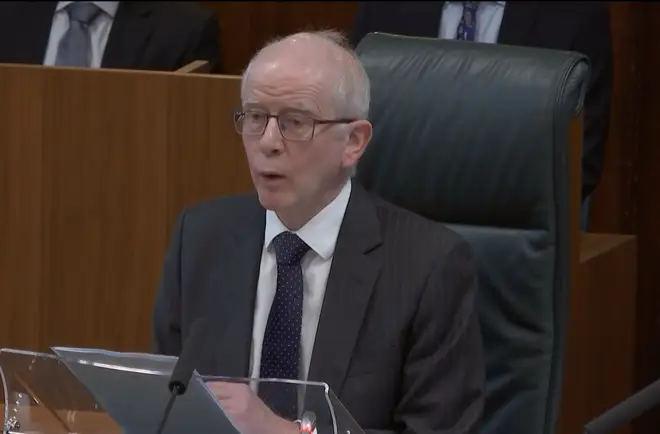 Reacting immediately to the ruling, Mr Cleverly pointed to other countries' offshore migration schemes, and said that Rwanda was just one part of the government's policy to cut irregular migration.
Mr Cleverly said: "Channel crossings are down compared to last year. We've increased immigration enforcement activity, asylum decisions have tripled since the start of the year and we've ramped up returns.
"Our partnership with Rwanda, while bold and ambitious, is just one part of a vehicle of measures to stop the boats and tackle illegal migration.
 "But clearly there is an appetite for this concept. Across Europe, illegal migration is increasing, and governments are following our lead – Italy, Germany and Austria are all exploring models similar to our partnership with Rwanda."We will carefully review today's judgment to understand implications and next steps.
"And we will continue to look at every possible avenue to disrupt the vile criminal gangs' business model of putting innocent lives at risk for their own financial, selfish gain."
The Rwandan government hit back after the Supreme Court's ruling, saying that it was a safe country, and did not present a risk of 'refoulement' - when genuine refugees are sent back to a country where they face persecution.
A spokesperson for the country's government said: "This is ultimately a decision for the UK's judicial system. However, we do take issue with the ruling that Rwanda is not a safe third country for asylum seekers and refugees, in terms of refoulement.
"Rwanda and the UK have been working together to ensure the integration of relocated asylum seekers into Rwandan society. Rwanda is committed to its international obligations, and we have been recognized by the UNHCR and other international institutions for our exemplary treatment of refugees.
"Throughout this legal process we've been busy continuing to deliver progress for Rwandans, and working together with international partners to solve some of the biggest challenges that Africa and the wider the world faces. We take our humanitarian responsibilities seriously, and will continue to live up to them."