Rishi Sunak considers ban on selling cigarettes to young people to phase out habit among next generation
23 September 2023, 00:11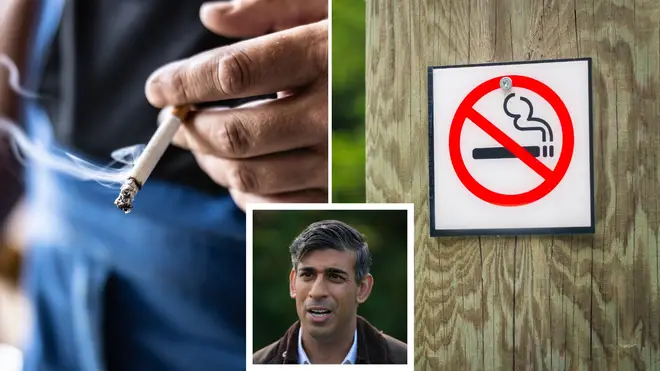 The prime minister is considering a ban on selling cigarettes to younger generations, according to new reports.
Rishi Sunak is considering plans to ban the sale of cigarettes to younger generations in a potential New Zealand-style plan.
The prime minister has expressed interest in introducing some of the toughest anti-smoking measures in the world, according to reports.
He has specifically shown interest in New Zealand's policy on smoking, which raises the legal smoking age each year so people of a certain age will eventually never be able to purchase cigarettes, a Whitehall source told The Guardian.
This policy would mean that anyone born on or after 1 January 2009 would never be able to purchase tobacco in a bid to phase out the products for the next generation.
Other reports have suggested Mr Sunak is also considering bans on smoking in pub gardens in parks, although this is thought to be less likely, The Times reported.
"Sunak is personally very exercised about smoking," a source also told the outlet.
"Both from the point of view of the impact on young people and the NHS."
Read more: Rishi 'seven-bin' Sunak is lifting bans that 'don't exist', asserts James O'Brien
Read more: Rishi Sunak's delayed bans on petrol and diesel cars and gas boilers - what does it mean for you?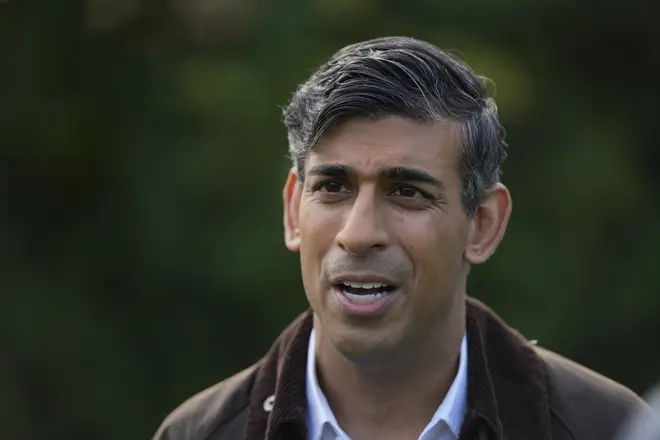 It comes amid Mr Sunak's reported plans to crackdown on vaping among the younger generations, as he is considering a ban on disposable vapes, as well as packaging and flavours used to market the products that may appeal to children.
"Smoking is highly addictive and only one in three smokers quit before they die, taking on average 30 attempts before they succeed," Deborah Arnott, chief executive of the anti-smoking charity Ash, said.
"If the government is serious about making England smoke-free by 2030, it needs to reduce youth uptake as well as help adult smokers quit. Ash strongly supports raising the age of sale, it's worked well in the US and is popular with the public."
Labour's shadow health secretary has also suggested it is considering similar options to phase out smoking among young people.
A government spokesman said: "Smoking is a deadly habit, it kills tens of thousands of people each year and places a huge burden on the NHS and the economy. We want to encourage more people to quit and meet our ambition to be smoke-free by 2030, which is why we have already taken steps to reduce smoking rates."