University is 'great but not the only way to succeed', PM tells LBC as he outlines crackdown on 'Mickey Mouse' degrees
17 July 2023, 13:02 | Updated: 17 July 2023, 13:41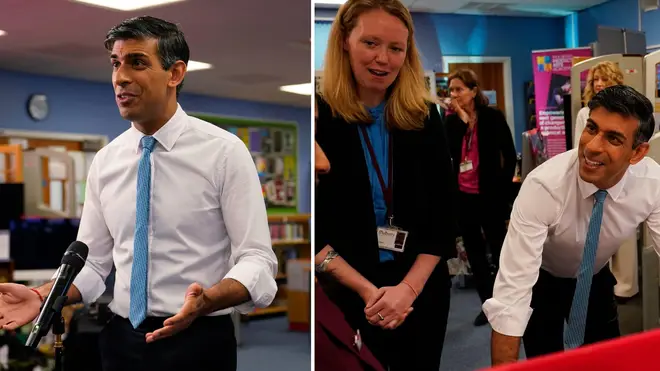 A university education is "not the only way to succeed in life," Rishi Sunak has said as he detailed plans to clamp down on 'low quality' degrees in an exclusive interview with LBC.
Speaking to Shelagh Fogarty, The Prime Minister explained his plans to restrict the number of students allowed to go on so-called Mickey Mouse degrees.
Mr Sunak said: "My ambition is that we have a country where no matter what your background…. you can fulfil all you dreams and aspirations.
Listen to the full interview on Global Player
"University is not the best option for everybody. At the moment we've got a situation where there are low value degrees that aren't delivering for people.
"They leave young people in a job they could have got otherwise and they leave them financially worse off.
Read more: 'Young people are being sold a false dream': PM vows to crack down on so-called rip-off 'Mickey Mouse' degrees
Read more: A desperate sop to ageing Tory voters': Matt Frei outlines the government's proposed plans to scrap inheritance tax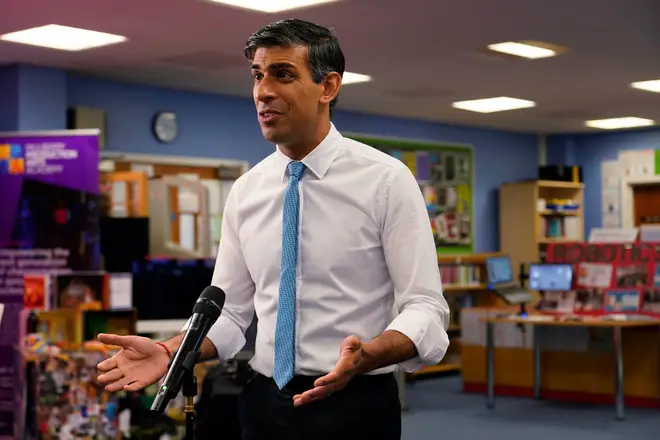 "We shouldn't let young people down by sending them on a garden path that doesn't deliver. We're going to clamp down on those degrees," he added.
Mr Sunak said he wants to make sure there are lots of "high quality options that are not university," highlighting apprenticeships as the 'obvious example.' "We are doing tons more," he added.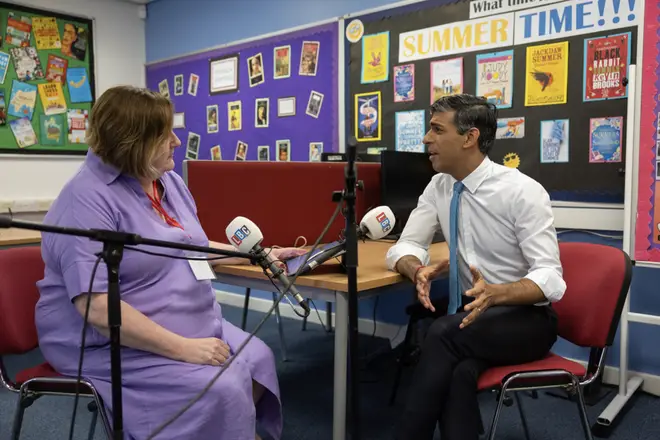 "University is great but that's not the only way you can succeed in life."
The PM did not single out any specific degree courses that are on the 'Mickey Mouse' list - saying there will be an independent process that looks at course outcomes.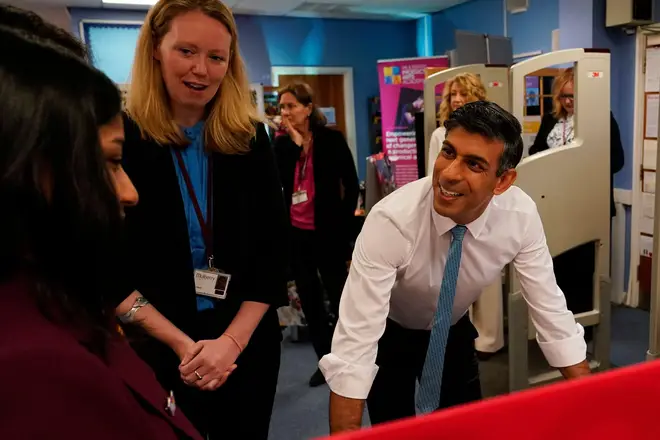 It will examine completion rates, what kind of jobs students go on to - and what they earn in order to identify courses which are less cost effective.
He also said he wants to make sure there's a "range of good options" no matter where in the country people live.
He also acknowledged that inflation was not coming down as fast as he would like during the interview with LBC.
He said it was "taking longer than any of us would like".
"Inflation is prices going up and they are all going up faster than we would like.
"That's what is eating into people's pay packets, it's what's eroding their savings, it's what's putting up interest rates and putting pressure on mortgages.
"So, the best way to help people with the cost of living ... is to bring down inflation.
"So, the first of my priorities is to halve inflation. Is that taking longer than any of us would like? Yes, it is.
"Am I the right person to tackle it? Yes, because I identified it as a problem before anybody else, I think people trust me when it comes to managing the economy and they trust me to be honest with them because, you know what, bringing inflation down does mean you have got to make some difficult decisions sometimes because they are the right long-term ones for the country."
Under the university proposals, the number of students who can be accepted on to "poor quality" university degrees in England will be capped.
Critics argue the plans are a rehash of previous policy announcements and will make it harder for young people to pursue their aspirations.
Mr Sunak said the key message of the policy is: "You don't have to go to university to succeed in life."
The announcement by Mr Sunak and Education Secretary Gillian Keegan is part of the Government's response to the Augar review, established by Theresa May in 2017.
Among the report's recommendations, which also included cutting tuition fees and increasing funding for further education, was an aim to reduce the number of "low value" courses leaving students with poor job prospects.
Under the plans, ministers will ask England's universities regulator to limit the number of students universities can recruit on to courses seen to fail to deliver good outcomes for graduates.
Asked if the Office for Students will be ordered to do so, Mr Sunak said: "No, the regulator is independent and rightly so.
"What the regulator will do is look at a range of different outcomes for courses. So, what kind of jobs are students going on to, do they complete the course, how much do they earn in later life?
"On the basis of all of that, they'll be able to figure out, 'Well, hang on, that course actually isn't delivering value for money. It's letting people down and we should not put students on it because we're letting them down'.
"With that information, students can make more informed choices and, at the same time, we're making it easier for them to find things like apprenticeships."
The measures will also see the maximum fee that can be charged for classroom-based foundation year courses reduced to £5,760 - down from £9,250.
The Government said classroom-based foundation year courses - an additional year of study designed to help prepare students for degrees with specific entry requirements, such as medicine - are being encouraged in subjects where it is unnecessary.
Education minister Robert Halfon said it is "absolutely not the case" that the policy is an attack on arts and humanities courses.
But, when repeatedly pressed, he refused to name any degrees that could be subject to recruitment limits.
When it was put to him that the policy is "woolly", the senior Tory told ITV's Good Morning Britain: "It's a very substantive policy because it focuses on... it could be any course.
"It focuses on individual courses that have poor employment outcomes; that is not woolly at all.
"It could be any particular course and what we're doing is making sure that students who leave university have good jobs, good skills at the end."
Ms Keegan said: "These new measures will crack down on higher education providers that continue to offer poor quality courses and send a clear signal that we will not allow students to be sold a false promise."
Philip Augar, chairman of the independent review of post-18 education and funding, said: "This is another strong signal for universities to control such recruitment as is not in students' best interests and I hope the sector responds constructively."
Opposition MPs said the measures are a "cap on aspiration" which will restrict choice for young people.
Shadow education secretary Bridget Phillipson said: "This is simply an attack on the aspirations of young people and their families by a Government that wants to reinforce the class ceiling, not smash it.
"The Conservatives' appalling record on apprenticeships means it can't be trusted to deliver the overhaul that our young people need, and (the) new role for the Office for Students will be to put up fresh barriers to opportunity in areas with fewer graduate jobs."
Munira Wilson, the Liberal Democrats' education spokeswoman, said: "Rishi Sunak is so out of ideas that he's dug up a new version of a policy the Conservatives have announced and then unannounced twice over.
"Universities don't want this. It's a cap on aspiration, making it harder for young people from disadvantaged backgrounds to go on to further study."