Off to a Galaxy Far Far Away! Rishi Sunak 'very excited' about Star Wars experience on upcoming Californian holiday
2 August 2023, 09:55 | Updated: 2 August 2023, 10:55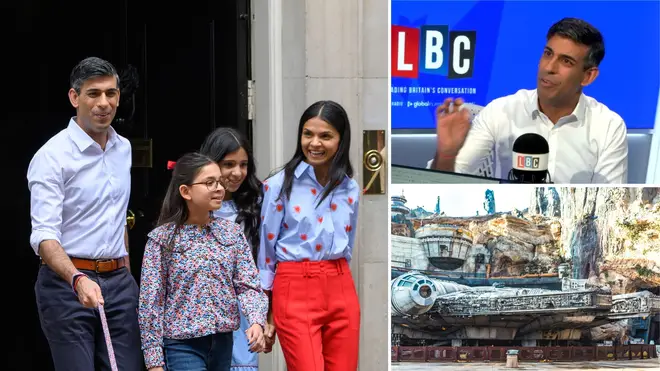 Rishi Sunak told LBC he's 'very excited' about his upcoming family holiday to California.
Asked about his upcoming trip this afternoon with his wife Akshata Murthy and two daughters  Krishna and Anoushka, Mr Sunak explained: "I'm actually going off on holiday this afternoon.
"The country will be left in the capable hands of the deputy prime minister.
"We're having our first proper family summer holiday in a few years. I'm very much looking forward to spending time with my kids.
"We're going to California which is where I met my wife so it's very special to us.
Read more: Rishi Sunak tells homeowner facing £2,700 monthly mortgage repayments: 'Talk to your bank'
Read more: Nadine Dorries is not 'properly representing' her constituents Rishi Sunak tells LBC after she pledged to quit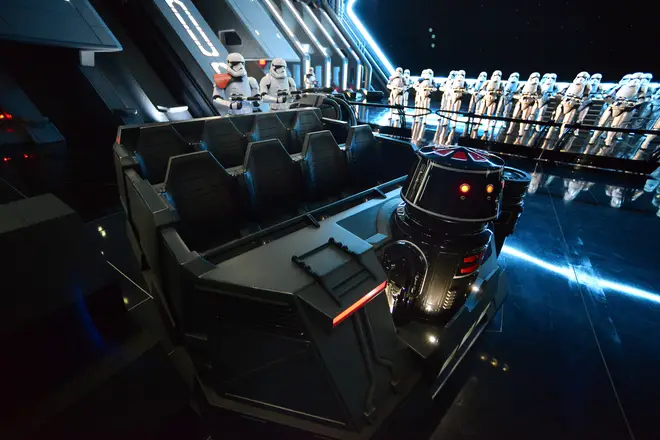 "The kids are very excited. I'm taking them to Disneyland.
"They sadly have grown out of all the princesses but… there's a new Star Wars bit of Disney land that I'm very excited about.
He told Nick Ferrari he plans to 'relax' by spending time with my girls which he 'doesn't do enough'.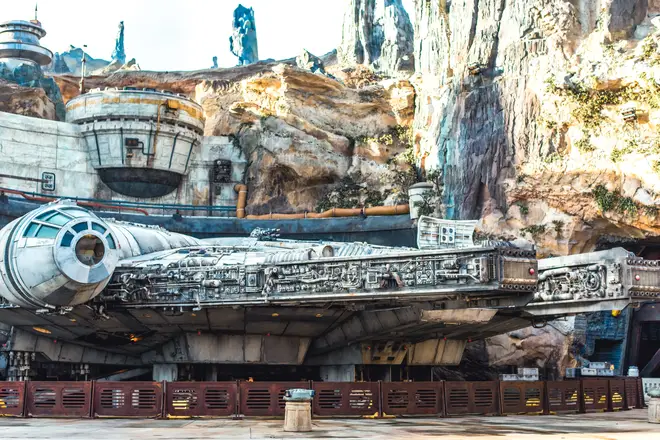 'We had a night out the other evening to go and see Barbie which was fun.
"It was good escapism for me. It was very pink. It was good fun, we had a nice night out."
The Galaxy's Edge attraction at Disneyland California opened its doors in 2019.
It features two main attractions, Millennium Falcon: Smugglers Run which lets visitors pilot the iconic Millennium Falcon spaceship - and Star Wars: Rise of the Resistance - a ride that is described as "an unforgettable battle against the First Order."