Risk of UK terror atrocity has increased after 'monstrous attacks' by Hamas in Israel, MI5 chief warns
18 October 2023, 11:21 | Updated: 18 October 2023, 12:04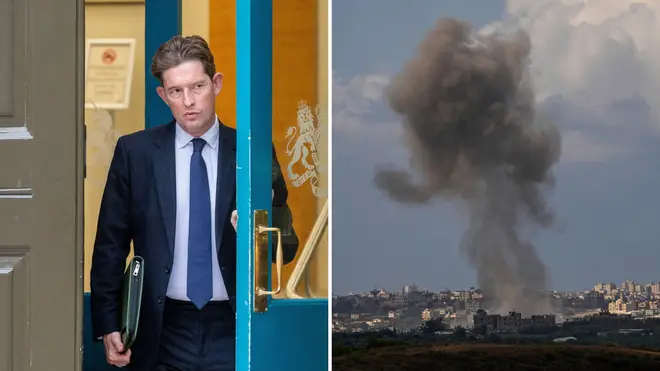 The "monstrous attacks" in Israel have increased the risk of a terrorist atrocity in the UK, the head of MI5 has warned.
Ken McCallum said Jewish communities in Britain were under threat from Islamic extremists as well as anti-Semites, Neo-Nazis and extreme right-wing terrorists.
Speaking at an unprecedented security summit, the Director General of MI5 also raised the prospect of a heightened threat to Britain from an emboldened Iran.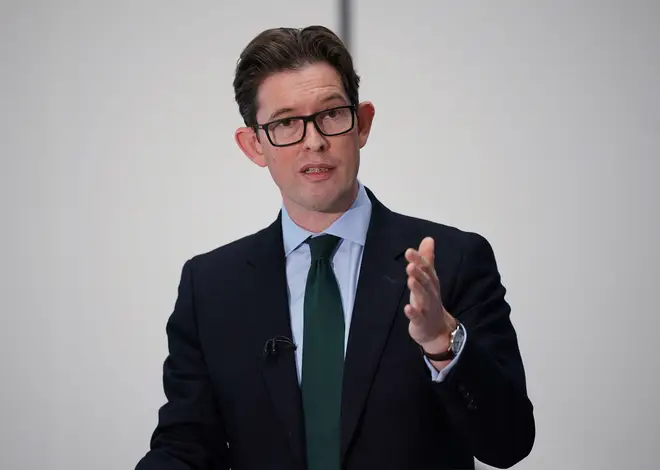 Read More: Joe Biden says Gaza hospital blast 'appears to have been caused by the other team' as he stands alongside Israeli PM
Read More: 'It wasn't us': Israel releases new audio of Islamic Jihad 'admitting to hospital blast' that killed hundreds in Gaza
At the first joint conference by the Five Eyes intelligence alliance comprising the UK, Australia, Canada, New Zealand and the United States, Mr McCallum said he was "sickened" by Hamas' "outrageous acts."
Mr McCallum warned: "There clearly is the possibility that profound events in the Middle East will either generate more volume of UK threat and or change its shape in terms of what is being targeted, in terms of how people are taking inspiration.
He suggested MI5 "analysts have got their minds open and their eyes and ears open," to the risk.
He added: "Sadly it is the case that in the particular case of Jewish or Israeli individuals or entities, they face risk potentially from those of an Islamist extremist mindset and those of an extreme right-wing, anti -Semitic or neo-Nazi type mindset.'We see both those forms of terrorism in the UK."
Mr McCallum revealed that the Joint Terrorism Analysis Centre was assessing the threat to the UK in light of developments in the Middle East.
He said: "Over the last few years we've seen the growth increasingly of self-initiated terrorism, often without meaningful international connectivity, people often inspired by what they're absorbing and digesting online.
"And so of course in the current climate, we and our partners are particularly attuned to the risk either that terrorist organisations may choose to strike in a new way, or perhaps even more likely that individuals choose to respond often in spontaneous or unpredictable ways."
He added: "Terrorists can draw inspiration not just from things they see happening inside the UK, but things they see happening in the Middle East or on the continent or elsewhere.'So we would be silly not to be paying very close attention. And we are."