'Vindictive and dangerous' Russia poses threat to UK if Ukraine wins war - even without Putin, warns outgoing RAF chief
27 May 2023, 08:25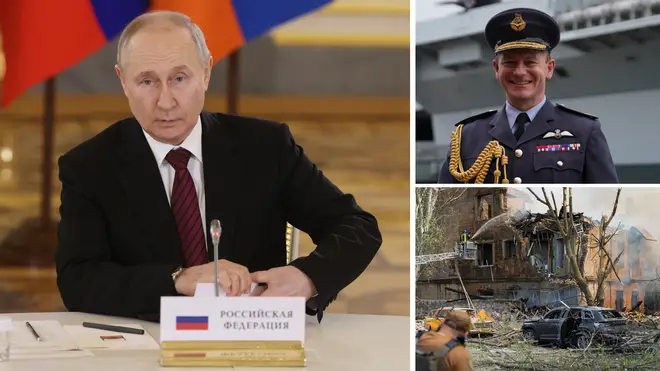 A "dangerous and vindictive" Russia may target the UK if it loses the war in Ukraine, the outgoing chief of the Royal Air Force (RAF) has warned.
Russia's army will remain a threat to Britain and NATO, which is something the UK "must focus our minds on", Air Chief Marshal Sir Mike Wigston has said.
Sir Mike warned that the threat from Russia could even get worse - regardless of whether Russian President Vladimir Putin remains in charge.
"When the Ukraine conflict is over and Ukraine has restored its borders, as it must, we will have a damaged, vindictive, and brutal Russia, whose means of harming us is through air attack, missile attack and subsurface attack," he told The Telegraph.
Listen and subscribe to Unprecedented: Inside Downing Street on Global Player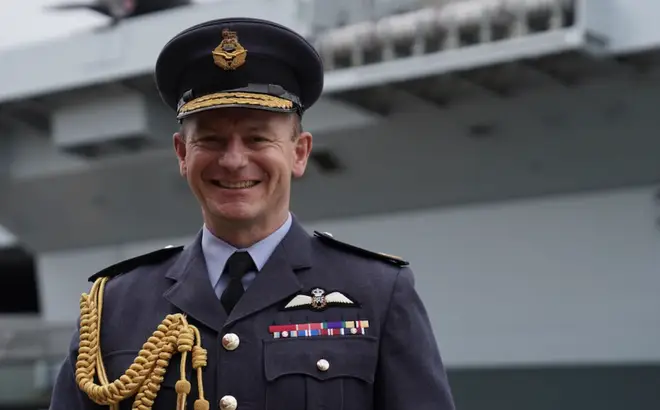 Sir Mike added: "But it also demonstrates that this is more than about just one person. There is a whole structure and a hierarchy behind Putin.
"So even if Putin was to disappear off the stage, there are countless others that could replace him that could be as equally as brutal and vicious to their own people and to neighbouring states."
Read More: Ukraine admits Putin and Wagner chief are on 'kill list' - but efforts have been hampered by Vladimir's 'body doubles'
Read More: Head of Russia's Wagner group claims full control of Bakhmut as Ukraine says 'fighting still going on'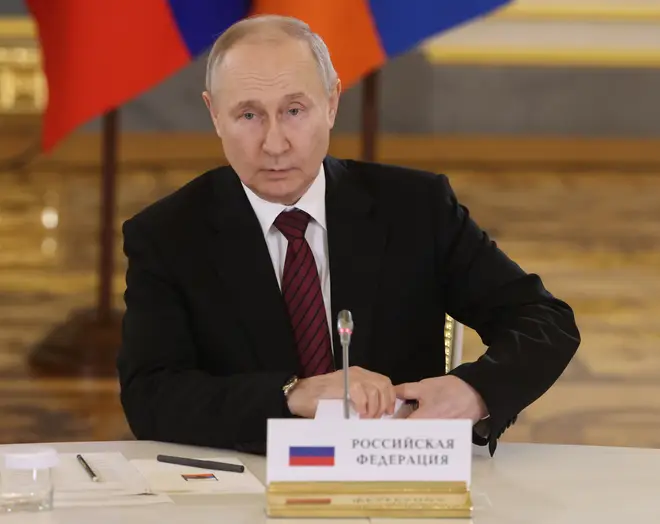 Ukraine's allies, including the UK, recently recommitted to supporting Ukraine through the war after Volodymyr Zelenskyy embarked on a tour across Europe.
During his visit, Mr Zelenskyy reiterated calls for a "jet coalition", though the Prime Minister Rishi Sunak said the provision of warplanes was "not straightforward".
Mr Zelenskyy said the issue was "very important" for Ukraine and said "we have to work a little bit more on it".
The Prime Minister also confirmed further UK provision of further unmanned aerial systems, including hundreds of new long-range attack drones with a range of over 200km.
French President Emmanuel Macron, however, has said China could play a key role in solving the conflict between Russia and Ukraine, warning allies that Western countries cannot "humiliate" Russia if it loses.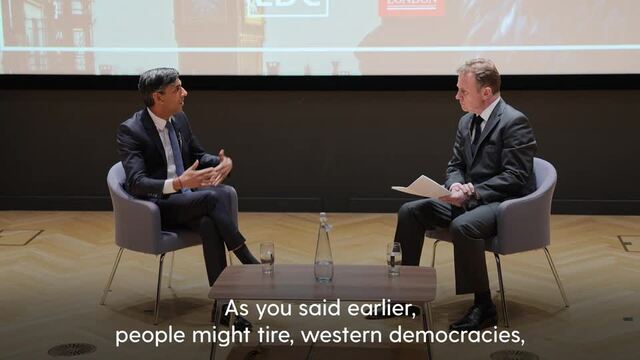 Ukraine to get western support 'for years to come', Sunak says
Read More: Volodymyr Zelenskyy welcomes Joe Biden backing plan to help Ukraine with fighter jets
It comes as Ukraine prepares to launch its long-expected counter-offensive against Russian forces, which could begin "tomorrow, the day after tomorrow or in a week".
The eastern city of Bakhmut has been captured by Russia, the head of the Russian mercenary group Wagner has said, though Ukraine pushed back and said fighting was still "ongoing".