Russian sub officer who ordered strikes on Ukraine civilians assassinated out jogging 'after killer tracked him on app'
11 July 2023, 11:25 | Updated: 11 July 2023, 12:00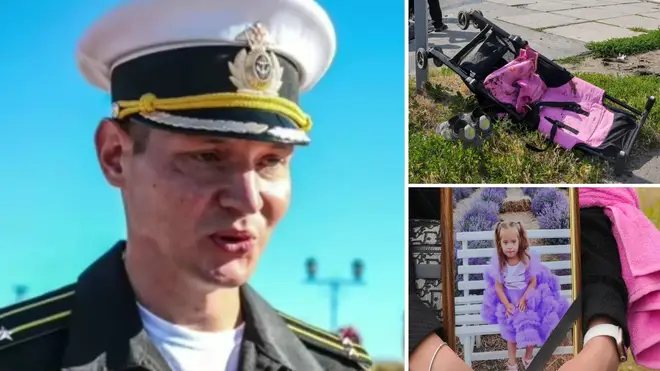 A Russian submarine commander has been shot dead in an ambush in a city in southern Russia.
Stanislav Rzhitskiy was shot four times in the chest and back while running near a sports centre in Krasnodar, southern Russia, investigators said.
The commander had issued the order for cruise missiles to be fired at civilian targets in Ukraine.
His killer is believed to have been monitoring Rzhitskiy, learning his daily routine, before shooting him dead.
His killing comes after senior Kyiv officials promised vengeance against Russian war criminals.
Rzhitskiy was a second-rank Russian navy captain and commander of the cruise-missile equipped Krasnodar sub.
Read more: Desperate hunt for French boy 2, who vanished playing in garden on holiday as police ramp up search efforts
Read more: Home Office admits to spending £500,000 a day on empty hotel beds for migrants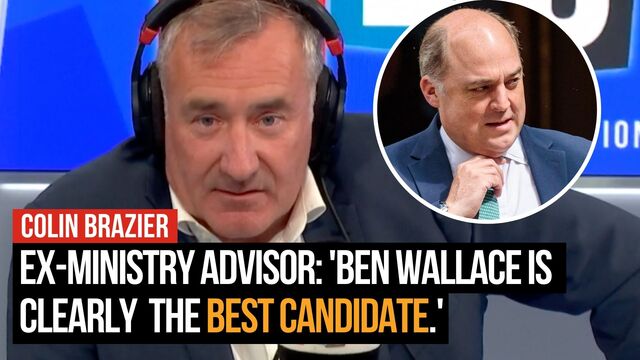 Ex-Ministry of Defence advisor: The vulnerable Nato allies seek help and guidance from the UK
Missiles that killed 27 people, including children, in the city of Vinnytsia are said to have been launched from the submarine nearly a year ago on July 15, 2022.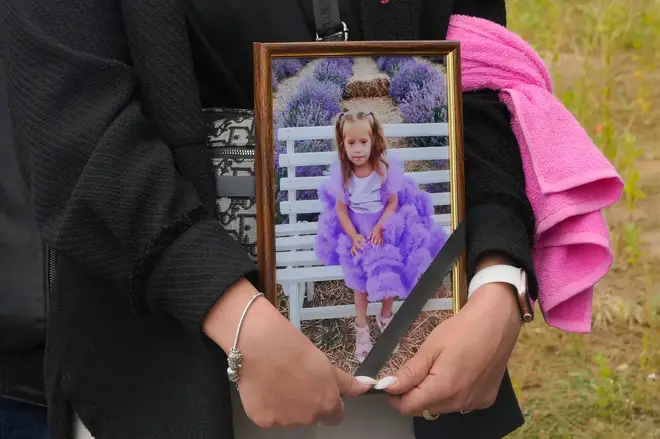 The victims of the attack included four-year-old Liza Dmitrieva, who was in a pushchair next to her mother Irina. Irina survived the attack but suffered horrific injuries.
Ukraine's intelligence service, the GUR, said he was shot at 6am.
"Due to heavy rain the park was deserted, so there are no witnesses who could provide details or recognise the attacker," it said through a spokesman without claiming responsibility.
Russian police said they were searching for a man aged between 30 and 40 who had been wearing black.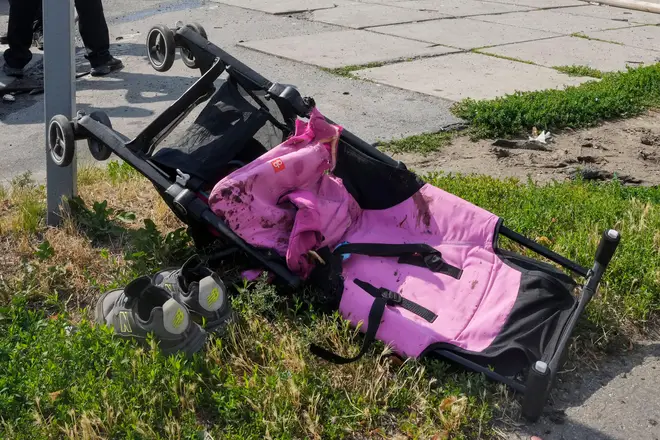 Russian police issued a picture of a man they say is a suspect in the killing - which they believe was ordered as a revenge attack.
It is believed the killer may have tracked Rzhitskiy using the Strava jogging app. "He constantly uploaded his runs… and he almost always ran along the same route," Russian media reported.
The ex-mayor of Krasnodar Evgeny Pervyshov confirmed: "I knew him as the commander of the Krasnodar submarine…'He was a true patriot, a good man and a loving father."
Kyrylo Budanov, head of Ukraine's military intelligence, said last week: "While these inhumans [war criminals] are existing we will be active. We use direct actions. We use them and we love them."
He told the Times: "We know how to do them and we were proud of using them and we are not afraid of using them anywhere in this world against whoever."