Russia's Black Sea Fleet commander among dozens killed in Storm Shadow strike on Crimea
25 September 2023, 17:33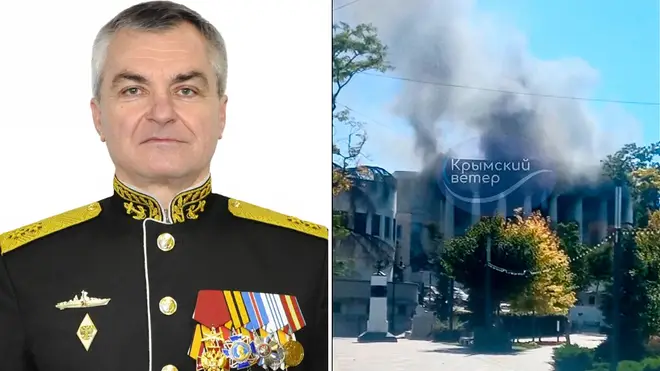 Ukraine has claimed it killed the commander of Russia's Black Sea fleet in a missile strike on the organisation's headquarters in the Crimea.
The Ukrainian Special Operations Forces said in a social media update on Monday that he was among the 34 killed during the missile strike of the Black Sea fleet headquarters.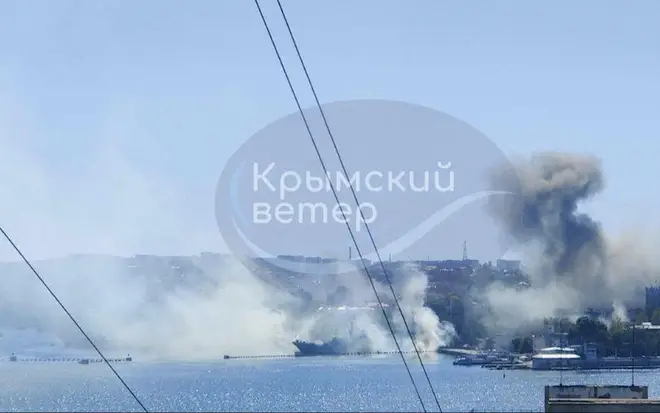 Read More: Ukraine claims 'senior officers' killed after 'British' missile smashes into Russian Black Sea navy HQ in Crimea
Read More: 'Award winning' Bulgarian beautician, 29, who runs salon in north London among five accused of spying for Russia
They also claimed that 105 other occupiers were injured.
Over the weekend dramatic footage showed the moment one of the missiles slammed through the roof of the headquarters.
In a statement Ukraine's expecial forces said: "Thirty-four officers were killed, including the commander of the Black Sea fleet. Another 105 occupants were wounded. The headquarters are beyond repair."
The Russian defence ministry initially said that Friday's strike killed one service member at the Black Sea Fleet headquarters, but later issued a statement that he was missing. They are yet to comment on the latest claims.
Kyiv launched the missile attack on the fleet based in the port city of Sevastopol in occupied Crimea on Friday morning.
The strike, by as many as three missiles, was timed to coincide with a meeting of senior military leaders.
Among those believed to be seriously injured or dead are Colonel General Alexander Romanchuk, the commander leading the Kremlin's forces in southern Ukraine.
Lieutenant General Oleg Tsekov, the commander of ground forces usually based in Arctic Russia, is also understood to be in a serious condition after the barrage.
Ukraine's military intelligence chief previously claimed that commanders Romanchuk and Tsekov were wounded in the strike. He did not make a claim about Sokolov - but Ukraine is now certain he was killed, making him one of Putin's most senior commanders to be killed in the war - and the first Admiral.