Ukraine claims 'senior officers' killed after 'British' missile smashes into Russian Black Sea navy HQ in Crimea
23 September 2023, 12:47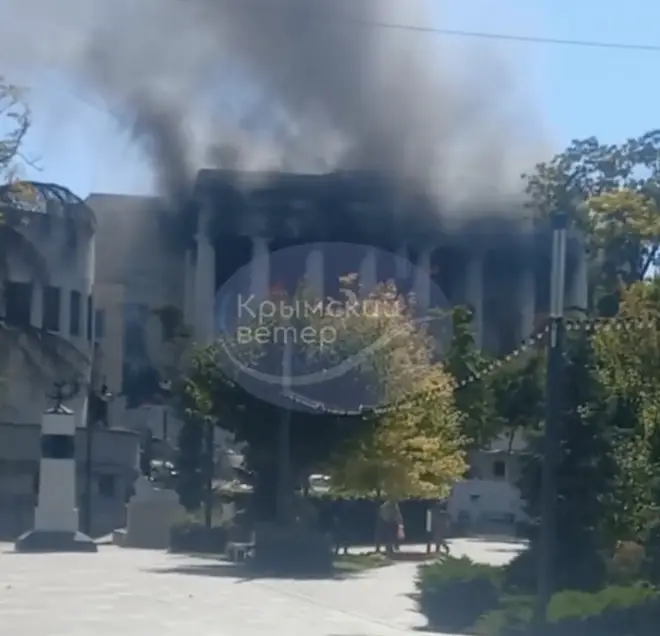 Ukraine has claimed 'senior Russian generals' were killed in a strike that hit the Russian navy's Black Sea headquarters.
Large clouds of smoke were seen billowing from the harbour of the city of Sevastopol in Crimea, a Ukrainian peninsula that Russia annexed in 2014 and has held ever since, on Friday.
Ukraine later claimed responsibility for the strike, adding on Saturday that nine people were killed and 16 injured in the strike, including two generals.
The missile is said to have been supplied by the UK.
Read more: 'Evil cannot be trusted': Zelenskyy accuses Russia of 'weaponising food, children and AI' in United Nations address
Read more: Former British paratrooper feared murdered in Ukraine as body found after another UK volunteer 'dies with hands tied'
Sevastopol governor Mikhail Razvozhayev told residents yesterday: "Another attack is possible. Please do not travel to the city centre. Don't leave buildings.
"Everyone who is near the fleet headquarters - at the sound of the siren, proceed to shelters.
"Firefighters are on the scene extinguishing the fire."
Russian pro-war blogger said that the shells were "British Storm Shadow missiles" although this has not been confirmed.
The attack comes a day after Russian missiles and artillery pounded cities across Ukraine, killing at least five people as President Volodymyr Zelensky met US President Joe Biden and congressional leaders in Washington with an additional 24 billion-dollar (£19.6 billion) aid package being considered.
In the southern Kherson region, one man was killed by shells and another was injured another.
"Kherson has been restless since the morning," he said on Telegram.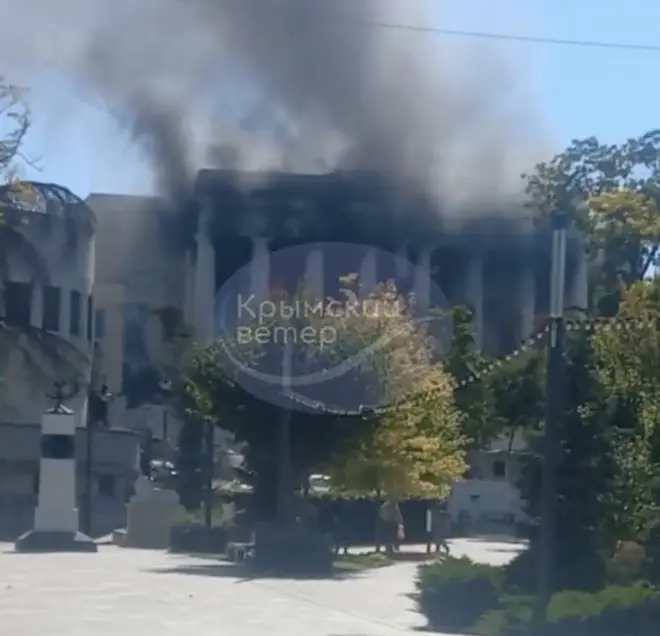 Russian shelling sparked fires in a residential building and a garage.
In Kharkiv, regional governor Oleh Synyehubov said more than 14 settlements came under attack.
A house was damaged and a fire broke out in Vovchansk, in Chuguyiv district.
There were no casualties, the governor said.