'Evil cannot be trusted': Zelenskyy accuses Russia of 'weaponising food, children and AI' in United Nations address
19 September 2023, 20:21 | Updated: 19 September 2023, 20:26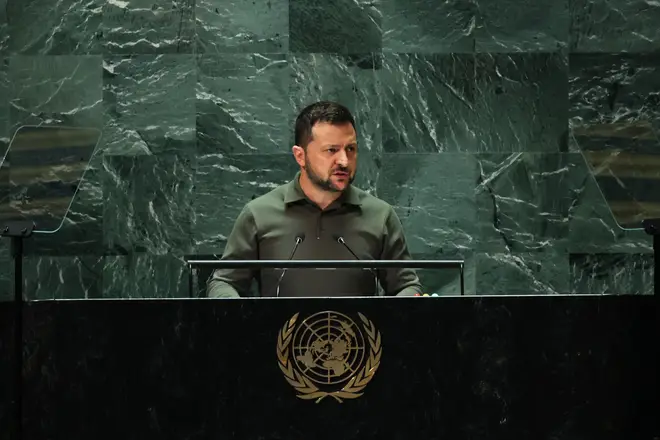 Ukrainian President Volodymyr Zelenskyy has warned Russia is "weaponising" everything from food and energy to abducted children in the war against his country.
Mr Zelenskyy said "there are no real restrictions on weaponisation", despite a number of arms deals being in place across the world.
The Ukrainian president took to the world stage as he continues to seek support from countries across the world, including the UK, who today pledged tens of thousands more artillery shells.
Ukraine and its allies cast the country's cause as a battle for the rule of international law, and for the stability of global food, fuel and other supplies that have been rocked by the war.
The war has so far contributed to rising inflation across the globe and has caused serious hardships for poor countries.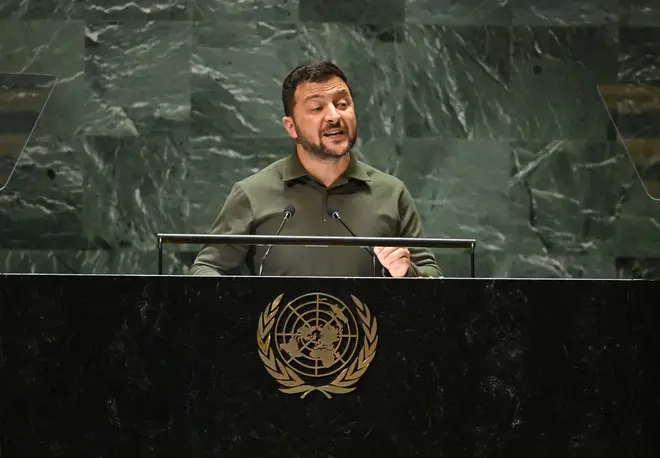 US President Joe Biden also spoke to the United Nations today, urging members to stand up to Vladimir Putin's Russia.
"We must stand up to this naked aggression today and deter other would-be aggressors tomorrow," Mr Biden told the assembly earlier on Tuesday in his own speech.
Read More: Ukraine's genocide case against Russia 'an abuse of process', UN court told
Read More: Former British paratrooper feared murdered in Ukraine as body found after another UK volunteer 'dies with hands tied'
As he pledged support to Ukraine, there was a round of applause, and the UN cameras showed Mr Zelensky, sitting in Ukraine's seat in the General Assembly, clapping his hands.
Russia insists its war is justified, claiming that it is defending Russian speakers in Ukraine from a hostile government and Russian interests against Nato encroachment.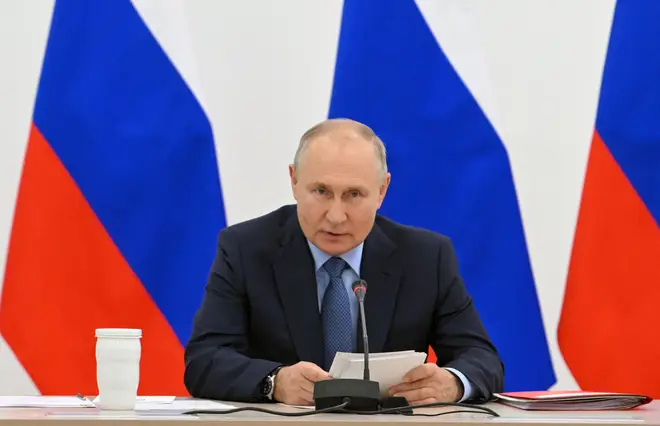 Meanwhile, after landing in New York on Monday, Mr Zelenskyy suggested that the UN needs to answer for allowing his country's invader a seat at the tables of power.
"For us, it's very important that all our words, all our messages, will be heard by our partners. And if in the United Nations still - it's a pity, but still - there is a place for Russian terrorists, the question is not to me. I think it's a question to all the members of the United Nations," Mr Zelenskyy said.