S Club 7's Jo O'Meara "utterly devastated" following death of bandmate Paul Cattermole
11 April 2023, 14:43 | Updated: 11 April 2023, 17:29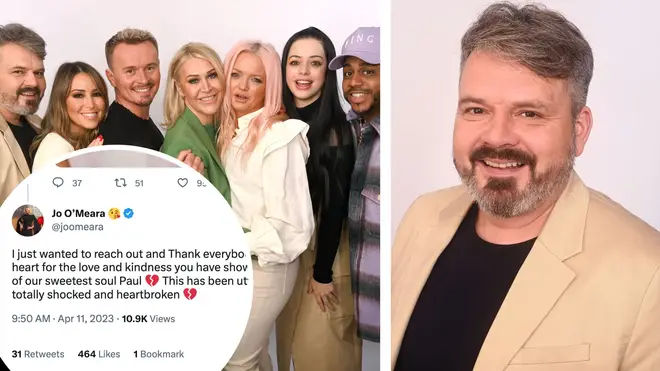 S Club 7 singer Jo O'Meara has said she is "totally shocked and heartbroken" at the unexpected death of her former bandmate, Paul Cattermole.
Ms O'Meara broke her silence over the news of Paul Cattermole's death in a social media post today.
Paul, 46, was found in his Dorset home last Thursday and pronounced dead later that afternoon – his family announced his death to the public the following day.
In a post made across social media platforms, Ms O'Meara said the news was "utterly devastating" next to an image of Mr Cattermole.
She wrote: "I just wanted to reach out and thank everybody from the bottom of my heart for the love and kindness you have shown over the tragic passing of our sweetest soul Paul.
Read more: Inside Paul Cattermole's final days: S Club 7 star said he was 'buzzing' for reunion the day before being found dead
Read more: S Club 7 star Hannah Spearritt 'inconsolable' over death of ex-boyfriend and bandmate Paul Cattermole
"We have lost someone so incredibly special to us all, and there is a huge sense of sadness that will never go.
"Paul will forever be a huge part of our lives, and I will forever treasure the memories we made!
"I will love you always Paul, God bless you my darling, Rest in forever Peace. Love JoJo."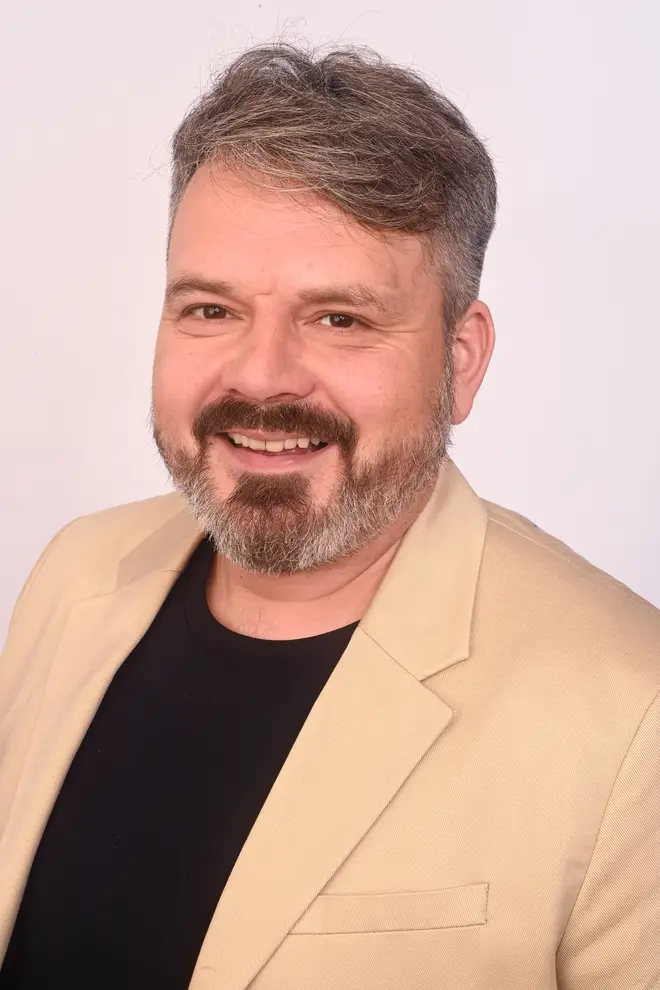 While Jo was the first bandmate to post a personal tribute, the group posted a message to social media on Saturday evening, thanking the "incredible fans and friends" for their messages of support.
It read: "We are truly devastated by the passing of our brother Paul.
"There are no words to describe the deep sadness and loss we all feel.
"We were so lucky to have had him in our lives and are thankful for the amazing memories we have. He will be so deeply missed by each and every one of us.
"We ask that you respect the privacy of his family and of the band at this time."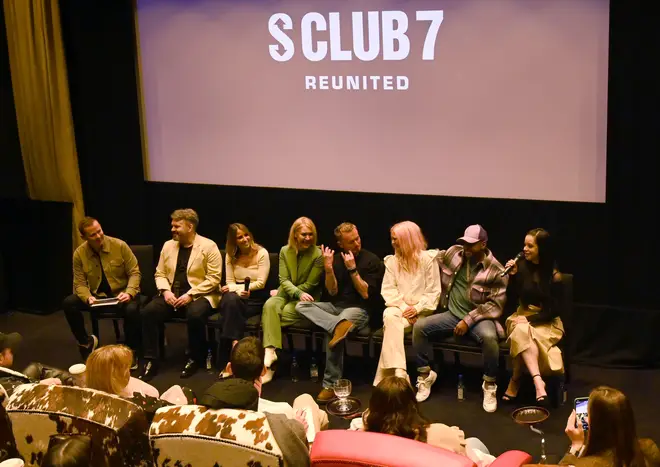 The news of his death comes after the band announced just two months ago all seven members would be reuniting for a 25th anniversary tour this October, after disbanding back in 2003.
Simon Fuller, the band's manager, said of his death: "Paul was a beacon of light for a generation of pop music fans and he will be greatly missed."
Tributes continue to pour in for the 46-year-old, as the band's contemporaries, such as Steps, Atomic Kitten and Blue, have all shared their condolences over his passing.
It is understood Mr Cattermole's death is not being treated as suspicious by police, although the cause of death has not yet been confirmed.