Sadiq Khan hits back at 'xenophobic' comments from Tory rival suggesting Jewish people are frightened of him
3 October 2023, 15:27 | Updated: 3 October 2023, 15:37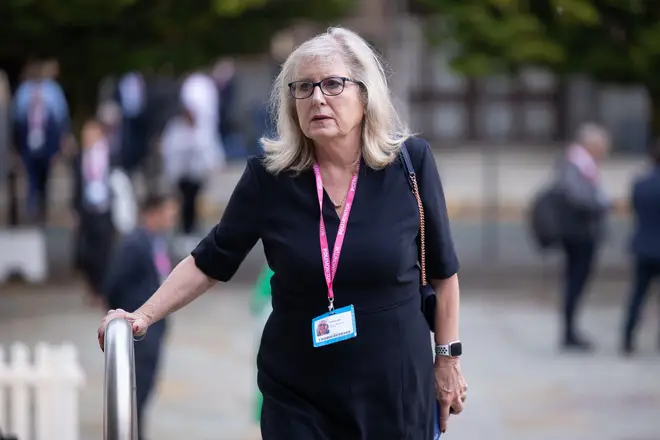 Sadiq Khan calls out Tory opponent for 'divisive, xenophobic' language suggesting Jewish people are frightened because of him
The London Mayor has hit back at comments made by Susan Hall at the Conservative Party conference suggesting his attitude has made Jewish people scared to go out in their communities.
Sadiq Khan told LBC the language being used by the Tory candidate for City Hall is like the 'negative, xenophobic, divisive campaign' seen in the 2016 race.
Susan Hall made the comments at a Conservative Friends of Israel event on the fringes of the Tory party conference in Manchester, insisting as Mayor she'd make the city "safer for Jewish communities".
"I know how frightened some of the community is because of the divisive attitude of Sadiq Khan," she said.
Mr Khan is facing a challenge from Ms Hall as he seeks a third term as London Mayor, a post he has held since 2016.
Just last week, the Conservative Mayoral hopeful also described Sadiq Khan as being misogynistic in his attitude toward women.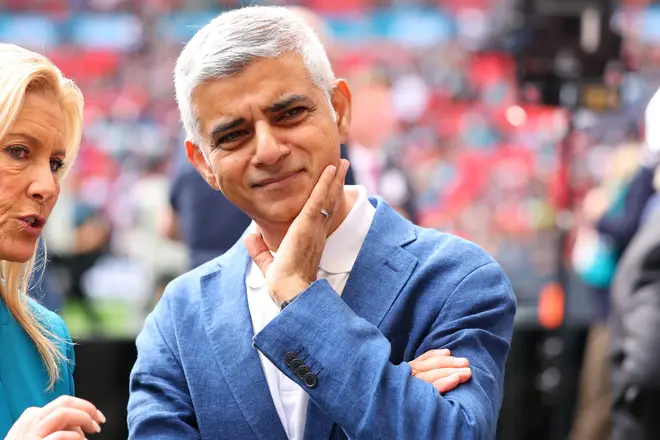 When asked by LBC what he made of the comments, Mr. Khan said he'll continue to be "a Mayor for all Londoners".
"What I would say to anybody who aspires to be the mayor of this great city is you should believe diversity brings strength, not weakness. You should believe it makes us stronger, not weaker, richer not poorer.
Read more: Tory mayoral hopeful Susan Hall criticised for suggesting Jewish people are 'frightened' by Sadiq Khan
Read more: Tory candidate Susan Hall says 'I'll be first female Labour mayor' in gaffe
I'm somebody who believes quite passionately that we don't tolerate different communities, we should respect them, celebrate them, and embrace them.
I say that in the context not just of Black History Month, but it will be Diwali in a few weeks' time as well and every year I celebrate Hannukah with the Jewish community as well.
It's for Susan Hall to explain her remarks, whether it's a megaphone or a dog whistle. I'm going to carry on being the Mayor for all Londoners."
When asked at the Tory Party conference today if she regretted her use of language, Ms. Hall said: "I'll never apologize for standing up for the Jewish community."
The shadow health secretary, Wes Streeting, also said her remarks were "divisive and disgusting".
There were 542 antisemitic hate crimes in London in 2016/17 when Mr Khan came to power, and 836 in 2021/22, according to parliamentary research of Scotland Yard figures.
This is not a doubling and the briefing note said of the increase, "in part this may be due to better recording methods".
But the most recent year did see a much higher spike than in previous years. The researchers attributed this to "violence that occurred in the Middle East in May 2021".