'When we dish out orders we live by them': SAS veterans brutally grill Matt Hancock over lockdown affair
22 September 2023, 13:59 | Updated: 22 September 2023, 14:38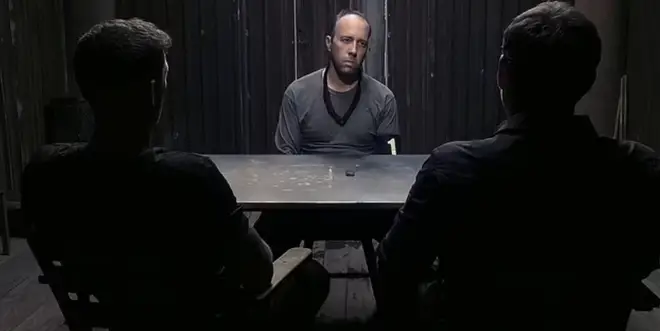 SAS veterans interrogated Matt Hancock about his breaches of Covid guidelines during lockdown as part of a reality television programme.
Chief instructor Mark Billingham said his colleagues on Reality TV show Celebrity SAS: Who Dares Wins, wanted to ask him about his decision-making in politics and cheating on his wife with his aide.
Hancock resigned as health secretary in 2021 after CCTV images of him with his aide Gina Coladangelo in his office appeared in newspapers.
In December it was announced that he would stand down as MP for West Suffolk at the next general election, with local party members saying he was "not fit to represent them".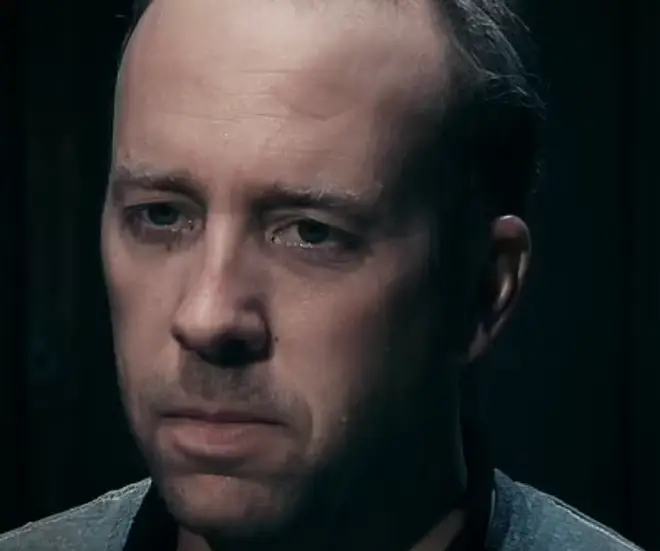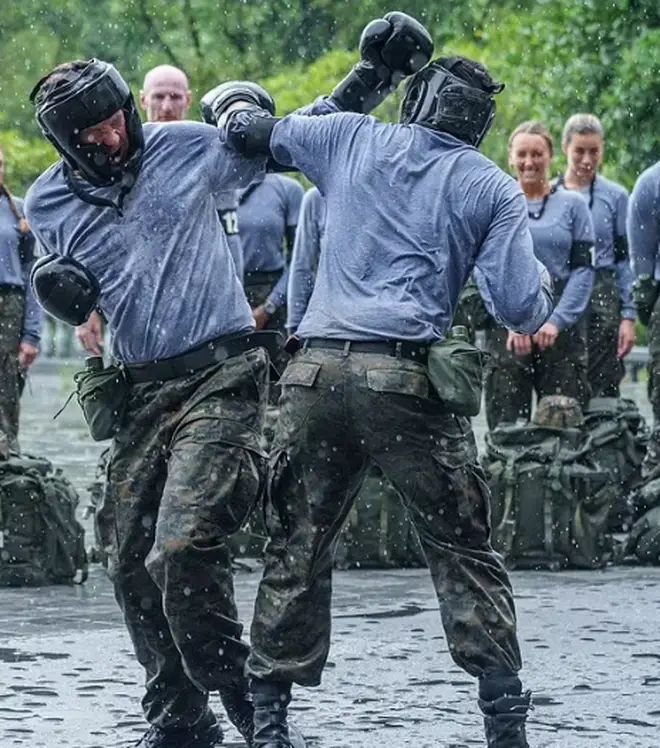 Read More: Matt Hancock slammed for cringeworthy video lip syncing Barbie song, as viewers say 'he needs an intervention'
Read More: 'To forgive, there has to be contrition': Wife of care home Covid-19 victim slams Matt Hancock after inquiry appearance
The programme shows instructor Chris Oliver rage at him in the interrogation room: "You think 'f*** this', I'm going to have a bit of that. I'm going to break the rules here, I'm going to break the rules on a number of occasions'. From sitting on this side of the table that's exactly how it went down."
During his intense interrogation the SAS veterans, Hancock admitted his regrets over his lack of "leadership skills" after he was caught having an affair with his aide Gina Coladangelo, but still insists he did a good job as health secretary during the pandemic.
He says he was "very careful" not to break the law but admits he did not think about the Government guidance being put out at the time.
Another former soldier, Jason Fox, tells him: "When we dish out a set of orders, we f***ing live our life by that as well."
The Daily Telegraph reports Mr Billingham said at a launch event for the show this week: "We pushed as hard as we could to get it out of him.
"I wanted to know. We all wanted to know. And, yeah, I guess the nation does want to know. So we got as far as we could with him. But, you know, it was hard work."
Last year Hancock released his Pandemic Diaries book, which sold 3,304 copies in the first week and 600 in the next.
The Channel 4 series, which starts on Tuesday, is Hancock's second reality TV starring in last year's I'm A Celebrity… Get Me Out of Here!
The new series was filmed in the jungles of northern Vietnam, with participants enduring heavy rain and a typhoon as well as the rigours of SAS training.
Contestants must complete tasks throughout the competition.
Prior to his interrogation, he was punched in the face while trying to box former Premier League footballer Jermaine Pennant.