Scandal-struck Met hires cops without face-to-face interviews despite raised concerns over rogue officers
24 January 2023, 08:58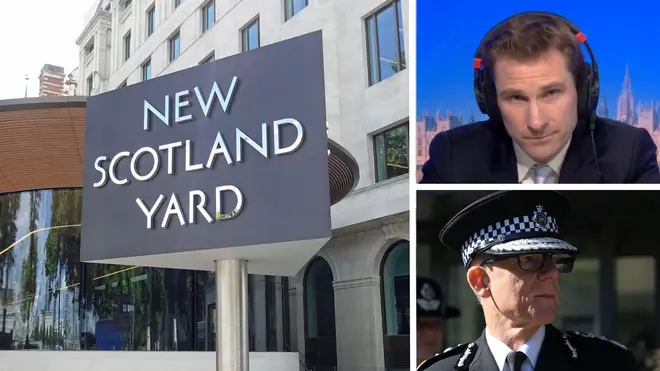 Metropolitan Police recruits are being hired without face-to-face interviews to test their motives and values, it has emerged.
Applicants are still being accepted using mostly online assessments after in-person interviews were abandoned as an emergency measure during the pandemic.
It comes despite the Met being hit with several scandals including the sexual offences committed by PC David Carrick and the murder of Sarah Everard by PC Wayne Couzens.
The virtual approach has been kept in place in a bid to hit hiring targets as part of the government's drive to improve head counts, a recruitment consultant told The Times.
But most other forces have brought back in-person interviews.
Brendan O'Brien, a former officer who runs Bluelight, said many forces were now making sure recruits faced a "grilling" by an officer before being taken on.
However, the Met does not have the same requirements and instead gets recruits to complete an application through the national online assessment centre.
They have to complete a series of multiple choice questions about different scenarios before setting up an in-person role play session and medical assessment.
In response to the revelation, the Met said face-to-face interviews would be brought back by the end of the year.
Read more: 'I will win back your trust': Met chief vows to turn around scandal-struck force with nine point plan
Read more: Two retired Met Police officers charged over child sex abuse images after senior officer from same investigation found dead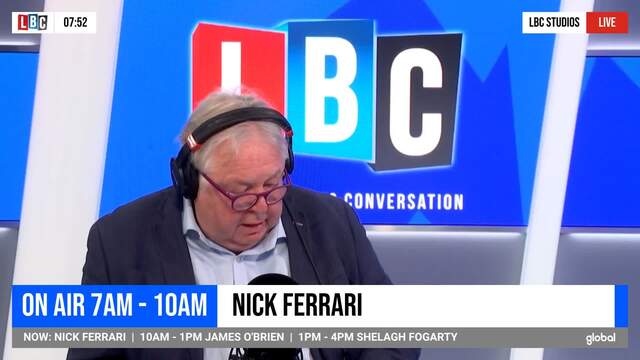 Home Office Minister Chris Philp urges the Met to bring back face to face interviews 'quickly'
Speaking on LBC's Nick Ferrari at Breakfast, crime and policing minister Chris Philp said the Met should reintroduce face-to-face interviews as soon as possible.
"My understanding is that is precisely what they are going to do," he added.
He went on to explain: "We do need to be clear that there were role playing exercises and face-to-face medical examinations as well."
Addressing the scandals the force has faced Mr Philp said: "We've asked the college of policing to bring forward new vetting guidelines, which they'll be doing by next month.
"All 43 of the inspectors' recommendations on vetting are being implemented and we're conducting a review of police dismissal."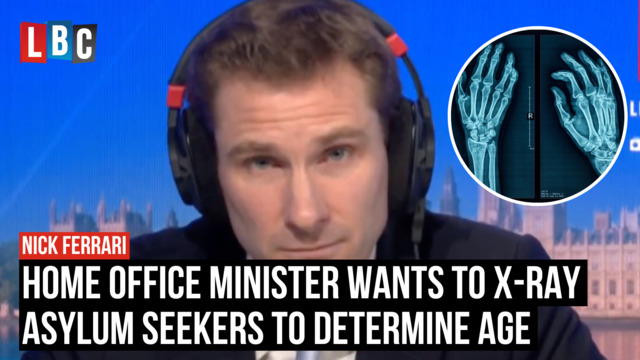 Policing Minister Chris Philp says he wants to x-ray asylum seekers to determine their age
In November, a report by His Majesty's Inspectorate of Constabulary and Fire and Rescue Services revealed that people were being routinely employed despite having histories of predatory behaviour or involvement in organised crime.
Matt Parr, the inspector who wrote the report, told The Times he was concerned about "anonymised, not very detailed, box ticking" recruitment exercises.
"If you recruit the wrong person, that's 30 years in which they've got opportunities to cause huge problems," he said.
A spokeswoman for the Met said: "As the largest police service, the Met has recruited more constables than any other force in England and Wales, growing by more than 4,000 since 2018, to over 34,000.
"We continue to develop our processes to ensure they are both efficient but importantly ensure we recruit the best of the best for London. To do this every applicant is initially assessed online to ensure they meet our standards. Those who do not will not progress further.
"We assess in person applicants who are successful at this stage, evaluating their response in a number of role-play scenarios.
"We will be introducing an extra assessment at this stage later this year, in which candidates will also be interviewed in person and assessed against our values of integrity, compassion, courage, professionalism and respect."