Bare-faced cheek: School upsets male students by banning beards and facial hair
17 October 2023, 22:23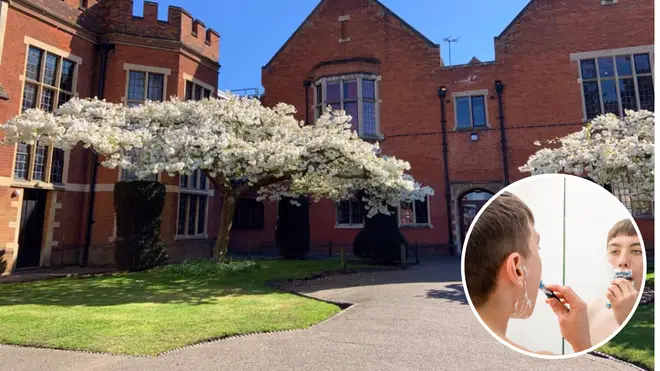 Students at a school in Essex are feeling bereft because of a rule banning them from having beards or facial hair.
Colchester Royal Grammar School (CRGS) says that only students in sixth-form are allowed to grow their facial hair, apart from those with religious exemptions.
The rule has been in place for some time, but has only recently been strictly enforced, according to one irate student at the school.
"While I understand that schools may establish these rules to make sure students are well groomed, I believe it is essential to consider the diverse and individual needs of the students," the unnamed student told local paper the Daily Gazette.
"Facial hair is a natural aspect of adolescence and puberty, and enforcing the removal might infringe upon personal choices and their own rights.
"The students may also feel self-conscious after shaving which will reduce the students' ability to focus and affect their mental health."
Read more: Protest erupts over school's 'prison rules' as students suspended for being two minutes late and asking to use toilet
Read more: Christian teacher who 'misgendered' trans pupil banned from profession - but defiantly vows to appeal decision
A spokesman for the school said: "All students from Years 7 to 11 are, however, requested to be clean shaven," he confirmed.
The school spokesman claimed that the rule had been consistently applied and never questioned.
He said: "The current policy was written with the support of the student body during the last academic year.
"If students feel strongly about this matter then there are platforms such as the student council so that they can raise issues that are important to them. We would welcome any such conversation."
A statement from 2019 told parents that "the boys are not allowed very short or long hair or any extreme styles, facial hair or piercings".
"We respect that it is a parent's right to choose for their child to attend CRGS, if offered a place, and we would expect these aspects to have been considered before accepting the place at our school," it added.