Protest erupts over school's 'prison rules' as students suspended for being two minutes late and asking to use toilet
21 September 2023, 15:26
A huge protest erupted at a school in Cornwall this week following claims pupils were suspended for asking to go to the toilet and being two minutes late.
Camborne Science and International Academy was described as a "prison" by some students after they were thrown out of classrooms for wearing "laddered tights".
Other pupils have reported being sent for "reflection" for yawning and using the toilet during lessons.
Footage posted to social media shows both students and parents take part in a massive protest outside the school.
The police were called to the school after the protest erupted, with the headteacher standing by the "vital" rules that she claims promote students' "wellbeing and success".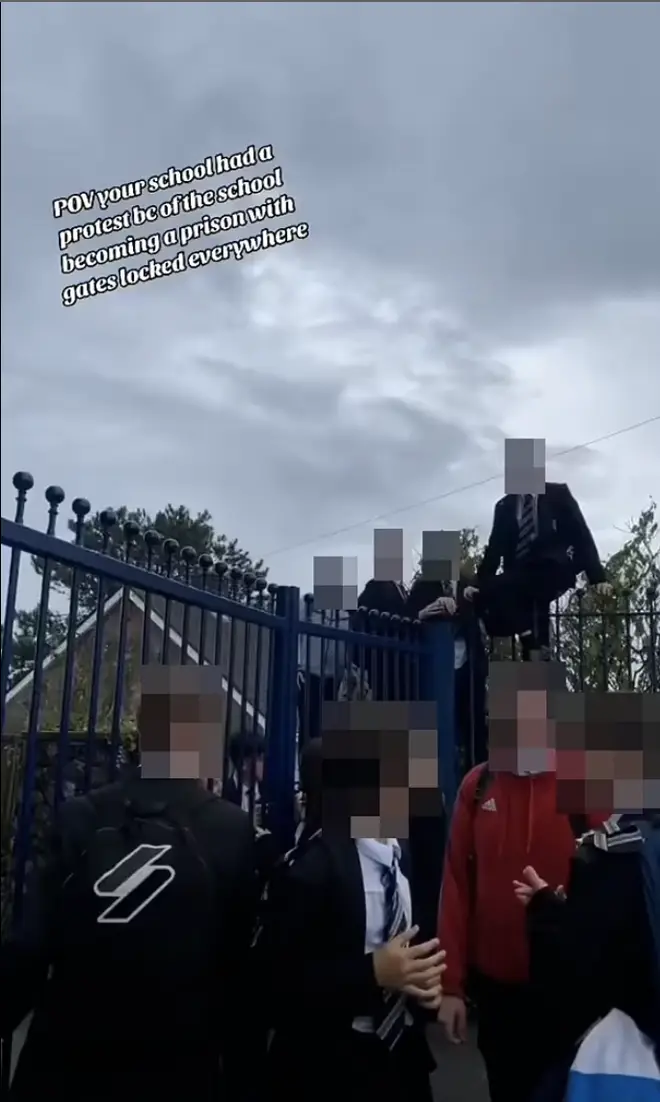 A caption on one TikTok reads: "POV your school had a protest bc of the school becoming a prison with gates locked everyday."
The mother one of frustrated pupil claimed her son was "crying because we had car trouble and it was literally breaking his heart as he was afraid about getting... suspended".
Read More: Crumbling concrete found in 27 more schools, bringing the total number to 174
Read More: Roof of school bus 'taken clean off by low branches' in crash in Essex as two children rushed to hospital
"It's the way they're being enforced, there is no distinction between being two minutes late to class, literally two minutes late, and throwing a chair," another mother told the BBC.
After pupils are sent to "reflection", they are reportedly made to copy out lines without a toilet break.
Failure to complete "reflection" leads to suspension.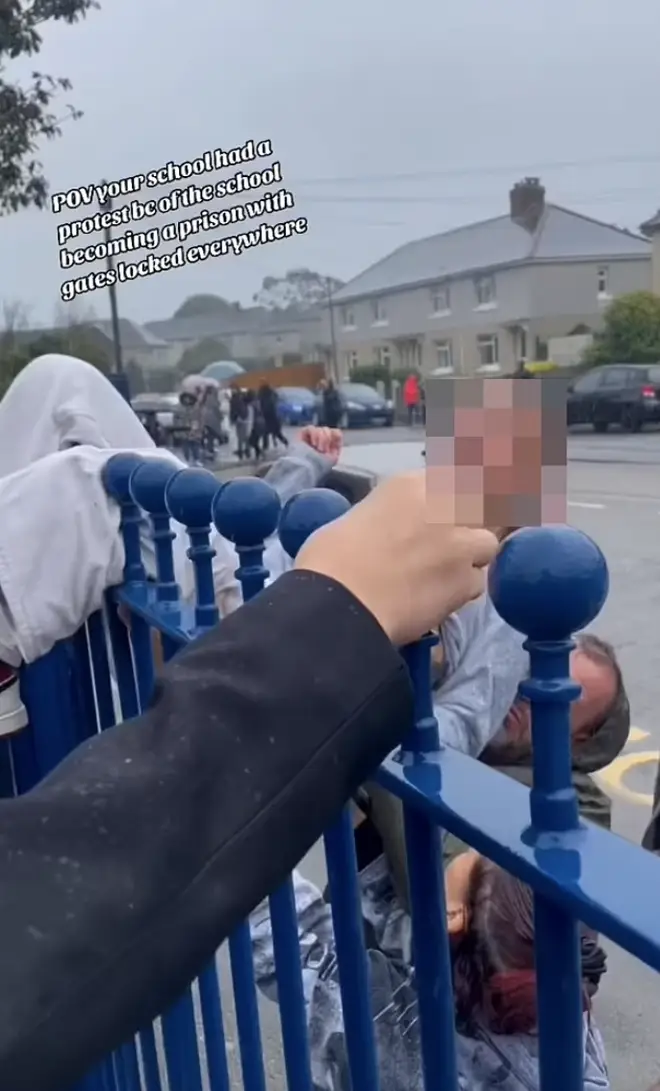 Head teacher Emma Haase said: "For the wellbeing and success of the whole school community it is vital that individuals' issues relating to punctuality, behaviour, uniform and organisation are kept to a minimum.
"As always, if any parents or carers have questions about how a policy is applied in a specific instance... they are encouraged to contact the academy directly."