Man suspected of being Britain's top IRA spy codenamed Stakeknife dies
11 April 2023, 17:56 | Updated: 11 April 2023, 18:22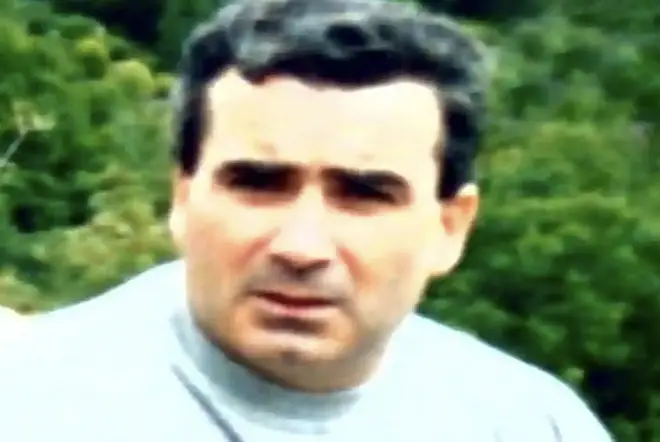 Freddie Scappaticci, the man suspected of being the Army's top agent within the IRA has died.
Stakeknife has been the subject of a long running investigation by the retired chief constable of Bedfordshire, Jon Boutcher.
Several days ago it emerged the release of the report had been delayed and Mr Boutcher was unable to confirm when it would be complete.
Mr Scappaticci, who was in his 70s, left Northern Ireland in 2003 after allegations emerge he had been working for the Army while head of the IRA's internal security.
He always strongly denied being Stakeknife and rejected any claims he was an IRA informer.
Read more: 'Claps don't pay the bills': Striking junior doctors march on Downing Street as No10 refuses to back down on pay demands
Read more: Uber driver banned 'over video in car with young woman' as Rochdale council confirms police investigation
He died several days ago and was buried last week, it is understood.
Stakeknife worked within the IRA's notorious "nutting squad" interrogating suspected informers during the Troubles.
The alleged activities of Stakeknife are under investigation in Operation Kenova led by former Bedfordshire chief constable, Jon Boutcher.
The report from the probe into crimes such as murder and torture linked to Stakeknife, and the role played by the security services, including MI5, was due to be published in early 2023.
Last week, it was announced that the publication of the report had been delayed.
Mr Boutcher, who is leading the investigation into the alleged activities of Army agent Stakeknife within the Provisional IRA, said his team was made aware last week of the death of Freddie Scappaticci.
He said his staff are working through the implications of Mr Scappaticci's death and will publish an interim report this year.
"We remain committed to providing families with the truth of what happened to their loved ones and continue to actively pursue criminal charges against several individuals," he said.
"We will publish an interim report on (Operation) Kenova's findings this year.
"We also recognise that people may now feel more able to talk to the Kenova team following the death of Mr Scappaticci, who had long been accused by many of being involved in the kidnap, murder and torture of potential PIRA informants during The Troubles.
"I appeal to anyone with information that might help those impacted by the events we are investigating to contact us in confidence to help families understand what happened during these difficult times."