'Absolutely outrageous. Boycott these venues': Angry backlash after Stonegate pubs announce 'dynamic pricing'
12 September 2023, 11:39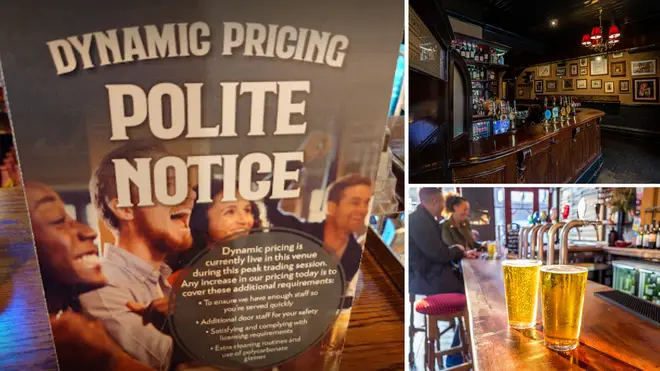 Brits have reacted angrily to a pub chain's plans to bring in a 'dynamic' pricing scheme.
Stonegate Group, Britain's biggest pub chain, will charge customers as much as 20p more for a pint of beer at busier times, for example on weekends.
The scheme has been introduced by the chain to cover the cost of washing glasses and hiring extra staff at the busiest times.
The "dynamic pricing" scheme has been introduced at 800 Stonegate pubs across the UK.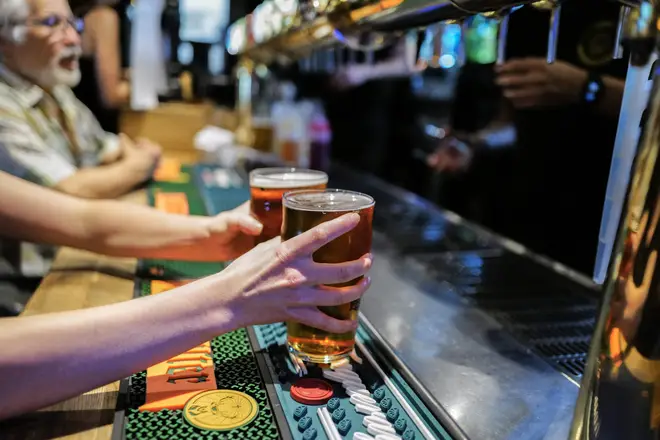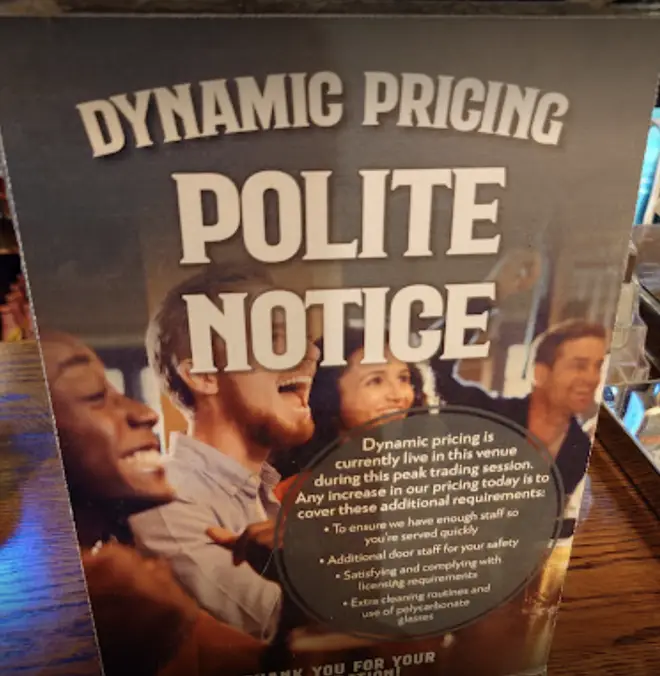 It is not yet clear exactly how much more customers will be charged under the pricing scheme, but one manager told The Telegraph a pint could cost 20p more on weekends. Some reports suggest as much as £1.50 could be added to drinks at certain times.
The plans have been met with an angry response, with some punters calling for a boycott.
One customer posted online: "Absolutely outrageous. Boycott these venues."
Another said: "Stonegate pubs will not be having my company or my money at the weekend, simple."
London pub the Carlton Tavern posted online: "Just a stealthy price increase for more transient guests basically. Or as you more eloquently put it an 'unhappy hour'! Sharp tactics however you look at it but those huge refurbs and investments have to be paid for somewhere I guess!"
Signs have been left in Stonegate pubs running the scheme, which aim to inform customers about why drinks may be more expensive.
Read More: Last orders on takeaway pints extended for 18 months as government pledge to help British pubs
Read More: Pub industry seeks licensing changes after football fans left waiting for beer
It reads: "Dynamic Pricing. Polite Notice.
"Dynamic pricing is currently live in this venue during this peak trading session."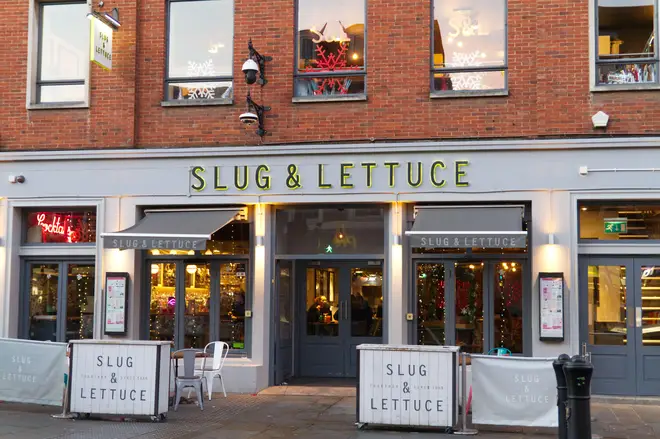 The new scheme has been criticised on social media, with one punter writing on Google: "Charges more because it's busy? [The pub] wanted £4.50 for a small glass of cola… avoid like the plague."
Another person wrote: "'Surge pricing' or as they call it "dynamic pricing" is annoying enough on cab apps, this can't become the normal in pubs."
A spokesperson for the pub chain said: "Stonegate Group, like all retail businesses, regularly reviews pricing to manage costs but also to ensure we offer great value for money to our guests.
"Across the managed business our dynamic pricing encompasses the ability to offer guests a range of promotions including happy hours, two-for-one cocktails, and discounts on food and drink products at different times on different days throughout the week
."This flexibility may mean that on occasions pricing may marginally increase in selective pubs and bars due to the increased cost demands on the business with additional staffing or licensing requirements such as additional door team members."